In a remarkable display of loyalty that reaffirms the bonds of affection between canines and their human companions, a scruffy street dog named Spike was captured on film literally chasing down an ambulance to stay by the side of his owner who fell ill.
Emergency crews in Taguatinga, Brazil, were en route to the hospital after picking up a homeless youth who had had an epileptic seizure when, quite incredibly, they noticed they were being followed - by his dog.
As it turns out, despite seeming to have very little in terms of material wealth, the man under the crew's care was richer than most when it comes to the love of a friend.
Evidently concerned about his companion's well-being, Spike was willing to risk his own life to try to keep up.
"In 19 years of this profession I have never witnessed such a scene," emergency worker Celiosmar Ferreira told the newspaper Correio Braziliense.
"We were touched and concerned about the safety of the animal, who could be run over. When we stopped the car at an intersection, he came to stand in front of the ambulance. It was then that we decided to pick him up."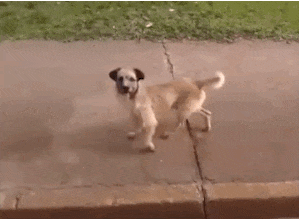 After the crew opened the ambulance doors, the concerned little dog jumped right in. Seeing his pet suddenly by his side, the sick youngster began to speak. "In a short time the boy began talking to the animal," says Celiosmar.
"That's when we discovered that the dog's name was Spike."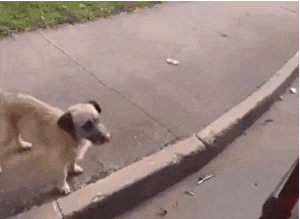 Once at the hospital, Spike was even allowed to accompany his owner into the emergency room, sitting by his bedside throughout the ordeal. Fortunately, the young man's condition was not serious and he was later released with his loyal little pup in tow.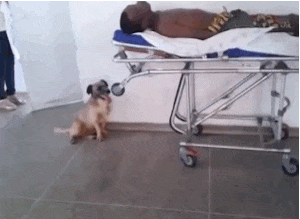 Dogs like Spike, who live life huddled on the margins of society with their homeless owners, might be the easiest to overlook or to castigate as problem pets, but behind even the scruffiest, most unkempt coats, there lies a sense of loyalty and love more precious than gold for those who take the time to find it.
Watch the entire act of canine loyalty in the video below: