Lost Dog Was Stuck For Days On This Pile Of Branches In A River
"This dog definitely had angels watching over him."
A search party out looking for a man who may have drowned in Greenfield, California, came across someone else in need of help - a lost pit bull, stranded on a pile of debris in the middle of the Salinas River.
The poor pup had been stuck out there for several days, but no one was quite sure how to help. Finally, a local animal rescuer heard about the dog's plight and immediately went out to see how she could help him.
"I'm known in the community as an animal rescuer," Jessica Barraza told The Dodo. "A friend who is also involved in animal rescue heard of the dog's situation and got in touch with me immediately. When we got there the next morning, he looked friendly and eager to be out of that situation."
One of the women began collecting branches to use to try and make the pile of debris a little taller so that the dog could maybe try and climb out on his own. She found one large, sturdy branch too, and tried to get the dog to use it like a ladder, but he was too scared to move.
Finally, Barraza decided to carefully climb down to the dog ...
... and she and her fellow rescuers were then able to lift him back to safety.
Barraza thought at first that the poor dog may have been dumped there by someone who no longer wanted him - but luckily, that turned out not to be the case at all.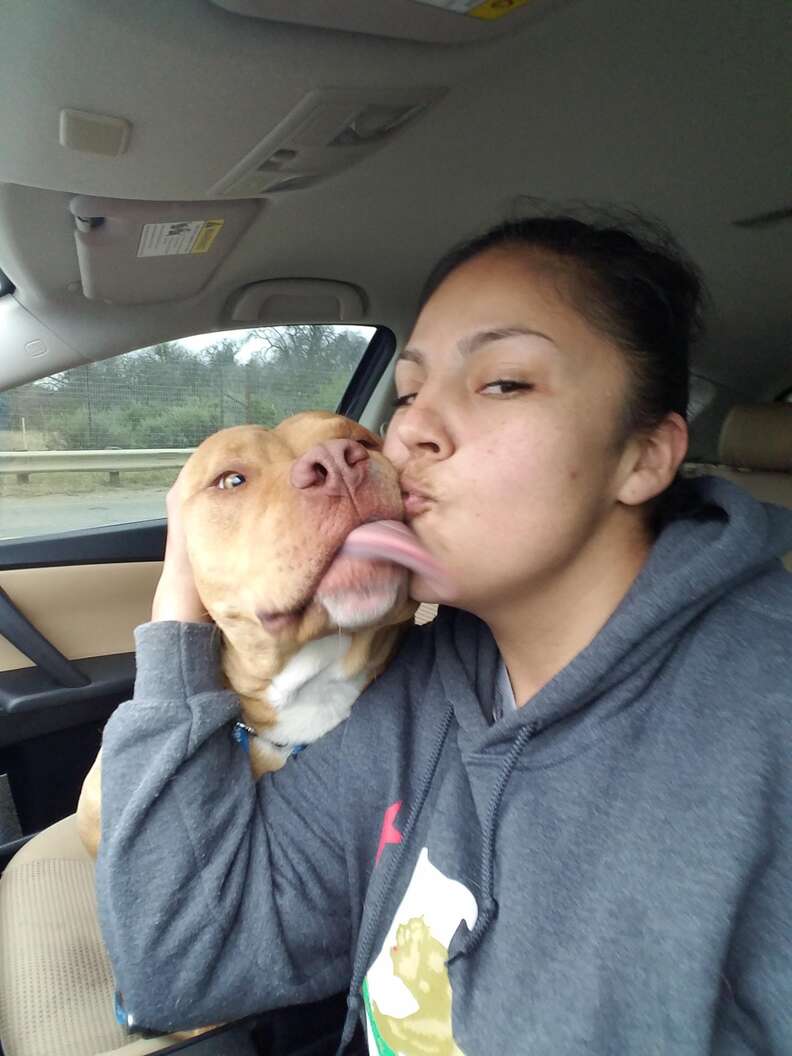 "He had gotten loose and his family had been looking everywhere for him, driving around and posting on lost and found pages," Barraza said. "How he ended up in the river is a mystery, but this dog definitely had angels watching over him."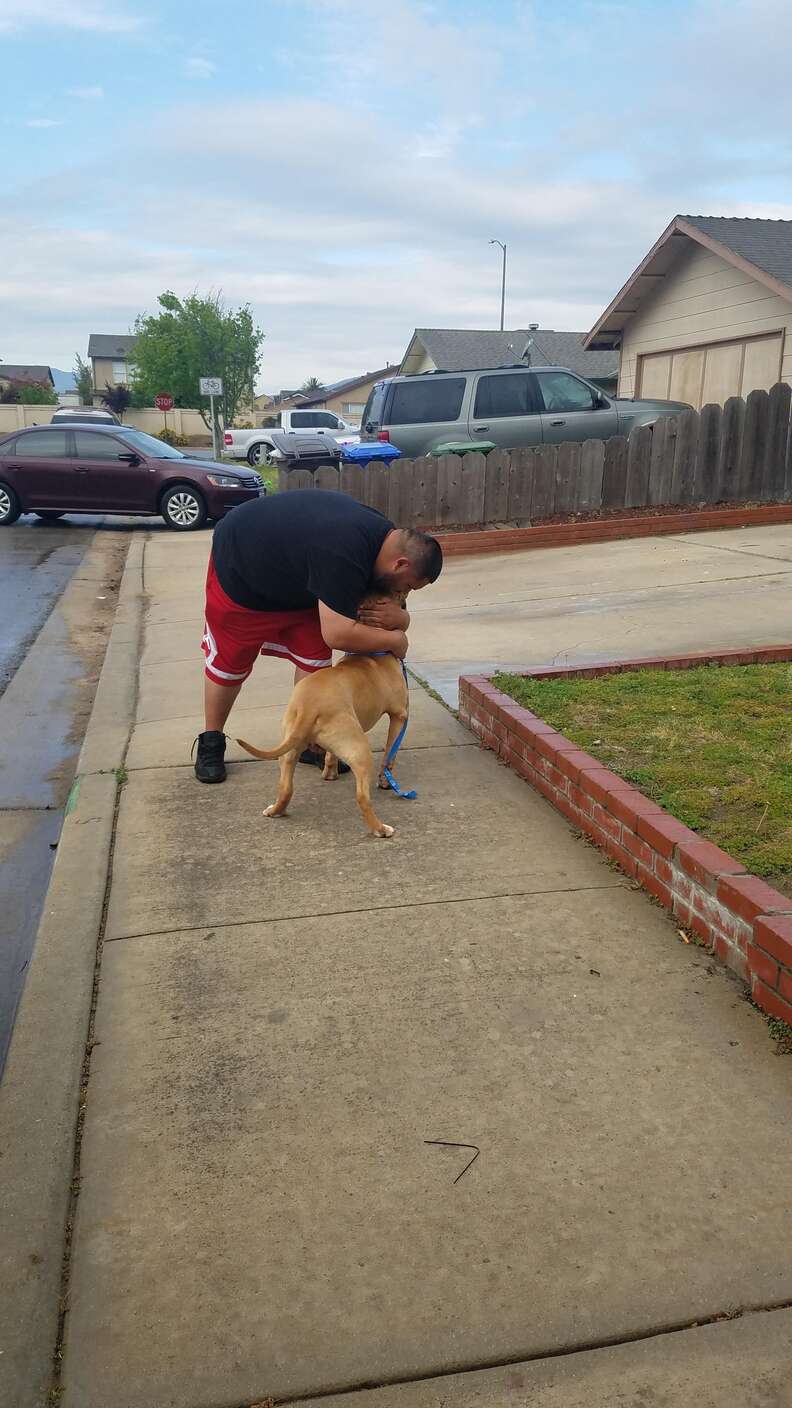 No matter how he ended up in that predicament, the dog was overjoyed to see his family again, and so grateful to everyone who helped save his life.