Lost Dog Reunites With Owners After Recognizing Them On TV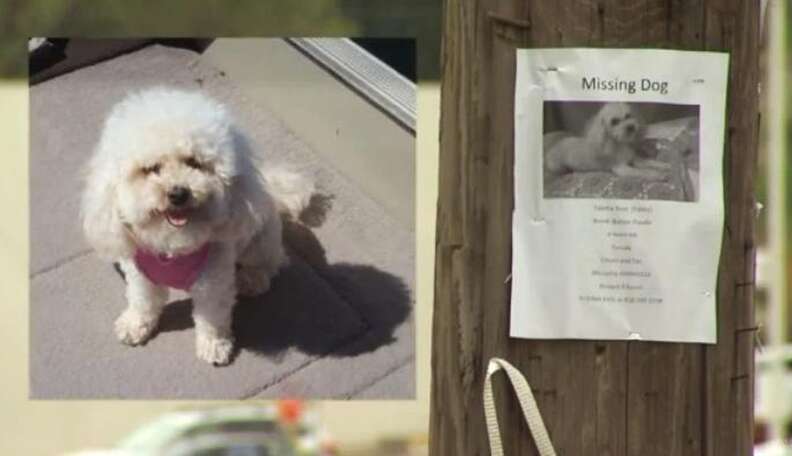 <p><a href="https://www.youtube.com/watch?v=InDBFBZTmqE" target="_blank">YouTube/Brock Jonees</a></p>
<p><a href="https://www.youtube.com/watch?v=InDBFBZTmqE" target="_blank">YouTube/Brock Jonees</a></p>
Pets rarely seem concerned about keeping abreast of the news. But for a lost dog named Tabitha, one recent local TV newscast really seemed to pique her interest - particularly the segment regarding her own disappearance.
The lovable bichon poodle had gone missing earlier this month while out for a walk near her home in Kansas City, Missouri. Since then, her owners Kelly and Alfred Schaefer had searched high and low for the misplaced pup, canvassing the neighborhood with signs in hopes of finding any clues as to where she might have ended up.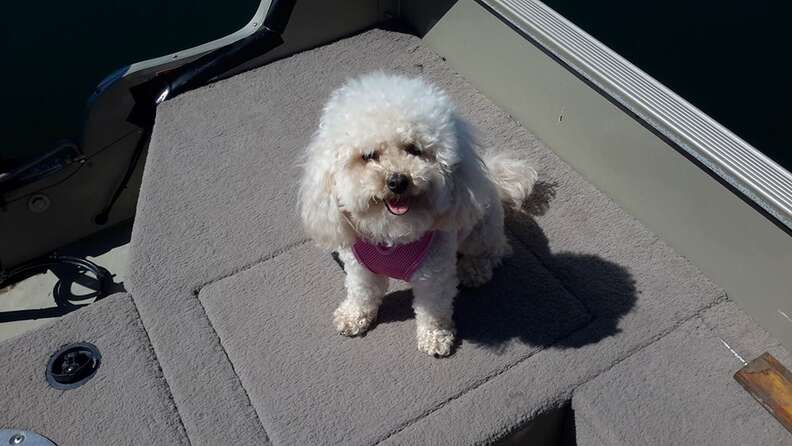 Little could the Schaefers have realized then that Tabitha was actually already safe and sound, rescued by a family who was just as interested in getting her back to her rightful home. Their paths might never have crossed if it weren't for FOX4 news reporter Judy Le, who ran this report about the Schaefer's efforts to find Tabitha.
Incredibly, the little dog just so happened to be watching TV with her rescuers as the news piece aired and, as FOX4 reports, that made all the difference:
When Judy's story aired on FOX 4, the right person saw it. FOX 4 immediately received a call from the person who found her. She says Tabitha perked up when Kelly and Alfred appeared in the story. The woman realized the dog's name was Tabitha by the way she responded.
The Dodo spoke with Kelly Schaefer who confirmed that, because of the news report, they've since been reunited with their beloved pet. "We were worried sick," said Schaefer. "We're just so happy to have her back."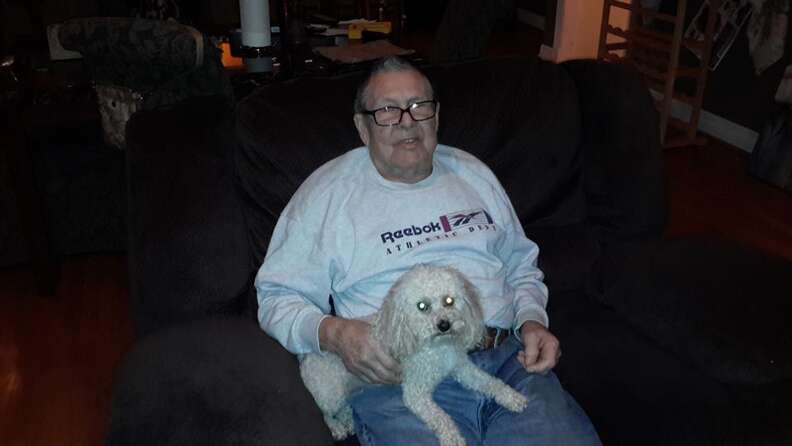 As it turns out, Tabitha is something of a television enthusiast - an admittedly quirky interest for a dog, but one that surely played a crucial role in her making it back home.
"She loves watching TV. When we turn it on, she always comes running in to see what's on, which is good because that's probably why she saw us," Schaefer told The Dodo. "Her tail started wagging and she got all excited, and the people who had her knew it was Tabitha. Ten minutes later, we got a call saying they had her."
Thankfully, Tabitha was able to help secure her own reunion with her family, but all too often found pets never make it back home where they belong. For information on what you should do if you come across a dog or cat you suspect is lost, follow these tips from the American Humane Association.