Little Boy's Family Loses Cat, But Saves One Who Looks Just Like Him
He was so excited to wake up and see his new friend.
Dexter wasn't the kind of cat to be held down by anyone.
One day in July, he just showed up in Eric and Amanda Sabio's yard in Orlando, Florida, sniffing around for a snack, before disappearing again.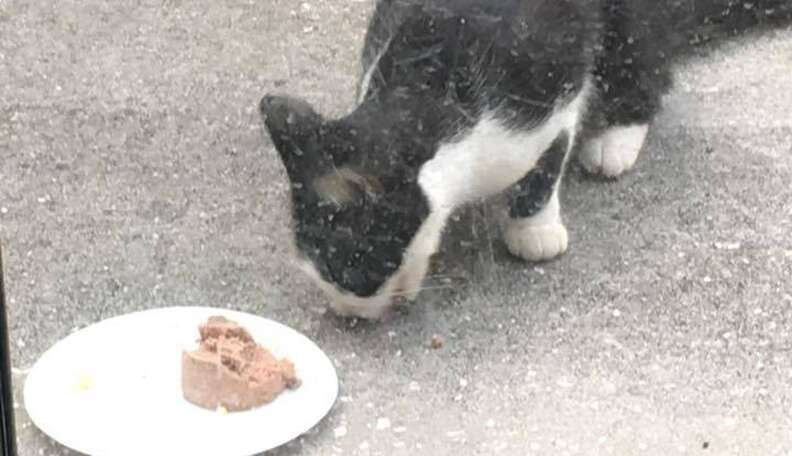 Eventually, he started making more frequent appearances - twice a day for meals that the family happily left out for him.
But Dexter refused to be an indoor cat.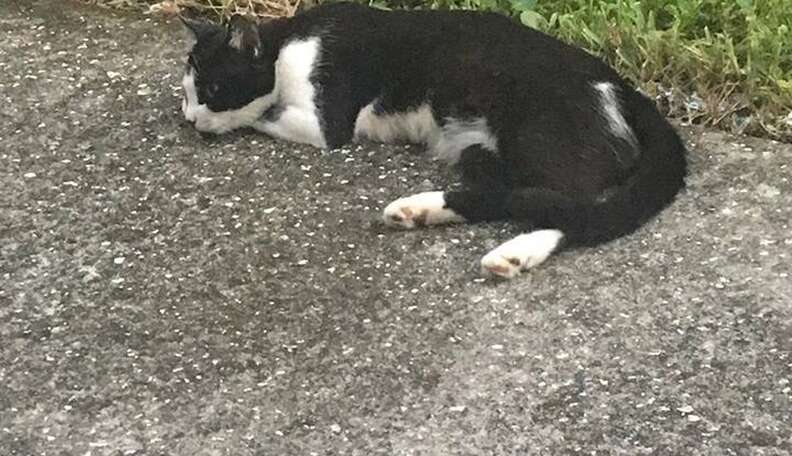 When the family managed to lure him inside once - hoping to protect him from a fast-approaching Hurricane Matthew - Dexter seized his first chance to bolt out the door.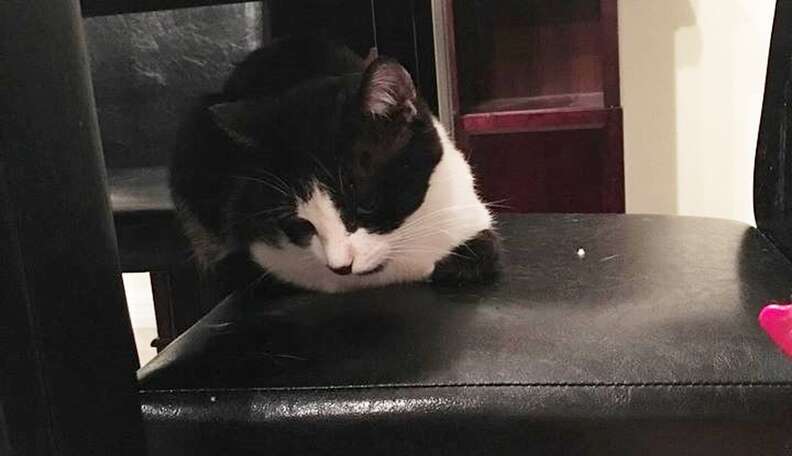 Still, the Sabios - Eric, Amanda and their 1-year-old son, Parker - grew attached to their little drifter. When they went on vacation, they even had a friend stay at their house just to feed the stray.
So when Dexter suddenly stopped coming around, they were more than a little worried.
"My wife started to fear the worst as the street behind us is a busy road," Eric Sabio tells The Dodo. "So she started going to the animal shelter sites to see if he would pop up."
On Saturday, she thought she saw a picture of Dexter on a shelter's Facebook page. But when her husband got there, he found instead a cat who only resembled their long lost stray.
That cat was scheduled to be euthanized that day.
And, even if he only happened to be there by accident, Eric was likely his last visitor.
"I had already met him and he rubbed his head in my face," Eric says.
How do you walk away from a purring, cuddling cat who had just moments left to live?
Well, Eric didn't.
A little later that day, Parker awoke from a nap to find a box in front of him.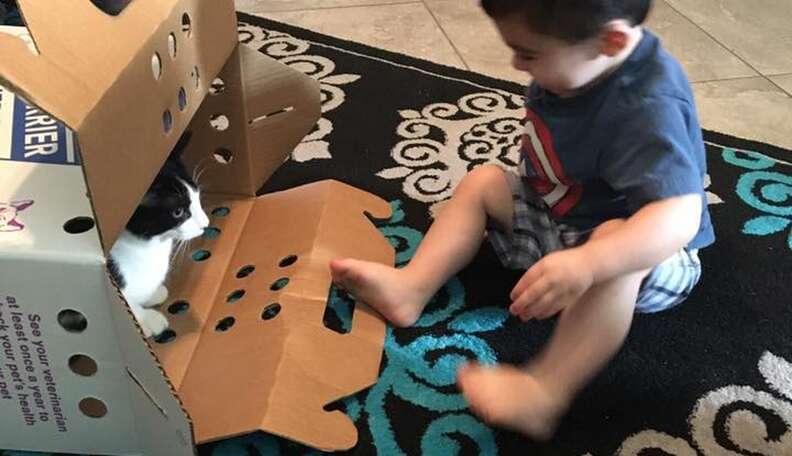 And out leapt their newest family member, a cat named Ollie.
While Dexter hasn't been seen since, the family still keeps a light on for him. But that ghostly drifter, in the most unlikely and roundabout of ways, brought another kind of light into the Sabios' home.
A cat who was more than happy to be indoors. And in the arms of his new family.