Having wandered from her herd and her mother's side, a 10-day-old baby elephant in Zululand, South Africa showed up in the unlikeliest of places 30 miles away -- the garden patch of a game reserve owner. Owner Francoise Maldy Anthony was startled to see the animal stumbling around from her living room, according to the UK's Daily Express.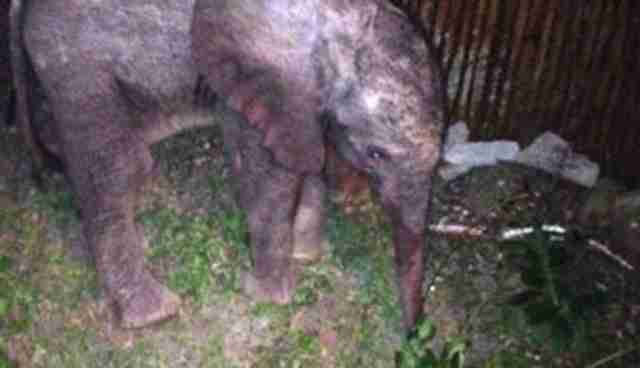 "We helped her into the living room and just left her free to roam," said Anthony, who found the calf distressed, hungry and thirsty. "I gave her some milk but was careful to not have too much contact as I didn't want her to be rejected by her herd when we finally got her back."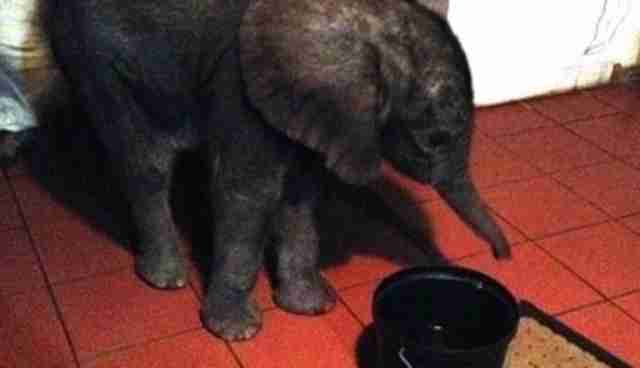 An experienced ranger who owns the Thula Thula Private Game Reserve, Anthony named the young female Tom and let her nap in her living room while her herd, which is monitored by wildlife officials, was located. Coincidentally, Tom's mother was saved by Anthony's late husband, the conservationist Lawrence Anthony, who wrote a book about his experience titled "The Elephant Whisperer: the Extraordinary Story of One Man's Battle to Save His Herd." Tom's mother, named ET, was slated to be hunted at a nearby reserve until she was rescued and taken to the Anthonys' reserve.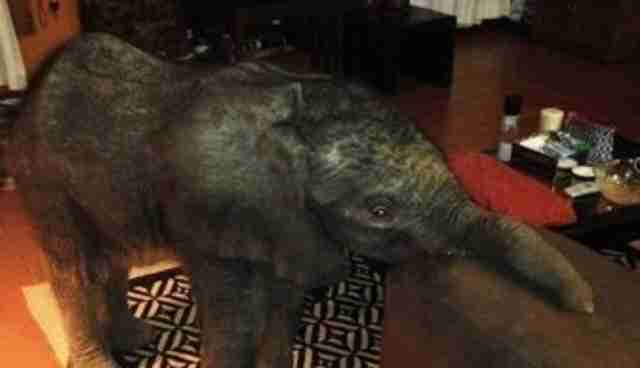 "Lawrence was famous for the work he did saving elephants and even saved Tom's mother – people are saying the elephant needed saving and was drawn here," Anthony said of the most recent rescue. "I don't really know about that but I am sure that she couldn't have spent much longer out there alone.
ET and Tom are now happily reunited: