This Major City Just Banned The Use Of Wild Animals In Circuses
This is HUGE.
Los Angeles will no longer allow wild or exotic animals to be used for entertainment purposes - this means that animals will no longer be exploited in circuses, exotic animal shows or even rentals for parties.
The city council unanimously approved a motion to draft the ban on Tuesday. Once the ordinance is drafted, the council will have to pass final approval - but animal advocates are already celebrating. While other cities in the U.S. have passed similar bans, Los Angeles is the largest one to take this kind of action.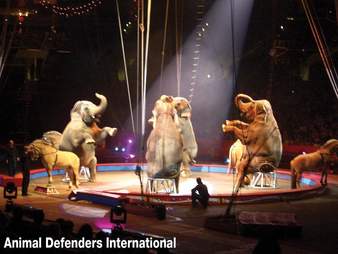 Animal Defenders International
One person who helped make this happen was David Ryu, the Los Angeles councilmember who introduced the motion.
"Wild and exotic animals have a long history of being exploited for public and private entertainment," Ryu said in a statement. "Treating animals in this manner has taught generations of people that it is OK to view wild and exotic animals as toys. It is time that the City of Los Angeles take action to make clear that exhibiting such animals in this way is no longer in line with our City's values."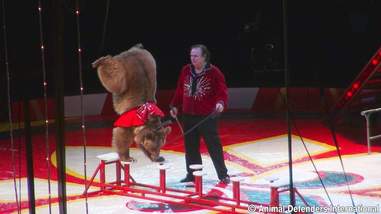 Animal Defenders International
When animals are used for entertainment purposes, they're often cruelly treated. Circus animals, for instance, usually have to travel long distances in tiny, cramped cages, which would be incredibly stressful for wild animals. To train elephants to perform, keepers often hit them with bullhooks - long sticks with curved, sharp ends. And tigers and other big cats are often whipped in training - and usually kept in cramped, unnatural housing between shows.
Thirty-five countries - including Mexico, Israel and Greece - have already banned the use of exotic circus animals nationally.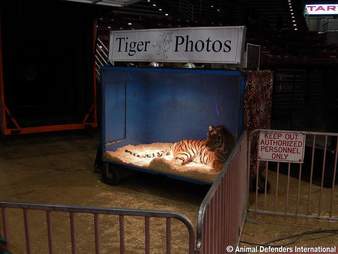 Animal Defenders International
Jan Creamer, president of Animal Defenders International (ADI), couldn't be more pleased with the news.
"Animal Defenders International is working closely with Councilmember Ryu's office on this effort and we know how determined he is to protect wild animals and the public from these cruel and dangerous acts," Creamer said in a statement. "ADI has repeatedly documented the suffering and abuse of wild animals in circuses. Circuses simply cannot meet the needs of wild animals in small, mobile accommodation. We applaud the Los Angeles City Council for taking this important step today to protect animals in entertainment."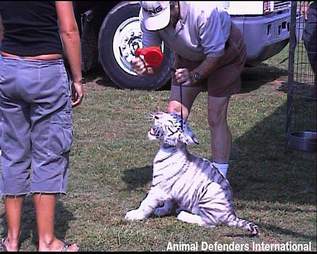 Animal Defenders International