Slow Loris Was Going To Be Killed For Biting Man Who Captured Her
This pygmy slow loris was rescued just in time.
The loris was trapped in a cage at a local market in Laos when she caught the eye of a woman who was passing through. The tiny mammal was weak and malnourished, and had a severe eye infection.
Laos Wildlife Rescue Center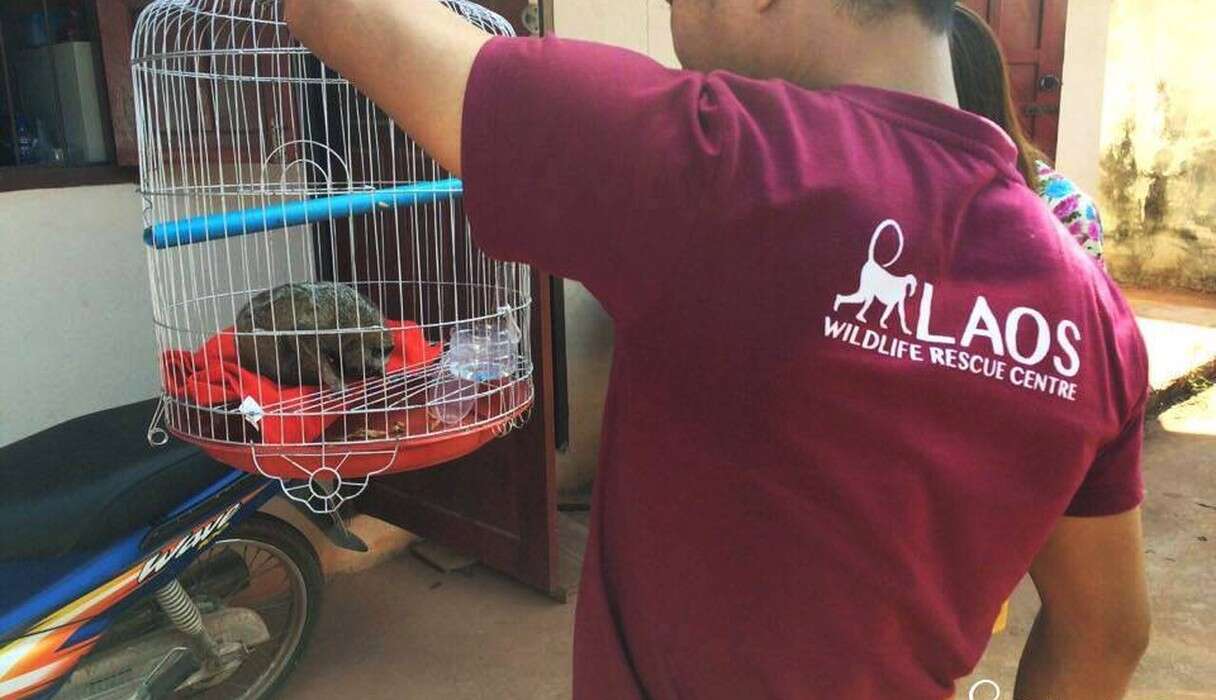 Concerned about the loris, the woman stopped to inquire about her. The illegal trader told her that the loris had bit him and was not "suitable" to be a pet, and that he was planning to kill her in retaliation.
Knowing she couldn't leave the little loris to such a sad fate, she convinced the man to give her the animal and rushed her to the Laos Wildlife Rescue Center (LWRC).
Photos show just how bad the little loris' condition was. In one image she's slumped over in the tiny birdcage she called home; in another, she calls out as veterinarians treat her eyes.
Laos Wildlife Rescue Center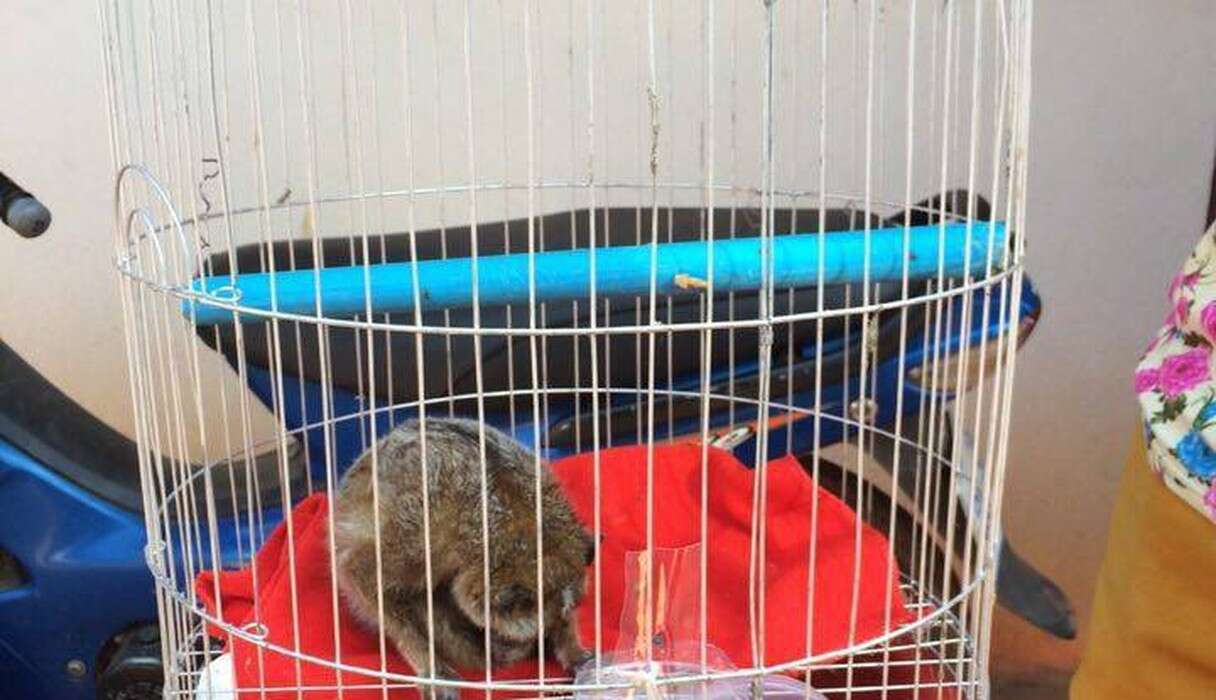 Sadly, this loris is just one of the thousands like her who are sold into the exotic pet trade - or die before making it there. They're usually kidnapped from the wild then jammed into tiny cages, abused and malnourished.
Laos Wildlife Rescue Center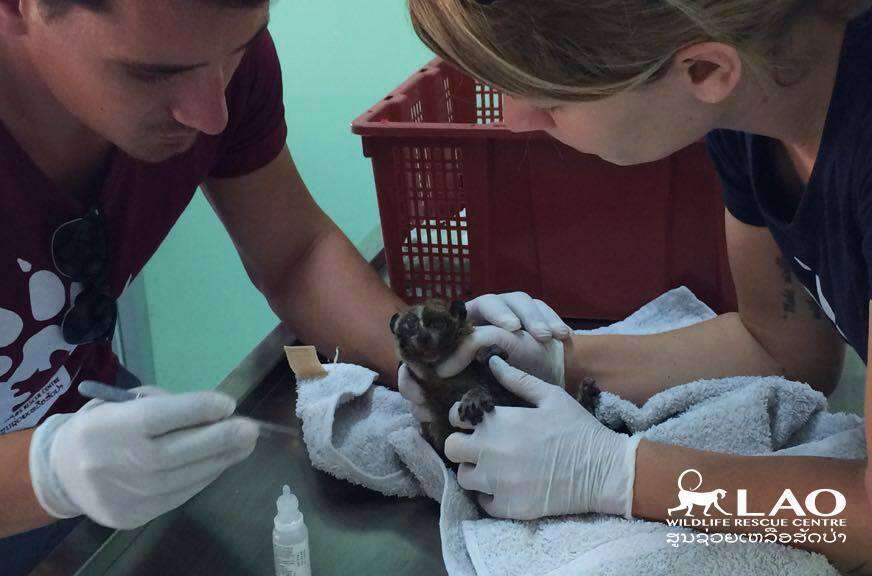 And it just gets worse from there. Because their bite is poisonous, their captors yank their teeth out with pliers or cut them off with nail clippers to make them more pliable and doll-like, an excruciatingly painful procedure that can lead to life-threatening infections.
Warning: Mildly graphic content below.
The problem is exacerbated by popular "loris tickling" videos, which show the small animals throwing their arms up in the air when being tickled and encourages the ongoing demand for lorises as pets. But the action is actually a defense response, as they have venom glands in their elbows.
Laos Wildlife Rescue Center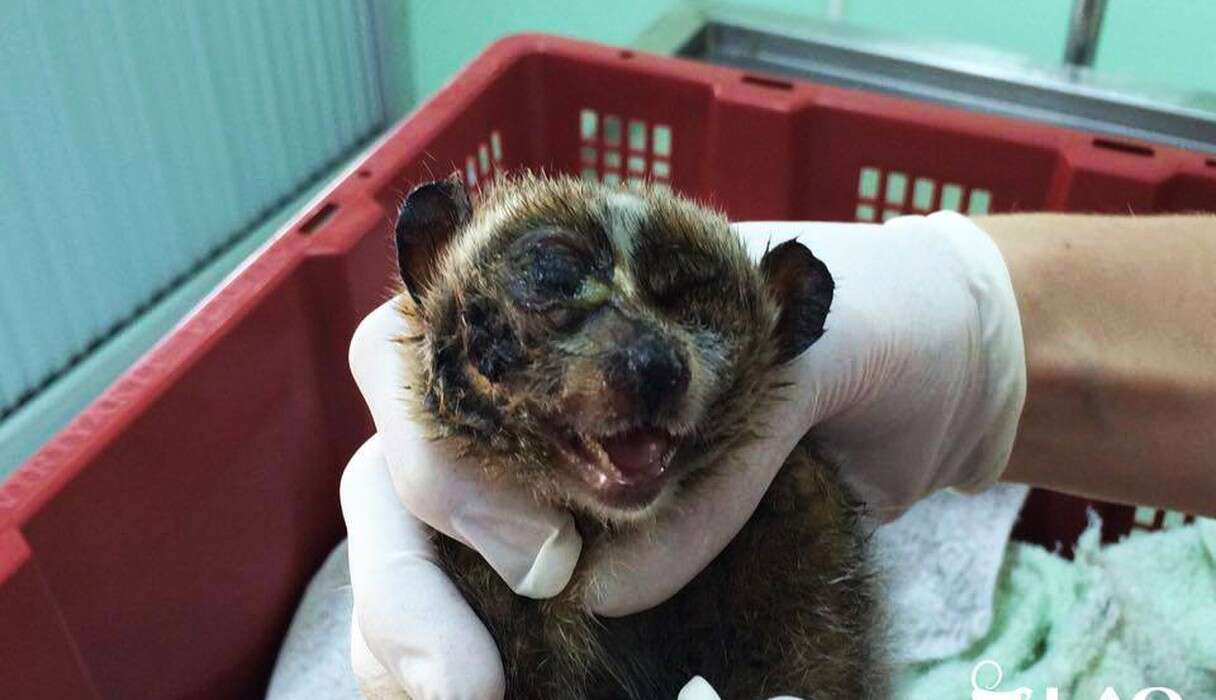 "Their adorable exterior is their own worst enemy as this results in them being popular to be kept as pets," LWRC wrote on Facebook. "Although illegal in most countries, unfortunately the trade continues around South East Asia."
Yet thanks to the kindness of one woman, this little loris is one of the few who has a second chance. She was named Eay, which means shy, and will stay at LWRC for at least the next few days. She's currently in "intense" care, the groups said.
Laos Wildlife Rescue Center
If all goes well, she will likely be returned to the wild, where she can return to the life that was so cruelly interrupted.
To read more about the illegal loris trade, click here. If you'd like like to help care for Eay and the other animals LWRC takes in, you can make a donation to their partner group Wildlife Friends Foundation Thailand.