Venus Has A Lookalike Sister! New Pics Of the Two-Faced Cat As A Kitten With Mom And Siblings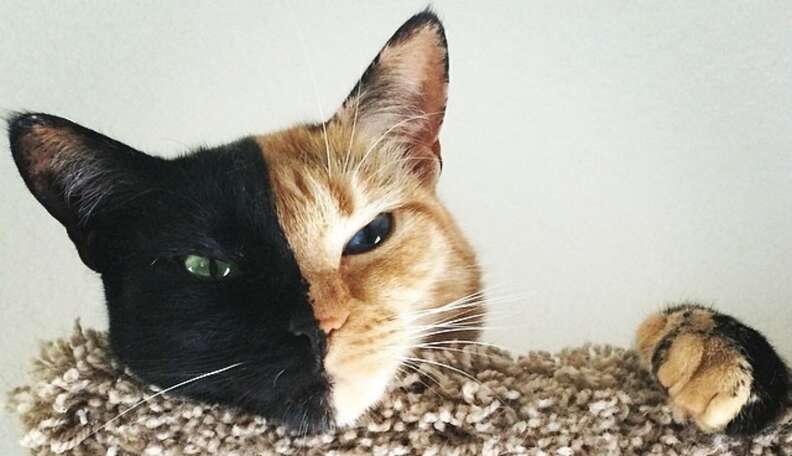 <p>Facebook: Venus The Amazing Chimera Cat</p>
With nearly 300,000 fans on Facebook, Venus the so-called "Chimera cat" is no stranger to Internet buzz or readers of this here website. What has remained a mystery is her lineage and how she inherited that distinctive coat (official motto: 0% Photoshopped, 100% Born This Way). Adopted in 2009 from a dairy farm in North Carolina, no pictures of her parents or siblings had surfaced - until now! Posted last week on Throw Back Thursday, a batch of previously unseen images sheds some light on the origins of this striking kitty.
One of the most notable reveals is that her sister shares that same amazing split face imprint (minus the contrasting green-blue eyes). In catspeak, she's a lilac tortoiseshell; in webspeak, she's just totally adorbs.(Facebook: Venus The Amazing Chimera Cat)
This is one of her brothers, a dilute orange tabby (rare indeed is the male tortie, said to be 1 in a 1,000). Calling this right now: he has the look of a lovable little headbutter.(Facebook: Venus The Amazing Chimera Cat)
A second closeup, only this time a measure more coy. (Facebook: Venus The Amazing Chimera Cat)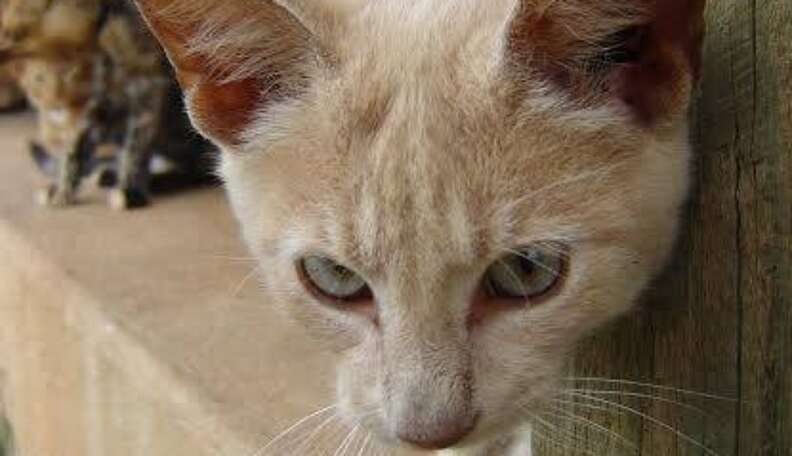 Finally, drumroll please ... presenting Venus' mom! Isn't she stunning? Tortoiseshells are famed for their intelligence and playful nature but are also said to be very protective parents. (Facebook: Venus The Amazing Chimera Cat)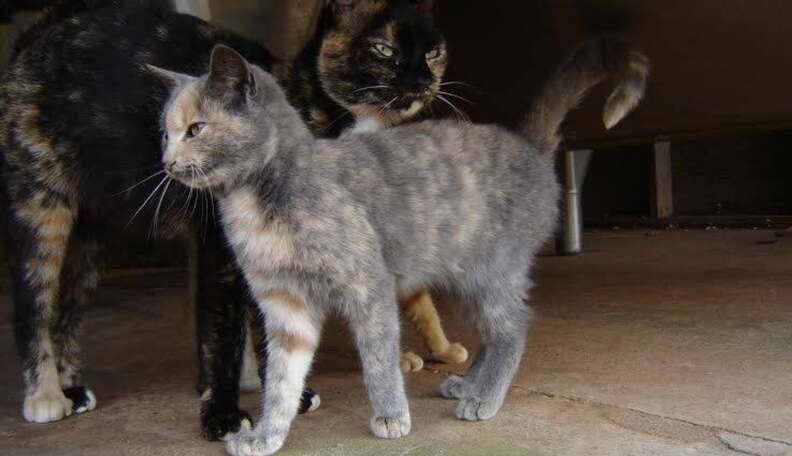 It seems unlikely that we'll ever identify her dad, but those with insights, stories, or images to share are encouraged to reach out to Venus's owners at her Facebook page.
If you were interacted with my family and/or have one of my relatives pictured here please send me an inbox message. I'll add more info to each pic as I get it. I want to know as much as I can about them. XOXO
Venus's story was only made possible through adoption, proof that every cat (and dog!) deserves a loving home. If you think you're ready for a furry friend, contact your local shelter or Petfinder.
Travis Greenwood is a writer and editor based in Portland, Oregon. He loves polo shirts but cringes when the top button is fastened. Tweeted musings at @LesSavyTrav.