The World's Fluffiest Pit Bull Is Looking For A Family
"I am smitten by her scruffiness and everyone that comes to see her is intrigued."
When you see the long, silky hair covering Cassie, it takes you by surprise because the rest of her looks a lot like a pit bull. She has that big, broad smile, bouncy body and a happy tail that wags a mile a minute. She loves to cuddle, give kisses, play with her toys and chew on her bully sticks.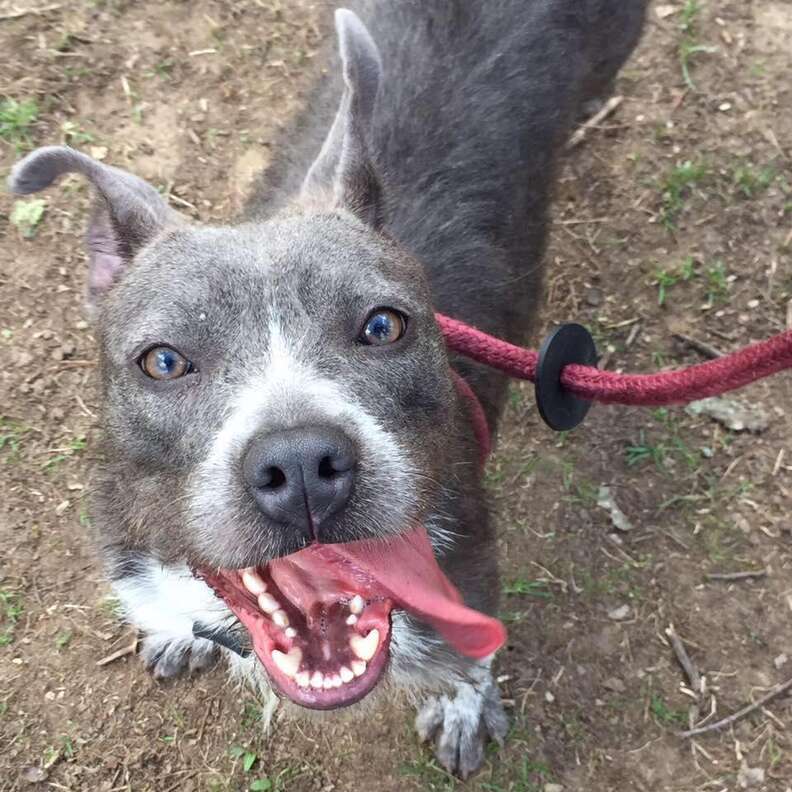 Cassie wasn't always the outgoing dog she is today. Suffering so badly from malnourishment that she could hardly stand up, Cassie was taken into Detroit Animal Care and Control (DACC) in February as part of a cruelty case that is still under investigation. Her brother Hellman, a pit bull with the typical short, smooth coat, was taken in with her and was just as critical. Despite everything they'd been through, Cassie and Hellman bravely began their recovery.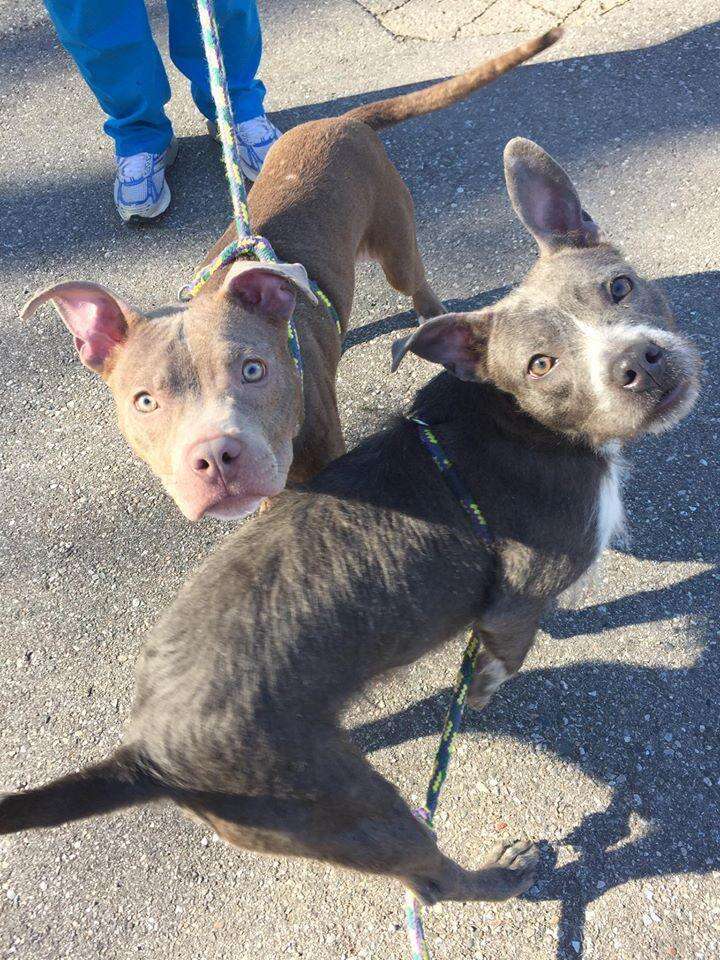 Cassie and Hellman were transferred to Macomb from the city shelter once they were strong enough, and they immediately became volunteer favorites. The same day Hellman became available for adoption, he joined a family with an 8-year-old husky.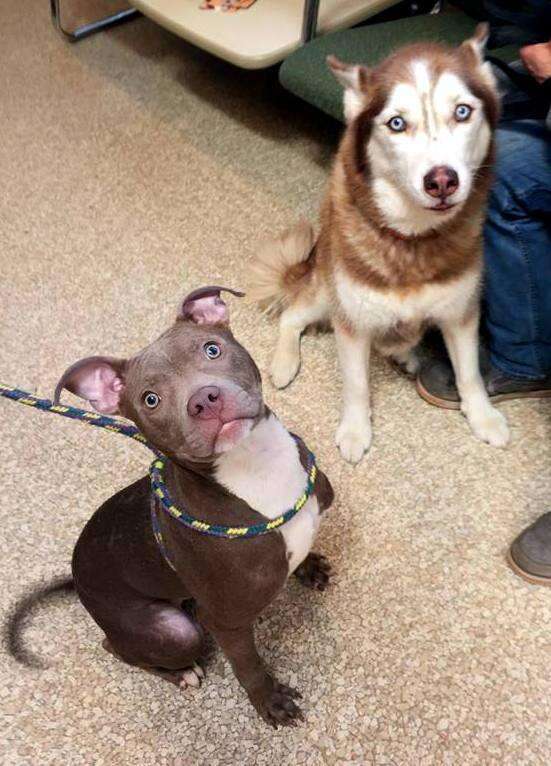 Cassie's unique looks make her stand out at the shelter, but she is still struggling with her rough past. Rachel Gentz is the dog trainer and rescue coordinator at the Humane Society of Macomb and lead facilitator at Teacher's Pet, Dogs and Kids Learning Together, a program that pairs troubled kids with shelter dogs in a training workshop so that the kids learn empathy and patience and the dogs become more adoptable.
Cassie will be visiting a juvenile detention center twice a week to work with her human partner. She'll learn how to trust people, and that she'll never have to worry again that she won't get enough food. The young person Cassie is paired with will help Cassie stop jumping on people out of excitement, for instance, by teaching her how to alter that behavior in a positive way. In return, Cassie will help her human partner gain self-respect and pride in the work he or she accomplishes as Cassie improves.
Cassie began working with a 15-year-old-girl this week. "After doing zoomies for a bit, Cassie had amazing focus on her trainer!" Gentz told The Dodo.
"I am smitten by her scruffiness and everyone that comes to see her is intrigued," Gentz said.
You can find out more about adopting Cassie here.