World's Loneliest Dog Lands Dream Role In New Movie
Things are suddenly looking up for a shelter dog named Freya, once dubbed the "world's loneliest dog."
After spending virtually all her life languishing unloved, passed over by thousands of potential adopters in Britain, Freya will soon be seen by millions worldwide as one of the stars in an upcoming feature film - and best of all, she'll get a new home to boot.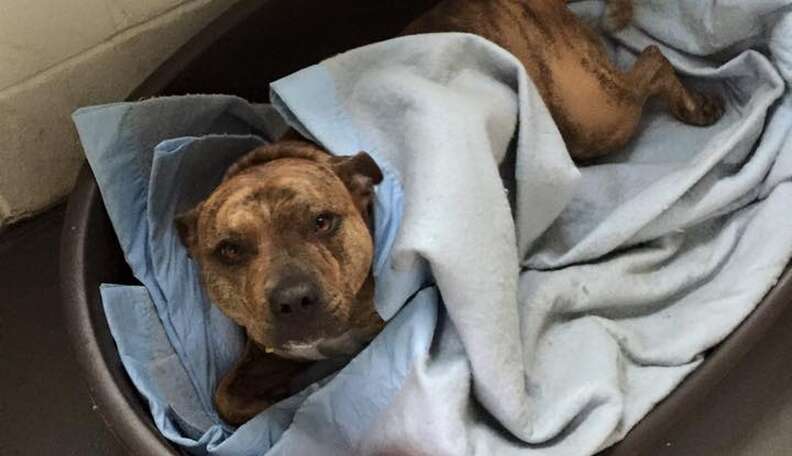 The 6-year-old Staffordshire bull terrier was just a few months old when she was picked up as a stray and dropped off at Freshfields Animal Rescue. Since then, while other animals were rescued into forever homes, Freya has been waiting. According to the Metro UK, as many as 18,720 pet-seekers passed Freya up in that time.
"She has been here many years now and is constantly overlooked, which breaks our hearts as we adore her," shelter manager Kate Jones told the website. "We do not understand why she has been overlooked for so long."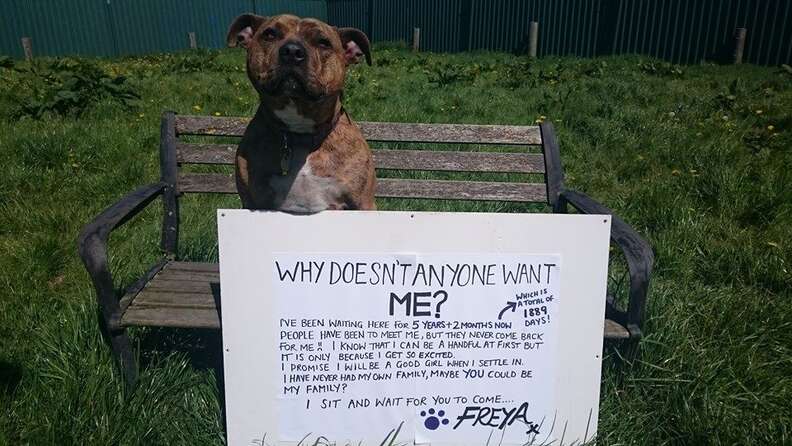 Late last month, several U.K. news outlets ran the sad story of Freya's fruitless search for a new home, noting that she has also been diagnosed with epilepsy. Among those who read it - and were clearly moved - was "Transformers" director Michael Bay.
So much so, in fact, he got her a job (and offered even more).
"Found this in the news last week in the UK. We gave the Loneliest Dog, a role in Transformers," Bay posted on Twitter this week. "Freya has epilepsy and has been in a shelter her whole 6 year life. We are also going to find her a home," he tweeted."If not she will come to my house. Welcome to the cast Freya!"
There's no telling yet what sort of role Freya will play in the upcoming Hollywood blockbuster, but for the folks at Freshfields Animal Rescue, the attention is welcome news.
"It was a bit of a surprise to say the least as we were just focusing on finding her a home," a shelter spokesperson told The Dodo. "Michael Bay's office contacted us directly and after lengthy communications we're happy for her to be part of the cast. This came as an added bonus alongside the fact that we have people currently getting to know her with a view to offering a permanent home which has always been our main priority."