'World's Loneliest' Shelter Dog Has New Life As A Movie Star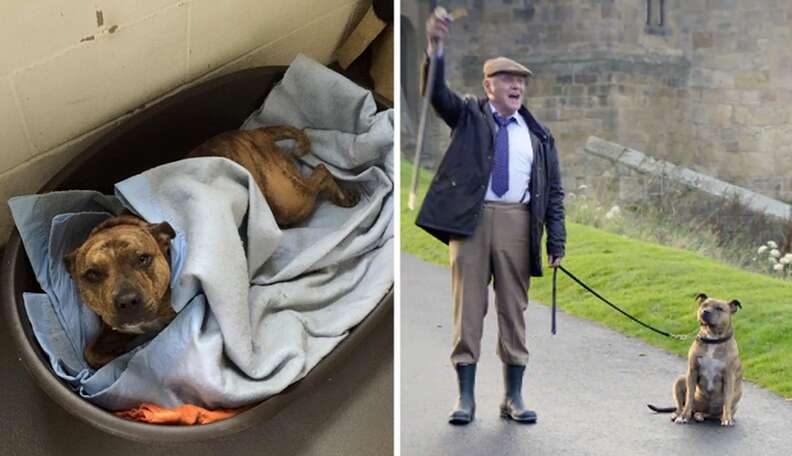 <p>Freshfields Animal Rescue/Paramount Pictures</p>
There was once a time this former shelter dog, named Freya, couldn't find a friend in the world. But now she spends her days working happily alongside some of Hollywood's biggest movie stars.
And soon she'll be one, too.
Freya, a Staffordshire bull terrier, was just a puppy when she was picked up as a stray and taken to Freshfields Animal Rescue in England. For six years, she watched as adopters came and went, but no one ever wanted to take her home.
All told, Freya was said to have been passed up by 18,720 pet-seekers in that time - earning her the sad distinction as the "world's loneliest dog."
But then that all changed.
Earlier this year, after reading an article about Freya's sorrowful story, director Michael Bay decided the lonely dog had been overlooked long enough. In a surprise announcement on Twitter, Bay said he had picked Freya to play a role in an upcoming sequel to his "Transformers" film franchise.
Details have been slim since then, but now we are getting a behind-the-scenes look at Freya on set - working alongside her costar, Anthony Hopkins.
"Freya's doing an amazing job acting," Bay is heard saying in the clip below from Paramount Pictures.
Film stardom is one thing, but Freya now has something even better.
In July, the sweet dog finally found what she had been needing most of all - a loving family to call her own.