Reporting Animal Cruelty Just Got Easier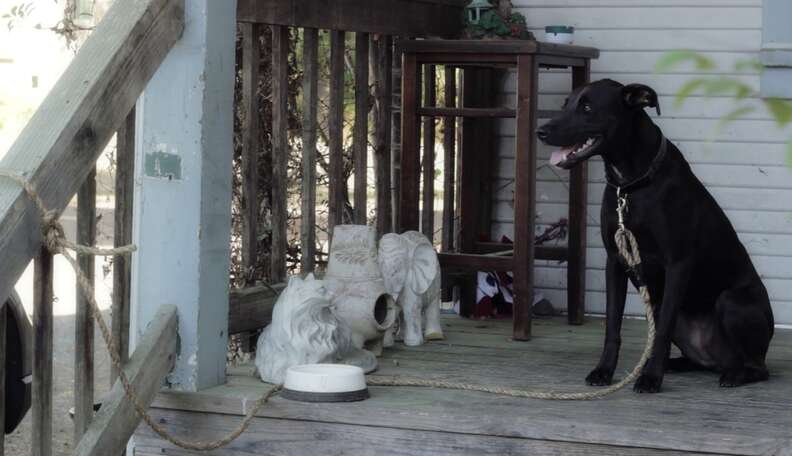 aldf.org
aldf.org
Every day, the national nonprofit Animal Legal Defense Fund works to find justice in the legal system for animals who have been abused. The Animal Legal Defense Fund's brand new smartphone app--thanks to our partnership with LiveSafe--is designed to help you report abuse and neglect of animals in your community. Your crime tip will immediately alert local law enforcement when animals are in need of help.
In 2013, an orange tabby cat was captured by a Brooklyn man who used liquid accelerant to set the cat on fire. The cat, Michael, was discovered and brought to the North Shore Animal League. Despite heroic efforts by veterinary staff, Michael had to be euthanized to relieve intense suffering from deep tissue burn injuries--the fire had torn through Michael's fur and skin and melted his claws.
To aid the investigation, we offered a $1,000 reward for information leading to the arrest and conviction of the perpetrator. Four brave young witnesses came forward and identified Denzell Oglesby in a photo array. In March of 2014, Oglesby pled guilty to aggravated animal abuse and will serve one year in jail on that charge. He is also prohibited by court order from owning, living with, or having any control or custody over an animal for five years. This terrible story is a perfect example of why we need this LiveSafe app, and the kinds of situations where the power of technology can help us in the fight for justice for animals. Animal cruelty is far too common and reporting a crime and collecting evidence is the first step toward putting abusers behind bars, where they belong.
That's why we launched the first-ever animal abuse reporting app during our National Justice for Animals Week in the spring of 2013. Now, we're partnering with LiveSafe to bring you even more easy-to-use features. With ALDF's LiveSafe app you can help secure the legal justice animals deserve.
When you submit a tip about animal abuse, a GPS embedded text, photo, video, or audio report is sent to a LiveSafe call center. LiveSafe will forward your tip to the appropriate authorities in your area. From your Android or iOS device, open Google Play or the Apple App Store. Search for "LiveSafe." Open the app and fill out your profile information. Select "Animal Legal Defense Fund" as your agency.
LiveSafe has already been adopted by colleges, universities, and event venues across the nation, and now community animal shelters are getting on board too. Groups like the Houston Humane Society, Vermont Humane Federation, Dutchess County SPCA, and Delaware SPCA are encouraging their communities to report animal cruelty using LiveSafe. If your animal abuse enforcement organization is interested in partnering with us to bring this resource to your area, please contact us at info@aldf.org.