WATCH LIVE: Nearly 200 Bison (Plus Some Furry Prairie Dogs) Swarm Watering Hole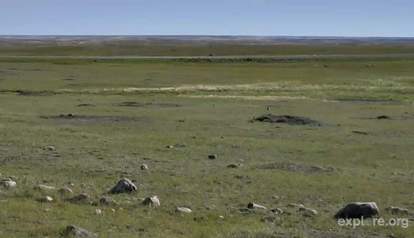 Bison are the largest indigenous land mammals in North America, and there may have been 50 to 60 million of them when Christopher Columbus first arrived. Though 80 percent of Canada's native prairies have been lost, Grasslands National Park represents the most intact example of what remains. It is home to a herd of nearly 200 bison that roam freely.
Check out Explore.org's livecam of the park watering hole below: Best viewing hours: 9 a.m. - 7 p.m. (Central Time). If the video is not live, click here to view other Explore.org livestreams.
Bison Water Hole - Grasslands National Park
Bison and Prairie Dogs - Grasslands National Park
Bison Calving Cam - Grasslands National Park