1. "Fear us, human! We can bring down any creature, anywhere!"
(Reddit)
2. "Better watch out buddy, I'm a tough guy."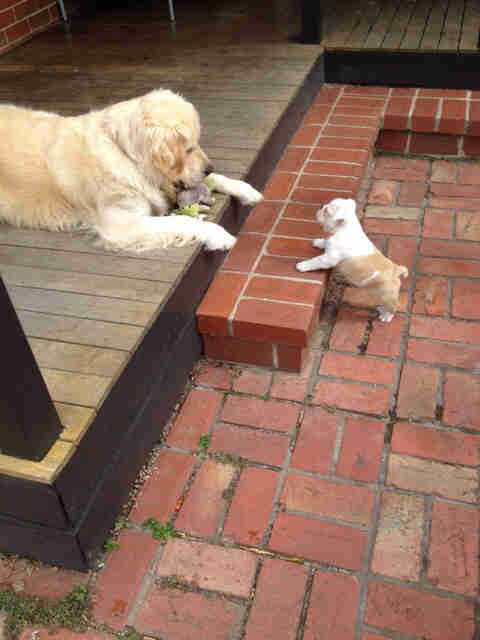 3. "Oh, hello. Are you supposed to be 'intimidating'?"
4. "Hey! Hey! Step off, pal! You don't mess with a big guy like me."
(Giphy)
5. "What are you talking about? This ball is TOTALLY my size!"
(Reddit)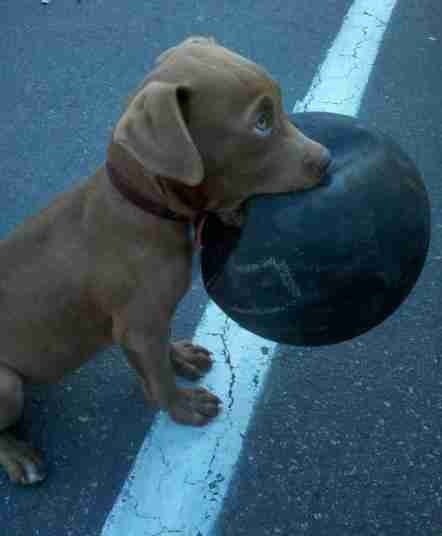 6. "Hm. I wonder why this looks way easier for the other dogs ... "
(Reddit)
7. "Check it out! Found the perfect stick!"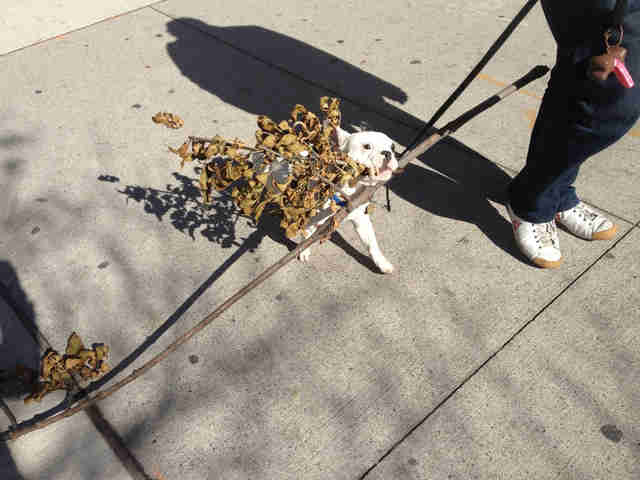 8. "Don't even think about sassin' me, or I'll boop your nose!"
9. "FINALLY, a bed that's big enough for me!'
10. "Ahh ... my kingdom."