1. "Big spoon here, reporting for duty."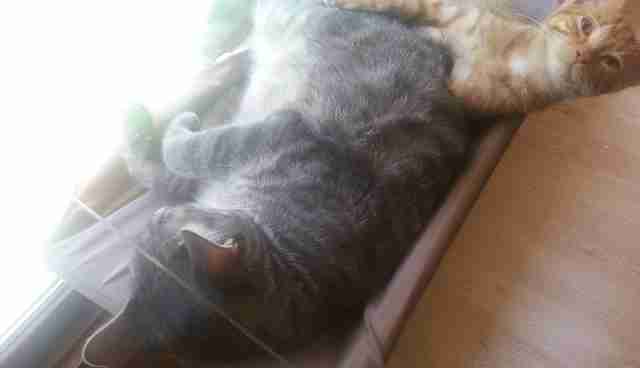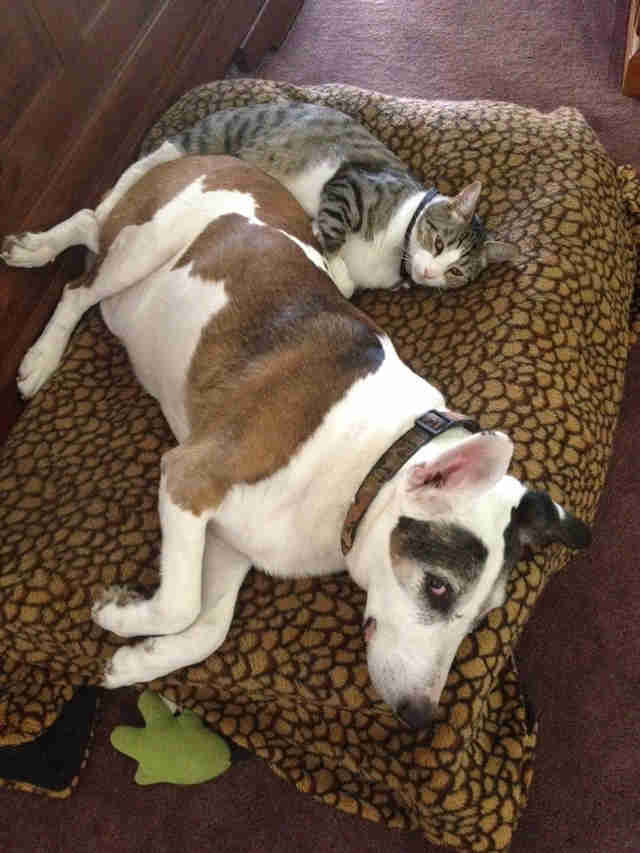 3. "Oh, would you look at that. It's spoon o'clock."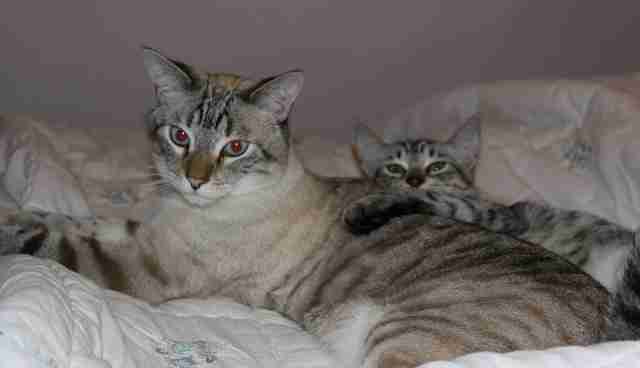 4. "There, there, dog. Your big spoon is here."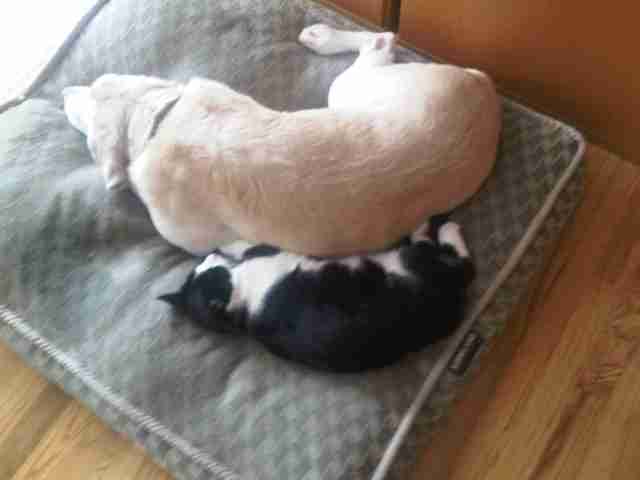 5. "You're at the top of the cuddle-stack now, self. Don't let them down."
6. "It's sleep time, Human. Sleeeeep."
7. "Lay back, little spoon. This is challenging enough already."
8. "Hmm. I never know what to do with my arms."
10. "He's my favorite little spoon."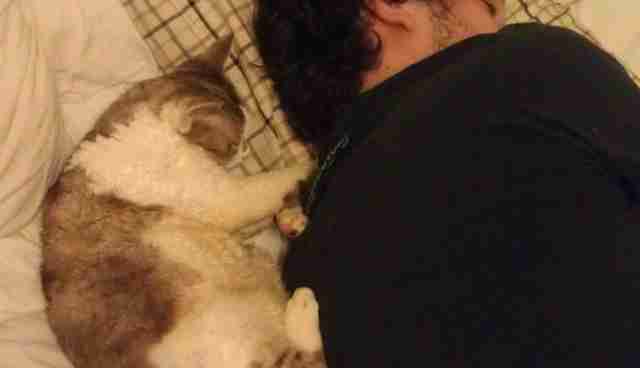 11. "Ahh, yess. A perfect fit."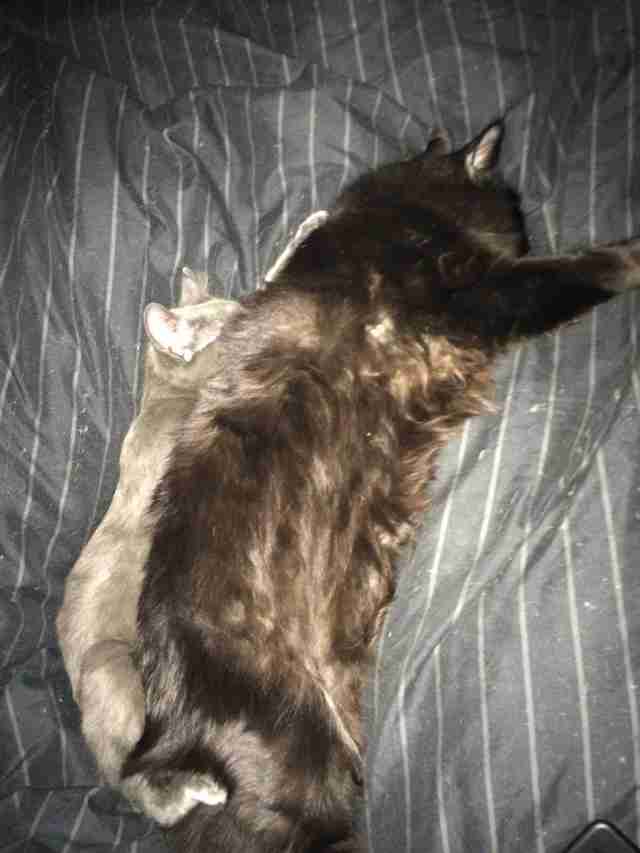 12. "I've got you covered, sleepy dog."
13. "This is now a designated spoon zone. But hey, the floor is free."
14. "Gosh. What an unpleasant-smelling dream."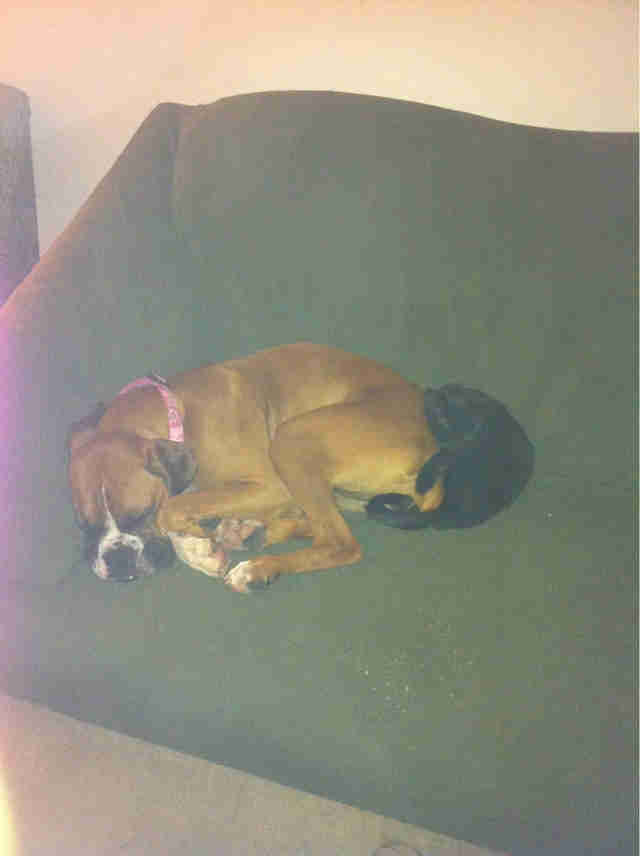 15. "I found it: the comfiest place in the universe."
16. "Complimentary ear-nibbles with every nap."
17. "Hush now. You'll wake the Human."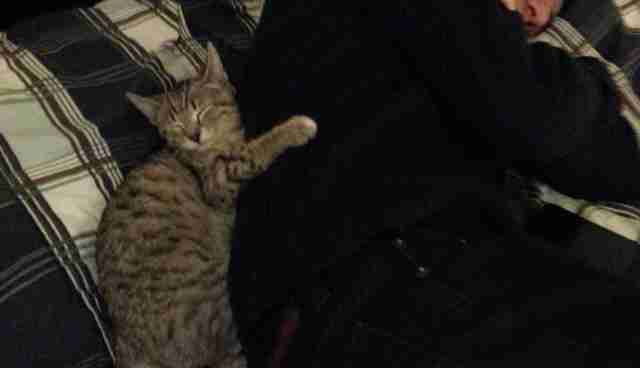 18. "This new kitten of yours is quite the spooner."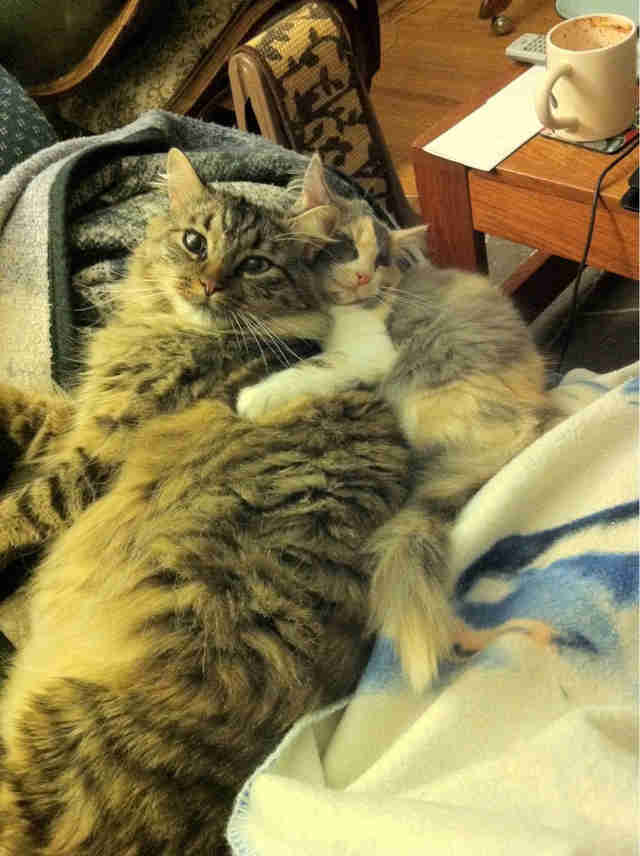 19. "Don't. Fight. The. Squeezes."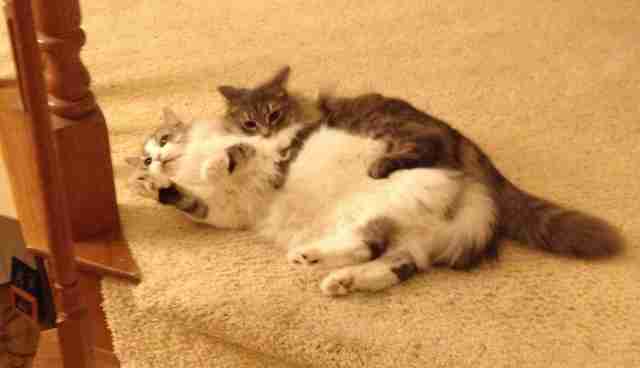 20. "That's right. There's a new big spoon in town."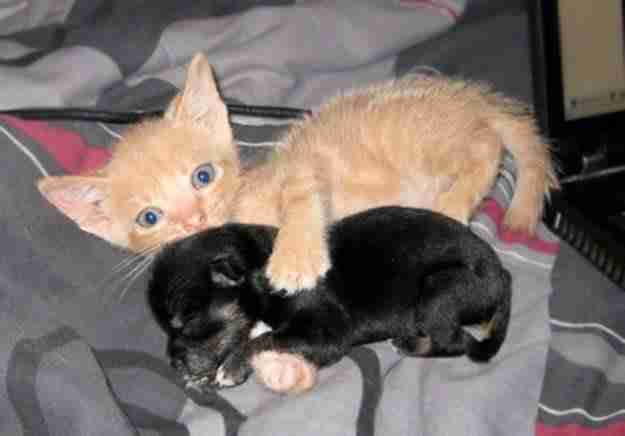 21. "Nothing like a spoon with a view, am I right?"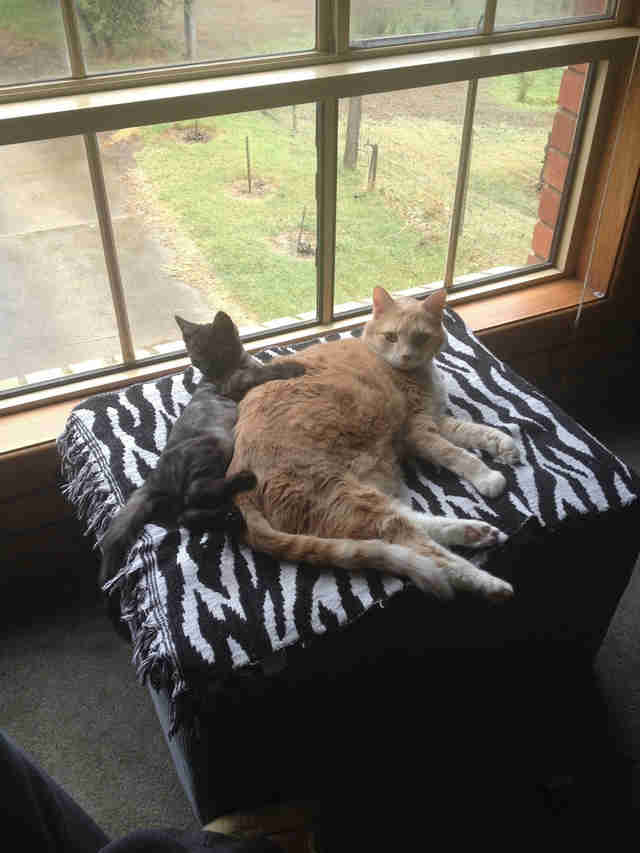 22 - 28. "We compromised."