Puppy Who Wasn't Supposed To Live Goes Home With The Woman Who Saved Him
<p><a href="https://www.facebook.com/photo.php?fbid=1236946263011551&set=a.1236945673011610.1073742845.100000885681753&type=3&theater" target="_blank">Facebook/Curt Werner</a><span></span></p>
The Boston terrier puppy's journey began on July 4, when he was found emaciated and clinging to life in Lancaster, Pennsylvania. He lived on a farm where he was under the "care" of a breeder.
Libre's previous owner gave him up, and he was taken to the Speranza Animal Rescue. The rescue's founder, Janine Guido, immediately took him to the Dillsburg Veterinary Center to start his journey to recovery. Guido believed in the young puppy and stuck with her decision to support Libre, whose name means "free," rather than euthanize him.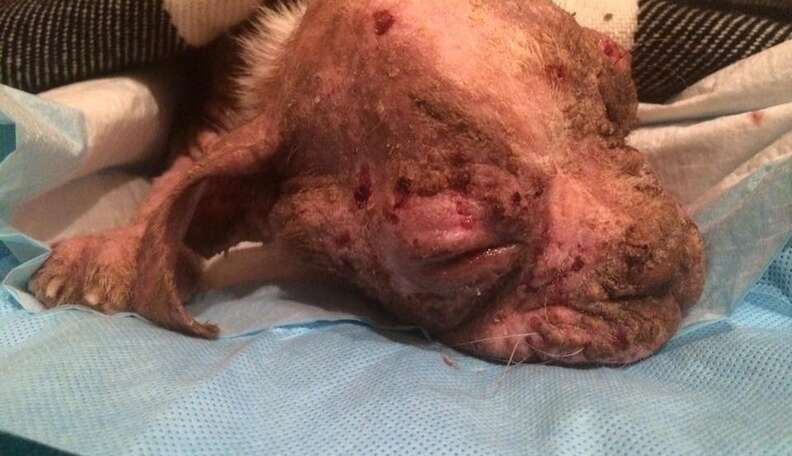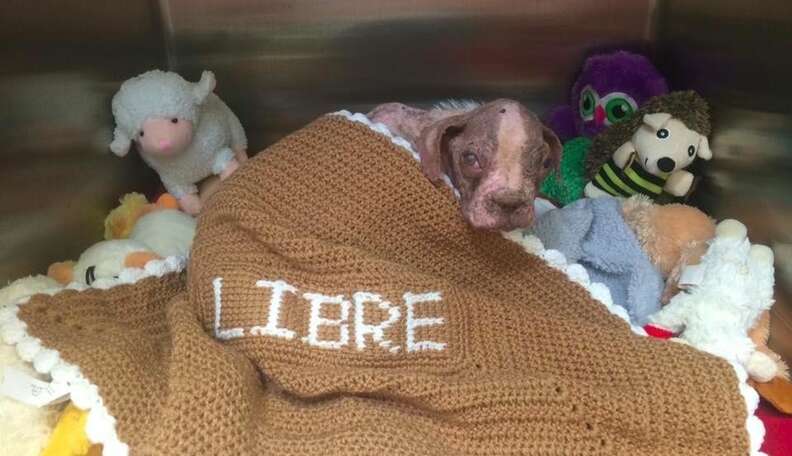 Each day presented a new challenge for Libre, but he continue to rise to the occasion and fight - over and over - until he was soon able to stand and walk on his own.
Libre was transformed from a sad dog into one who loves to explore the outdoors, feeling the sun and grass against his healing skin.
As his heartwarming story grew across social media, Libre gained a legion of supporters, both domestically and internationally.
"I wake up shedding tears for you," Janine Guido, founder of the rescue, wrote on Facebook days after Libre's rescue. "I catch myself dreaming of you running around someday. With a wagging tail. With a smile on your face. And with a light in your eyes."
Guido's wish for Libre came true.
Yesterday, she took him home from Dillsburg, having officially adopted the rescued puppy into her family. Guido currently owns seven dogs, in addition to a few fosters - making Libre the latest to join an already extensive family.
"Today was the day I was finally able to bring Libre home with me," Guido wrote on Speranza's Facebook page in a note thanking the lead veterinarian who took care of Libre. "I wish I could put into words how happy that made me feel."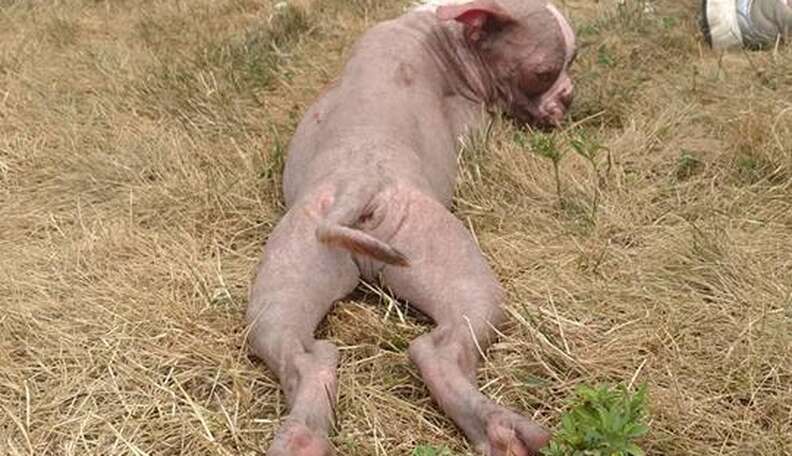 Watch this video showcasing just how far Libre's come since his rescue: