From the look of this smile, you'd never know what happened to Lexie.
Found alone and dragging her hind legs on a beach in Maputo, Mozambique, the dog was taken in by the local animal rescue PATA. Likely hit by a car, she has a broken back and can no longer walk on all fours.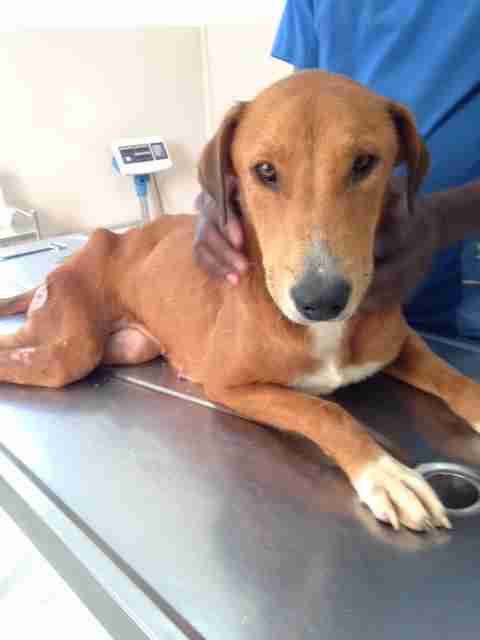 PATA reached out to The Dodo with an "emergency mode" message: Lexie needs some help - and soon:
"Right now, we desperately need a wheelchair - her bed sores are getting worse and she's getting so weak in the front from lack of exercise," said Claudia Neto of PATA.
The group wrote on its Facebook page that they're looking for both supplies and a foster home for Lexie:
We are looking for a stay-at-home foster parent to step forward. We will provide a full time nurse to assist you as well as cover all veterinary costs. We are currently sourcing a wheelchair that will give Lexie the ability to move around for a few hours a day, giving her a little more independence and some much needed exercise.
This story is oddly similar to another story of a dog found dragging his legs on a beach in Thailand. After a traveler posted a video of the adorable, upbeat pup, whom she named "Leo," the internet responded in full force, donating to outfit him with a wheelchair, provide veterinary care and send him home with his new family.
We hope the same ending is in store for Lexie.