Lamb Abandoned On Highway Gets A Brand-New Family
This lamb was found by a highway as a baby, wounded and without a mother to care for him.
Today, Levy's forever home is at Australia's Greener Pastures Sanctuary, where he was the very first rescue lamb.
"He was found on the side of a very remote highway as a newborn, next to his dead mom," Rachael Parker, the founder of the sanctuary, told The Dodo.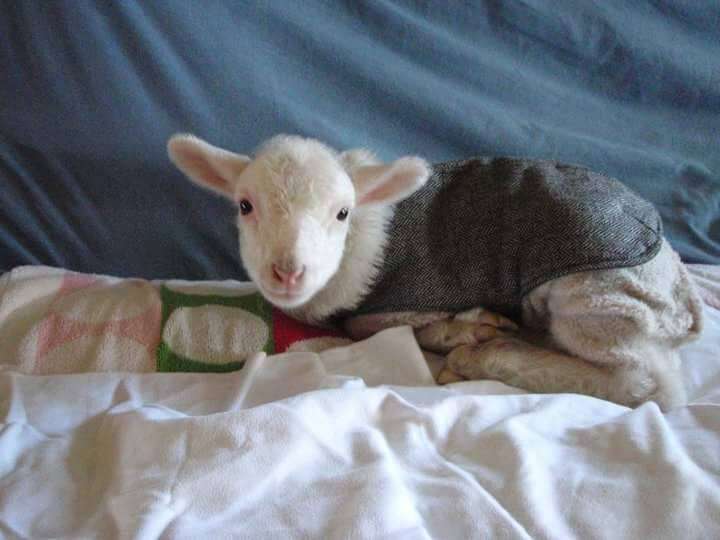 "It seems his mom was being transported to either a abbatoir [slaughterhouse] or, worse, a live export ship when she fell from the truck she was on," Parker added. "She managed to give birth to Levy before passing away."
Without a mother to care for him, let alone protect him, young Levy became prey for a group of crows who pecked at him, leaving scabs on his back and face. Parker said that, thankfully, Levy's eyes were spared, though crows tend to tend to aim for them.
A truck driver ultimately found Levy in his despondent state and immediately took him to a veterinary nurse in the city of Perth, where he'd be able to get the help he needed. The nurse then passed Levy along to Greener Pastures and directly into Parker's care.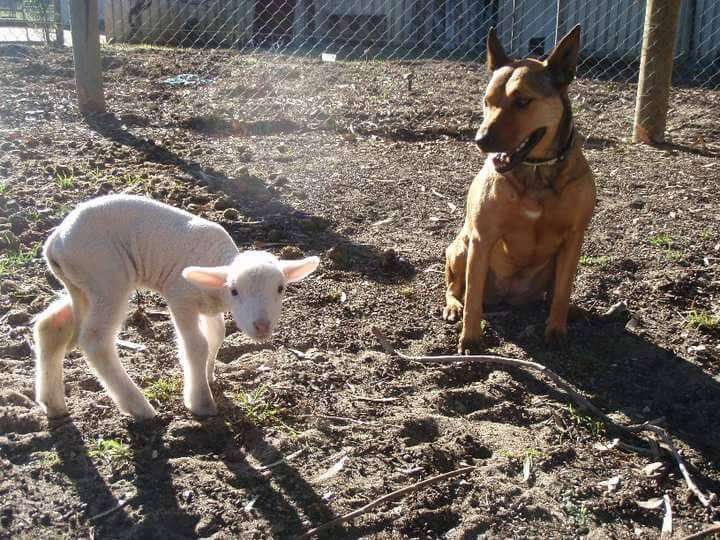 "I bottle-fed him around the clock and he slept snuggled up to me for the first couple of weeks until he settled in," Parker said.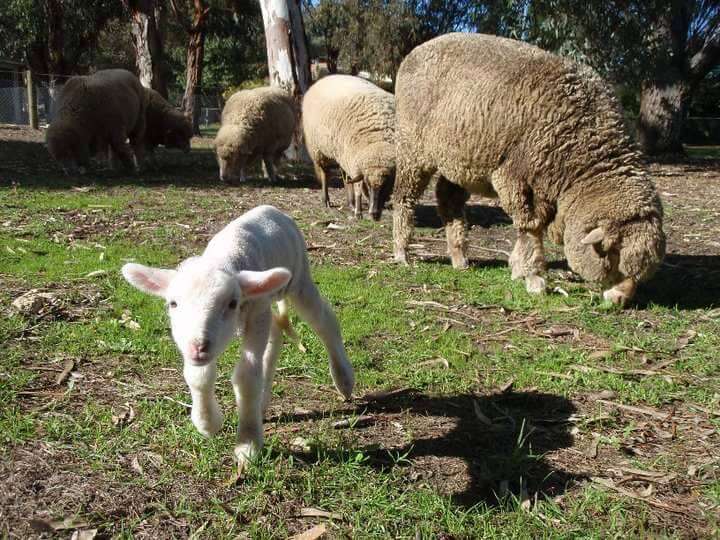 In addition to spending time with the other farm animals, Levy naturally came to enjoy the company of his human caretakers - and their three dogs.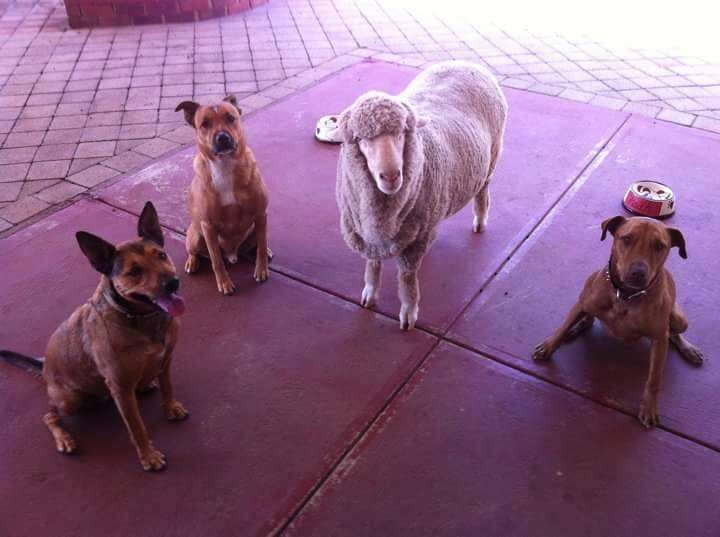 Given Levy's particular backstory, it makes sense that Parker was one day contacted by Stop Live Exports, a group dedicated to ending the practice of live export, where farm animals are shipped overseas. Australia happens to be the world's largest exporter of live sheep and the fourth-largest exporter of cattle.
These animals are kept in cramped, dirty spaces aboard ships for days or even weeks at a time and are subject to extreme temperature changes and ammonia, according to Stop Live Exports. The final destination for the animals who survive such an arduous trek are slaughterhouses overseas, which often have less than rigorous welfare standards.
"[Levy] had such an amazing temperment, we decided to see how he coped going out and about as an ambassador," Parker said. "He was perfect."
That was how Levy officially became an representative for Stop Live Exports, attending marches and becoming a regular fixture in local newspapers.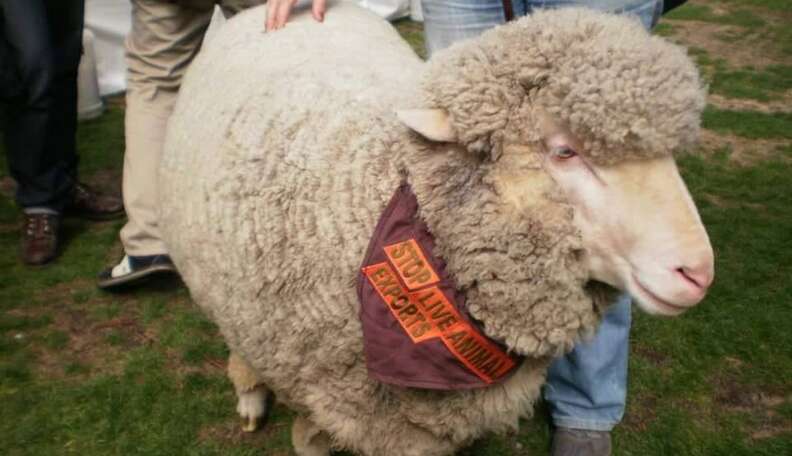 Levy is now almost 6 years old and loves spending his days with his group of friends, which include other sheep like himself, goats, an alpaca and two pigs.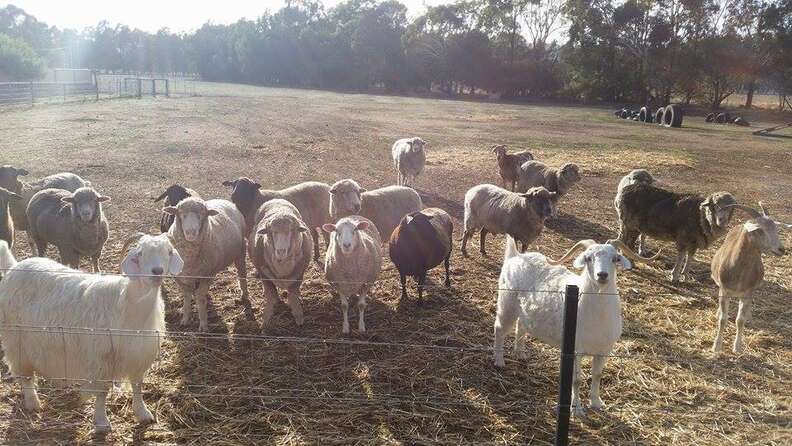 He grew up to become a fighter against the industry that possibly his mother's life - and, nearly, his own.
As part of his duties, Parker said, Levy also helps introduce people to a different side to sheep. "[He's] often a favorite with tour groups who visit the sanctuary," she said. "He shows people that sheep are far from dumb. [They] are social, affectionate and sensitive."
Click here for more information on how you can help put an end Australia's live export industry.
You can also consider making a donation to Greener Pastures here or sponsoring an animal here.
Check out this story about Parker's daughter, Phoenix, who's best friends with all of the rescue animals at Greener Pastures.