Getting stuck in a well definitely wasn't part of this leopard's plans.
On Tuesday, a 5-year-old female leopard wandered into a village in the Indian state of Maharashtra, more than likely on the hunt for water.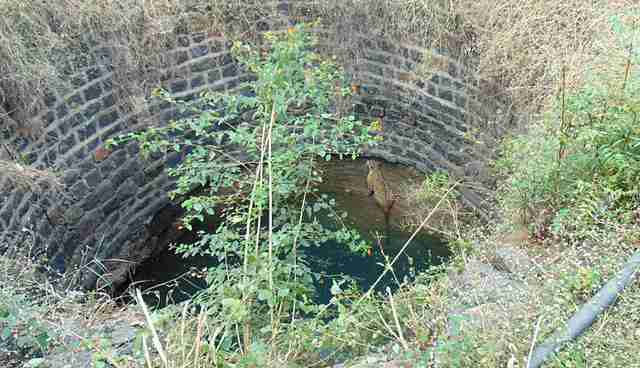 But she wandered too far and fell into a 30-foot well, where she spent the night struggling to stay out of the water with no way of climbing out on her own. The next morning, she was found by a local farmer, who then contacted the Manikdoh Leopard Rescue Centre.
By the time the leopard's rescuers arrived, a crowd had gathered to gawk and take photos - some were even throwing pebbles at the trapped jungle cat, which members of the rescue team put an end to at once.
According to Wildlife S.O.S, which runs the Manikdoh Leopard Rescue Centre, leopards wandering into nearby villages isn't an unusual phenomenon - population growth and sprawling farmlands are responsible for diminishing water sources for these shy animals, forcing them to seek out sources closer to humans.
But this leopard got lucky. The rescue team brought with them a large trap cage that was lowered into the well. Without hesitation, the leopard climbed into the cage, more than likely grateful for a dry place to sit at last.
Once the cage was pulled up from the well, the leopard was examined by Dr. Ajay Deshmukh, a senior veterinarian with Wildlife S.O.S.
"She was in shock initially, but luckily hadn't hurt herself during the fall or taken in too much water," Dr. Deshmukh said.
"There were a few minor cuts on her paws, incurred during her desperate attempts to escape from the well," he added. "Besides that, she was a perfectly healthy, beautiful young animal."
With a clean bill of health, the lucky cat was released back into the wild.
Watch the leopard's pretty incredible (and crafty) rescue below.