This Could Be The Last Picture Of The World's Rarest Rhino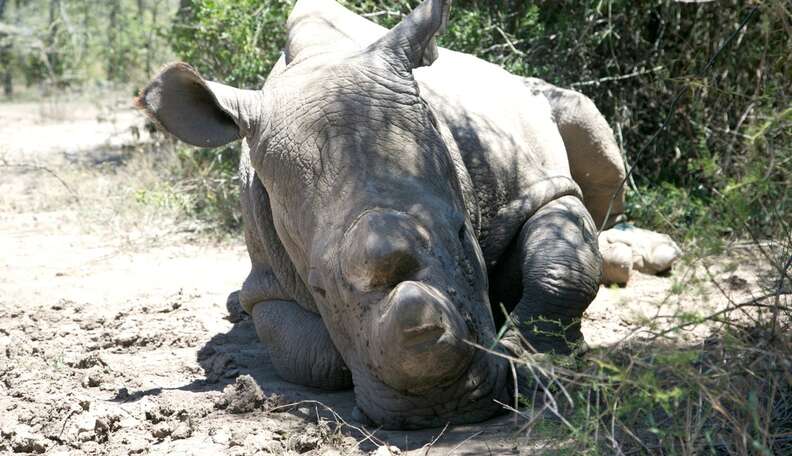 <p>Rags Jacobsson<span></span></p>
This could be the last picture of Sudan!
Sudan, in the picture above, is the last male northern white rhino in the world.
On Dec. 20, 2009, four of the world's last remaining seven northern white rhinos were transported to Ol Pejeta, Kenya. Sudan and three females had been living in a zoo in the Czech Republic. All previous breeding attempts in the zoo had been futile, and the hope was now that the climate and rich grasslands of Ol Pejeta, a native habitat for the animals, would provide them with more favorable breeding conditions.
Sudan has reached the normal age for a rhino and the Conservancy has done everything in their power to try to mate him with one of the three remaining females, but unfortunately it's fruitless.
Rags Jacobsson
Sudan is 43-years old with bad hips; after 60 million years of evolution, we now start to count weeks until the extinction is a fact.
The extinction of rhinos is increasing more and more every day, in line with increasing demand for its horn. If the extermination continues at this rate, all wild rhinos could be extinct within five to seven years - every six hours, a rhino is poached.
As founders of The Perfect World Foundation we went to Ol Pajeta, in Kenya, to meet with the last northern white rhinos to find out how we could put an end to the ongoing extinction of our rhinos and wildlife - or as we call it "the silent extinction."
Rags Jacobsson