The Last Video I Ever Took Of Cecil The Lion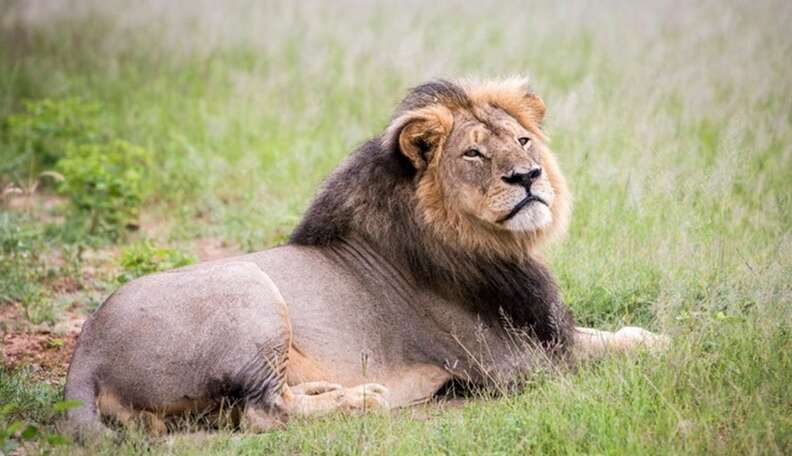 My husband and I were visiting a good friend who owns a lodge in Hwange National Park and had set off for a game drive and a night of wild camping. Having spent a couple of hours watching a beautiful zeal of zebras it was time to start making our way to our camp for the night.
The sun was slowly melting out of the sky, a burnt orange hue spreading across the horizon, when all of a sudden we began to hear almighty roars in the distance. The roars intensified, echoing across the plains and not long after we saw a lone lion in the distance.
As we drew slowly closer we could see the lion was in a bad way, the signs of a battle there for all to see. This was Jericho. It didn't take much to work out the roars we had heard must have been Jericho fighting with another lion, most likely Cecil, and he was now sulking off to lick his wounds. He soon disappeared into the bush as we passed him by. Camping in the heart of the park all night we were serenaded by a chorus of noises from all manner of animals.
Wanting to take advantage of the early morning cool we set off as day broke, eager to see if we could find Jericho, or even better Cecil himself. Despite a wonderful few hours completely immersed in our surroundings it seemed our luck was out, until suddenly we noticed a few paw prints in the sand. Our driver slowed to examine them, and before we even knew it there, no more than ten metres away, was Cecil, lying in the open. We stopped, transfixed by this most majestic animal, in awe of his natural beauty. Then most unexpectedly he began to call to his pride, deep guttural noises that we could feel as well as hear. What struck us was how at ease he was, he knew we were nearby, but he also knew we were not a threat, and as such he wasn't bothered by us.
I have been lucky enough to spend many days in the presence of Africa's animals, but nothing will ever come close to what we experienced that morning, sat with Cecil for almost an hour, up close and personal. We took a few pictures but then we put our cameras down and just lived for that moment, to share something so special with one of nature's most magnificent animals. A moment I will cherish forever, even more so now I know it was to be the last time I ever saw him.