There are just four northern white rhinos left in the world, and time is running out to save them.
Sudan the rhino, the last male of his subspecies, has been the northern white's glimmer of hope. At age 42, he is guarded 24 hours a day by armed rangers at Ol Pejeta Conservancy in Kenya because there is no one like him left. But the four remaining rhinos can't reproduce naturally, despite attempts.
Now it's a race against time to develop the special method that will save the rarest rhino on earth from extinction.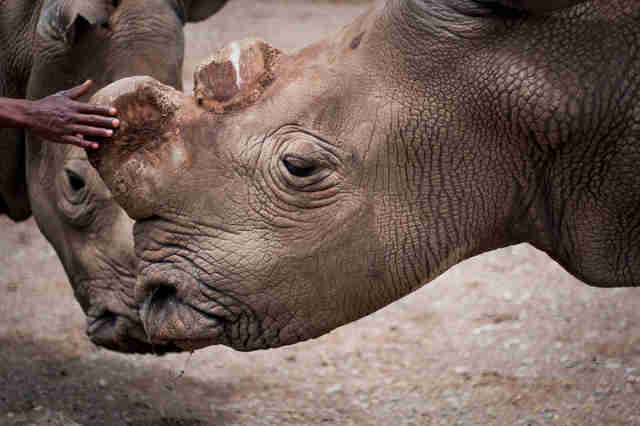 For the first time ever, people are planning to take an egg from a northern white rhino and fertilize it from Sudan's sperm, then implant the egg in a less rare, female southern white rhino.
To develop the special in vitro fertilization (IVF) techniques for rhinos that could save the subspecies from extinction, Ol Pejeta is partnering up with Dvůr Králové Zoo in the Czech Republic to raise the necessary funds: an estimated $800,000.
"[T]his is the only hope for preserving an entire subspecies," Ol Pejeta said in a press release.