'World's Saddest Dog' Is Now Up For Adoption
How does a dog, in just a few short weeks, go from this?
Lana, shortly after being returned to the shelter.

| Lisa Burchell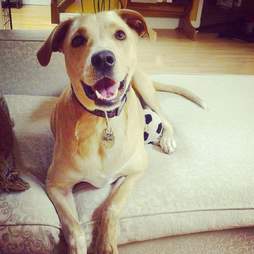 Mighty Mutts
In the case of Lana, once known as "the saddest dog in the world," it only took a friend.
Just weeks ago, Lana was a portrait of rejection. Returned to her kennel after being declined by her foster family, Lana was paralyzed by depression. She refused even to go on walks.
Instead, she sat in her kennel, face pressed against the cold tiles.
It took a while for Lana to come around. Indeed, it took the love of woman who has known her since she was just a puppy, rescued from the streets of Mexico.
Mighty Mutts
Dahlia Ayoub, a volunteer at the shelter, wouldn't let Lana give up.
"Lana was terrified of everything," Ayoub told The Dodo. "She was literally the size of my hand."
They became fast friends.
Mighty Mutts
After Lana's recent rejection, Ayoub worked extensively with her - although looking at these exuberant images, "work" wouldn't be the first word that comes to mind.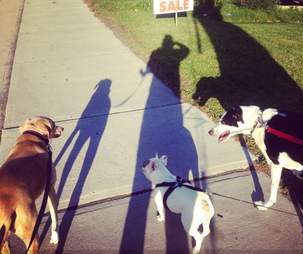 Mighty Mutts
Mighty Mutts
Pawsome Pet Photography
It begins with, "Hi I'm Lana..."
Her silly, sweet temperament, along with her guarding issues, are also detailed.
But does Lana really need an introduction? She made headlines around the world as the saddest dog in the world. Today, she's earned the right to be the pickiest dog in the world - and find her home sweet home at last.
Think you can help her? Get in touch with Rescue Dogs Match through their website. Or email info@rescuedogsmatch.com.