Wilma was only hours old when she found herself all alone in the world.
She and another orphaned lamb were wandering down a road when a farmer discovered them and took them home, hoping to save their lives. One of his sheep adopted Wilma's friend, but after a few hours, Wilma was still without a new mom - and still on her own.
So the farmer called Jodie Bradshaw, who owns the FreeHearts Animal Sanctuary in Tasmania.
When Wilma arrived, she was no more than a day old and clearly traumatized - she couldn't stop crying.
"Initially she just called and called, and unless she was having a bottle or being nursed, she would not be quiet," Bradshaw tells The Dodo.
But after just 12 hours, she began to trust, Bradshaw says: "She is a quiet little girl so far, and very cuddly."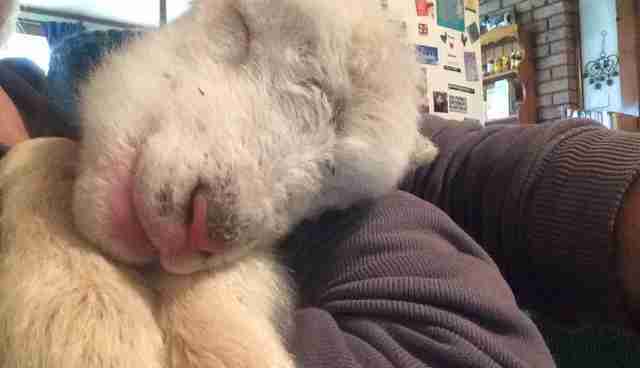 At a little more than a week old, she's just starting to play, and already has a best friend named Tigerlily. Tigerlily was also an orphan and was very sick when she arrived at FreeHearts ...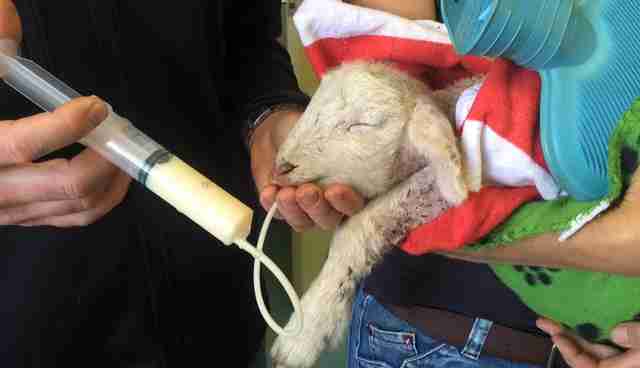 ... but is now thriving under Bradshaw's care.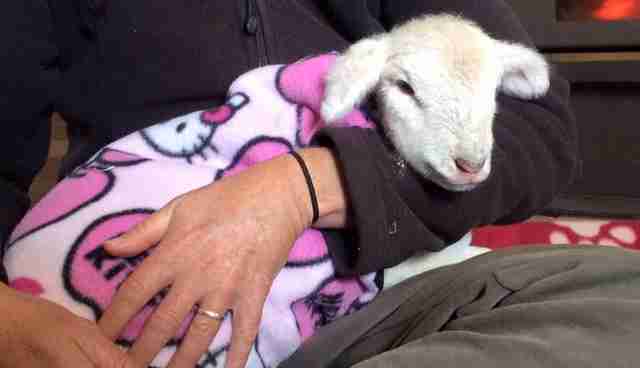 Every day Wilma and Tigerlily have their first bottles at 6:30 a.m., then put on their coats and run outside to play together.
"Anytime anyone comes out, they come running over and head-butting your leg looking for a bottle or a cuddle," Bradshaw said. "Once it starts getting cold they get a nappy on and jackets off and come inside. They basically run amok in the house for a few hours, have cuddles on our lap, then go to their playpen in the study."
Read more about FreeHearts - and Wilma, Tigerlily and their friends - here.