48 Dogs Rescued From Nightmare Puppy Mill Are Safe Now
They were deprived of food, care and proper shelter, but that life's behind them now.
Forty-eight dogs were rescued on Friday in a seizure from an illegal, substandard breeding facility in Pierce County, Wisconsin - 35 adults and 13 pups, each one a Labrador retriever.
Some of the dogs were very quick to show their appreciation.
In conjunction with the Animal Humane Society (AHS) and the ASPCA, the Pierce County Sheriff's Office charged the puppy mill's operators with several offenses including mistreatment of animals and improper animal sheltering.
"What we saw here is no way for a dog to live," Kathryn Destreza, director of investigations for the ASPCA's Field Investigations and Response team, said in a statement.
Puppy mills keep breeding mothers in a near-constant state of pregnancy and sell off their puppies while they're young and most profitable - sacrificing the quality of life for all animals involved in the name of profit.
The dogs are currently receiving urgent medical treatment from AHS, which will care for them until the court hears the case and determines custody.
Meanwhile, these mothers and puppies will be getting more love, attention and proper nutrition than ever before.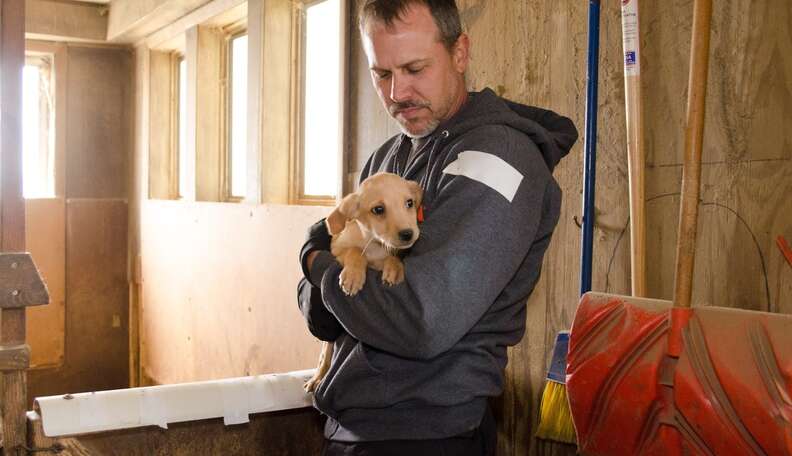 In order to help these dogs and others like them, you can make a donation to the ASPCA and AHS.
Do you have what it takes to give an animal in need the care and affection they deserve? Check out dogs and cats available in your area by visiting Adopt-a-Pet.com.