Rhinos are rare to begin with - so seeing these majestic animals play and roll in the mud is a prized sight indeed.
Cute ... and totally awkward.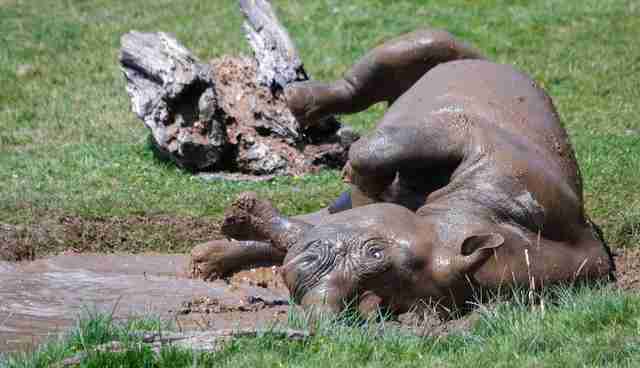 Belly up, horn out, legs tucked.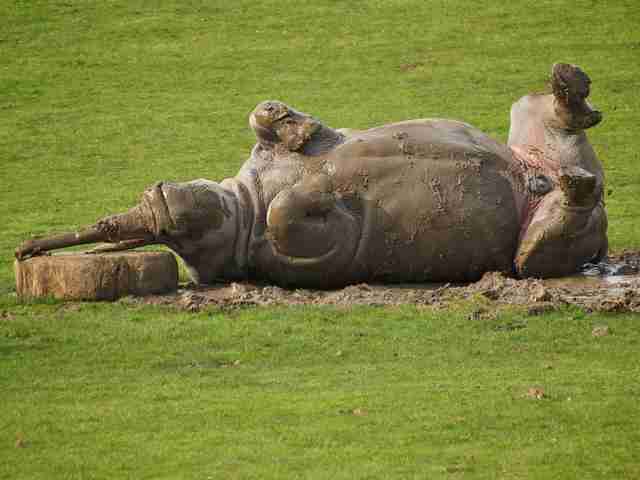 Totally flipping out about the mud, solo.
Whole rhino families frolic in the dirt.
Keep playing, guys. You deserve it.