Call it a case of grand theft awwto.
Fifteen-year-old Sam Box had just returned home from school in a rural part of Victoria, Australia, when he encountered an unusual sight in his driveway, reports 9 News Australia. There, behind the wheel of his family's Land Rover, an adventurous koala had taken perch - appearing to be "trying to drive."
Box was surprised, naturally.
"We see them a fair bit here but never in the car," he told 9 News.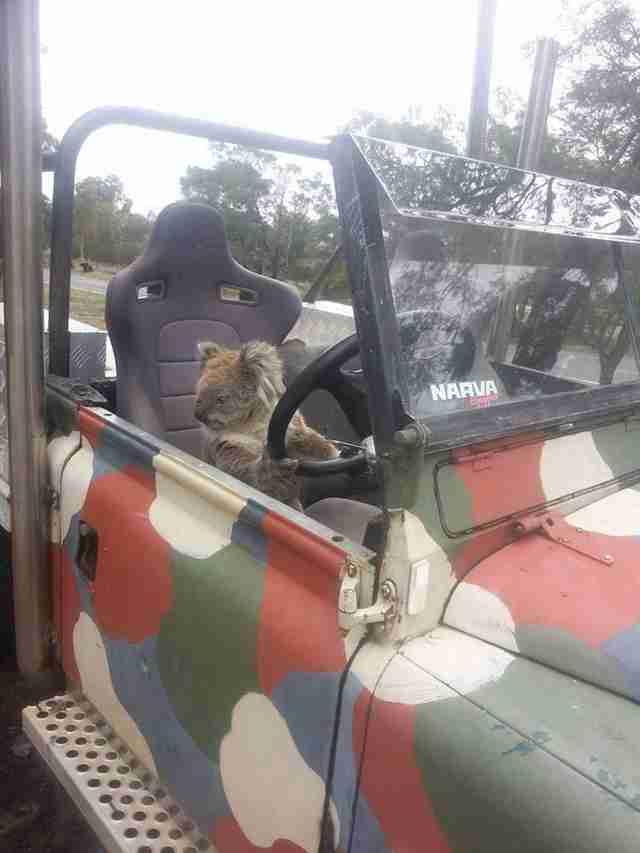 Fortunately, the adorable attempted carjacking ended without incident as the koala ultimately opted for a more traditional mode of transportation.
"It was checking me out as much as I was checking him out," says Box. "I opened the door and he just got out and walked away."