Koala Encounters Some Humans, Demands A Hug From Each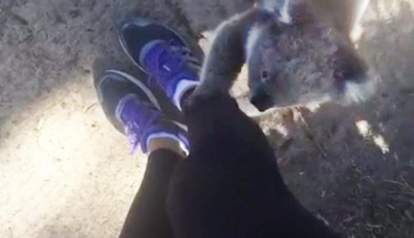 Kathy Sundstrom and her kids were recently out for a drive in Victoria, Australia, when they had what Sundstrom describes as "one of the experiences of a lifetime" - and it's easy to see why.
After spotting a koala in the road, they decided to stop, watch it cross and take a few photos. But those snaps apparently came with a price. For the next few moments, the energetic little animal scurried toward each of the humans, apparently trying to hug them like he would a tree.