A group of kindhearted ladies at one Boston-area retirement home have begun putting their knitting skills to some very good (albeit unexpected) use — by crafting custom sweaters for a flock of local chickens who've been feeling the chill this winter.
And the results are adorable.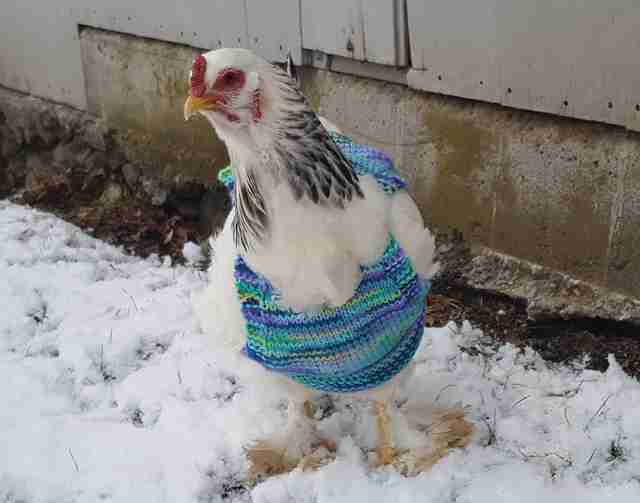 The idea was hatched late last year during a holiday craft sale held by a knitting club at the Fuller Village senior living community in Milton, Massachusetts. One of the visitors was Erica Max, the program director for the nearby Wakefield Estate, an educational facility for school kids which also happens to be home to around two dozen chickens.
"We got into a conversation about the chickens being cold because they were molting. When they molt, they lose their feathers, and end up being in serious peril if it gets really cold," Max told The Dodo. "So, one thing led to another, and they volunteered to knit our chickens some sweaters."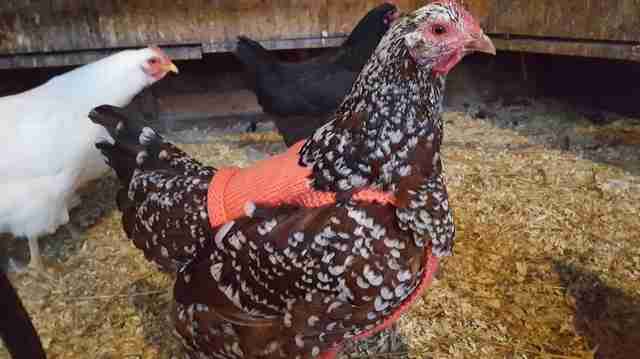 Chicken sweaters aren't your conventional sort of garment, but the volunteer knitters didn't have to start from scratch; they were able to find knitting instructions available for free online.
Even then, getting them to fit just right took a bit of trial and error.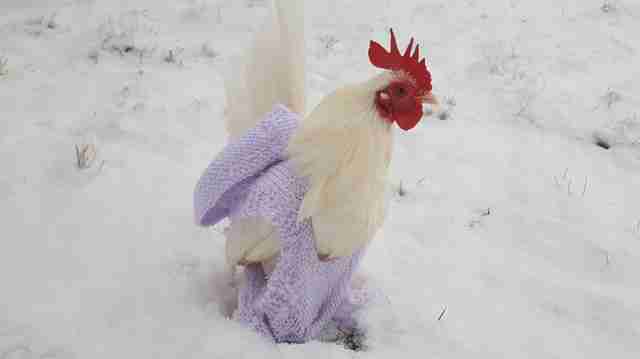 "One particular knitter was determined to knit a sweater that would fit our smallest rooster, Prince Peep," Max said. "He's so small, the other sweaters were huge on him. She kept bringing me sweater after sweater, until she got the perfect fit."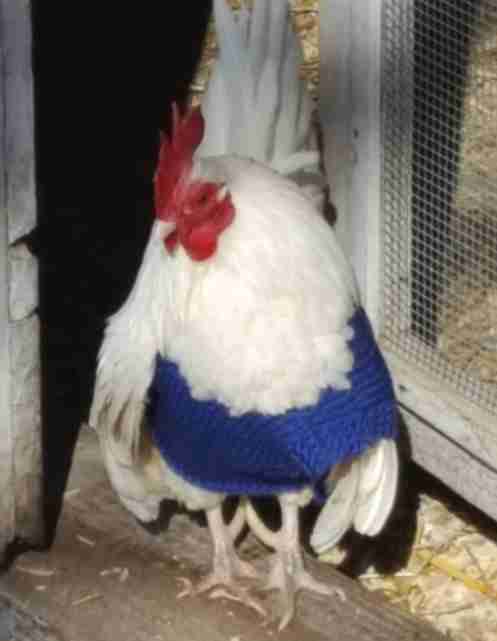 Not only have the chickens of Wakefield Estate been as cozy as ever on the chilliest of winter days, thanks to the knitting club's thoughtful gifts, it seems to have inspired them to be even more productive.
"The birds are, in fact, laying more eggs," Max said. "It may be a coincidence, but we're getting many, many more eggs now."
Seeing the formerly frigid flock pecking about in their comfy new sweaters, it's easy to sense that the birds appreciate the gesture. But, as it turns out, the retirees enjoyed making them, too — even if the idea did seem a little perplexing to some of them at first.
The Associated Press recently caught up with the knitting club at Fuller Village to learn what the process was like, as seen in the video below.