Kittens With 'Twisted' Legs Get The Tiniest Casts
"Their casts did not slow them down in the slightest and they have taken to running around their foster home like little speedsters."
Florence spent the first part of her life in a family with too many cats, so she was underfed and neglected. When she gave birth to three special needs kittens, her family surrendered her and her kittens to a local rescue to give the little family the best chance to survive.
Florence and her kittens, later named Fleur Bunny, Michonne and Phyllis, ended up in the care of Pussies Galore Rescue and Cat Cuddle Cafe Brisbane, a rescue organization and cafe that work together to help cats in need. Both Florence and her babies were all in pretty bad shape when they came into the rescue's care, and needed immediate medical attention.
"The sisters all have varying degrees of radial hypoplasia (hemimelia), a forelimb abnormality which has resulted in bones in the forelegs being underdeveloped or completely absent," Katina Balson, owner of the Cat Cuddle Cafe and Pussies Galore Rescue, told The Dodo. "Their mum Florence was severely malnourished when she came into our care, and has been diagnosed with FIV."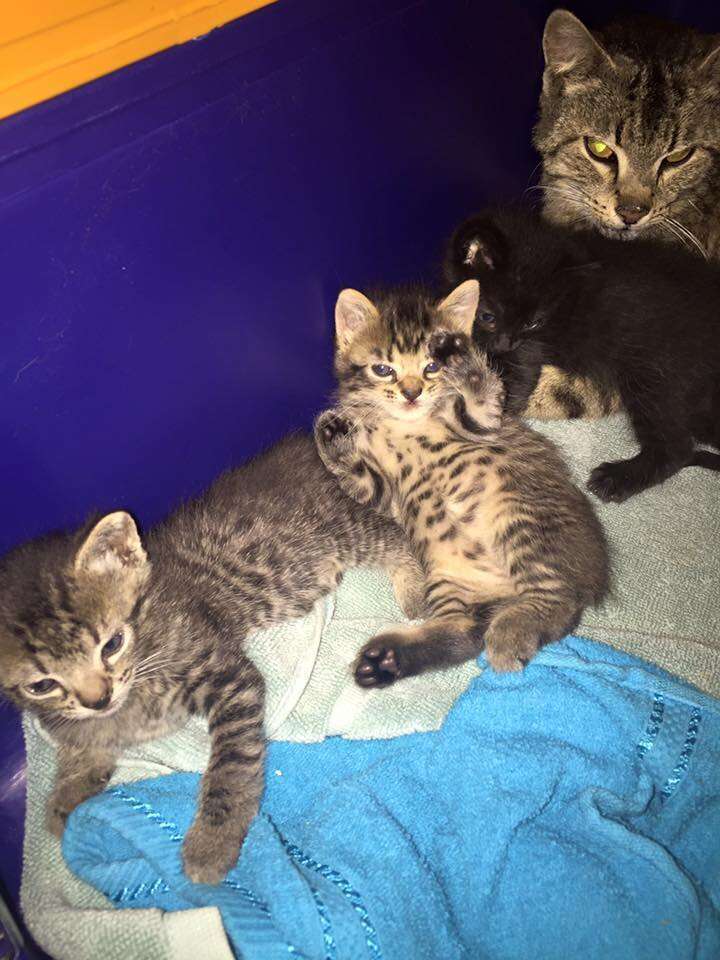 While the kittens are young and small, their deformed legs don't pose as much of an issue. As they grow bigger, however, their increased weight could lead to ulcers on their elbows or broken bones, and so rescuers knew they needed to try and correct their leg issues as soon as possible.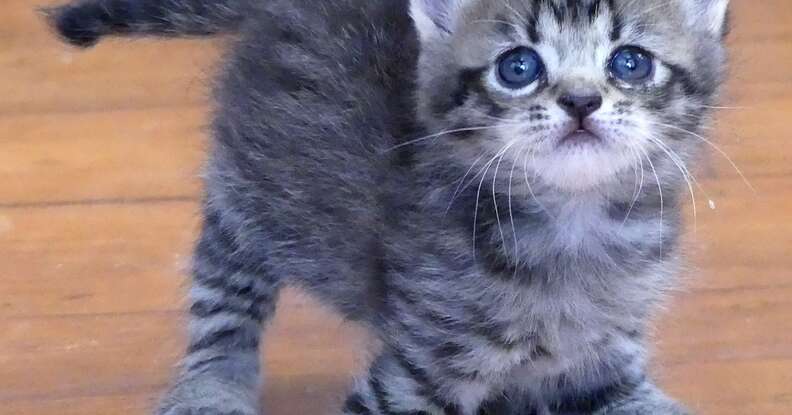 Fleur Bunny's legs naturally started to straighten out once her diet and nutrition started to improve, but her sisters' legs were still deformed. Therefore, the rescue soon came up with a plan to try and straighten Phyllis and Michonne's legs, too.
"Our specialist vet originally wanted to amputate both front legs at the shoulder, and even suggested putting Phyllis to sleep as the deformities were so severe," Balson said. "After seeing how much energy and life all three of the sisters had, we decided to try another method where their legs are splinted in casts to allow the bones to form properly."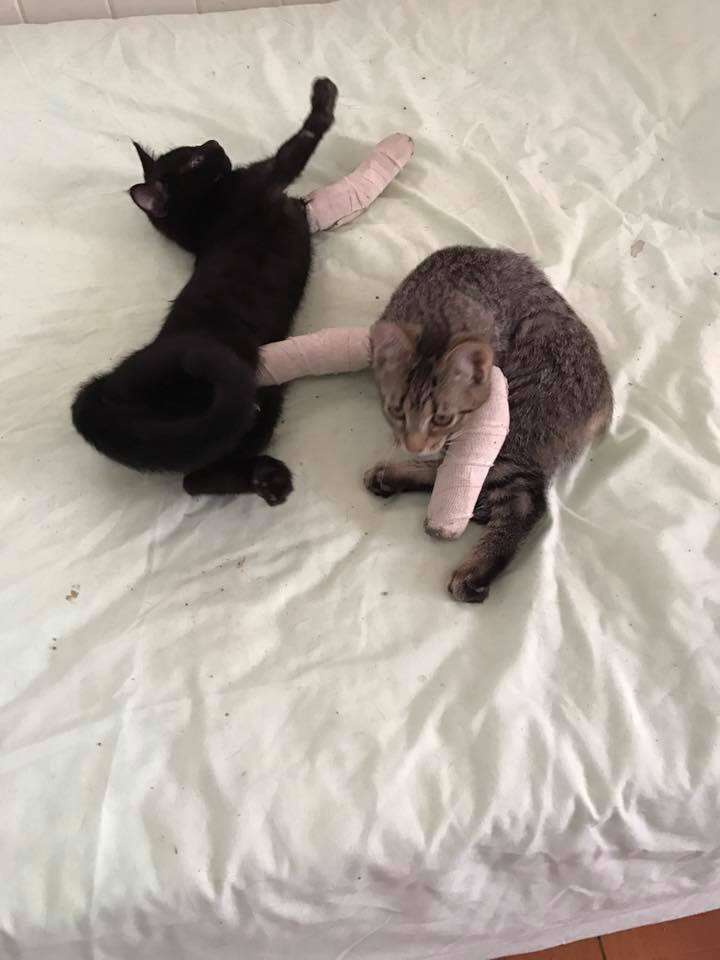 Michonne and Phyllis were both given casts for their front legs, which need to be changed every two weeks. The casts also need to be changed immediately if they get wet, and each cast costs upwards of $250. The rescue started a GoFundMe to help raise money to treat the sisters, as they were desperate to help the adorable little kittens.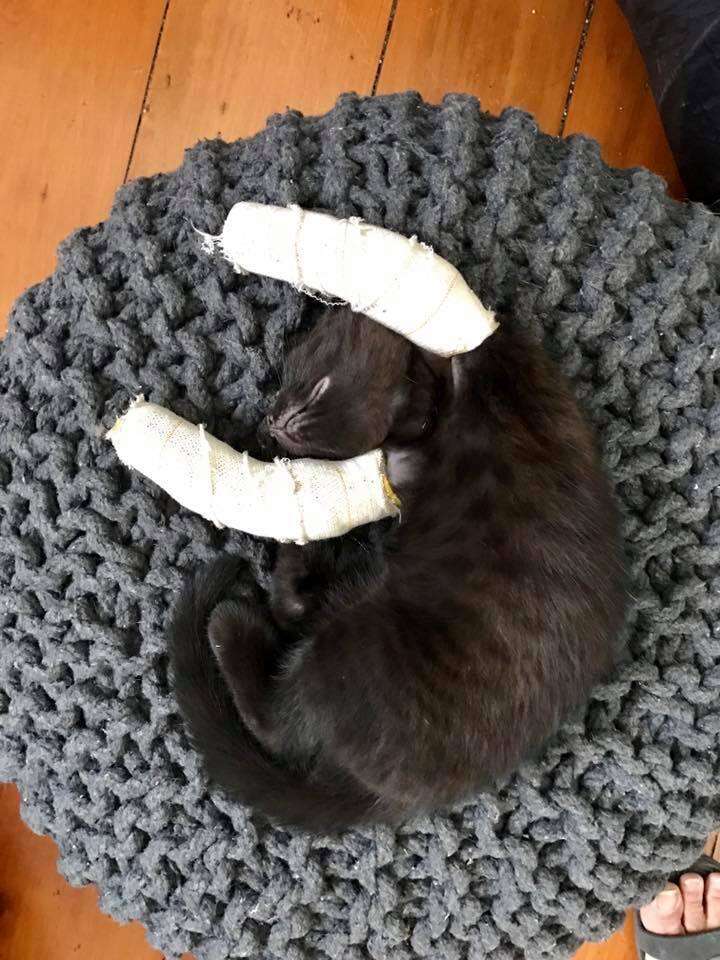 Both Michonne and Phyllis have been adjusting well to their casts, and are still as hyper and playful as any other kitten.
"Their casts did not slow them down in the slightest and they have taken to running around their foster home like little speedsters," Balson said.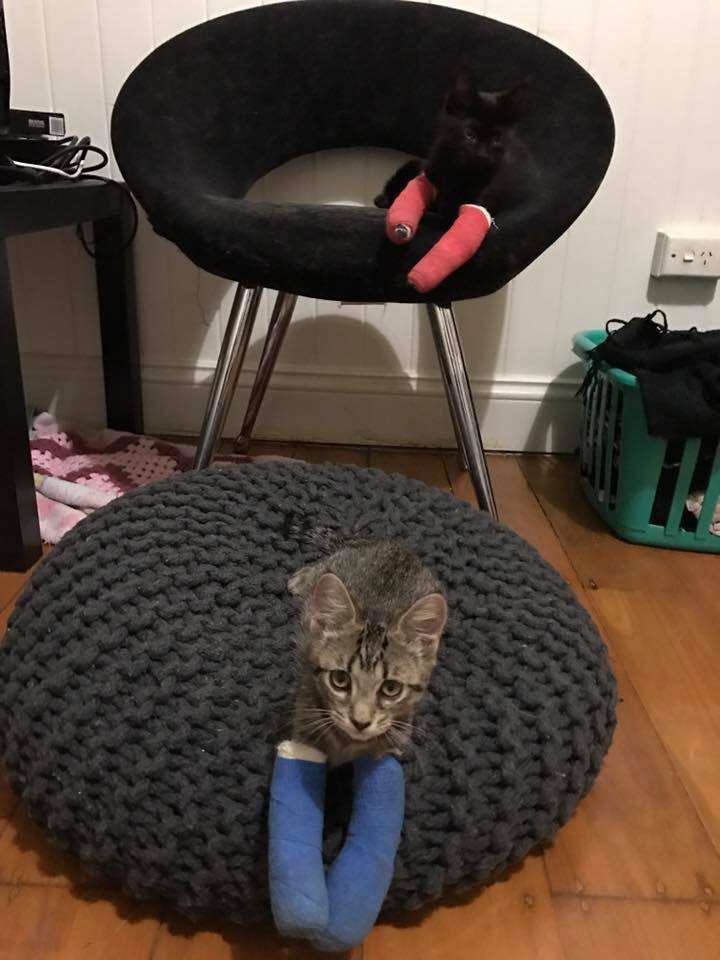 Not only are the casts helping to heal these little kittens, but they also make them look even more adorable.
A few weeks ago, the girls went in for another checkup, and the vet determined that Michonne's legs will be completely normal by the end of her treatment, and she now only needs to wear one of her casts. Unfortunately, Phyllis's legs aren't healing as well, and she may eventually need to have them both removed. For now, the vet will keep an eye on her progress and hope for the best.
The kittens are all still in foster care with their mom, and are loving their new life. Michonne and Phyllis may have some additional challenges, but they're ready to face them all head on.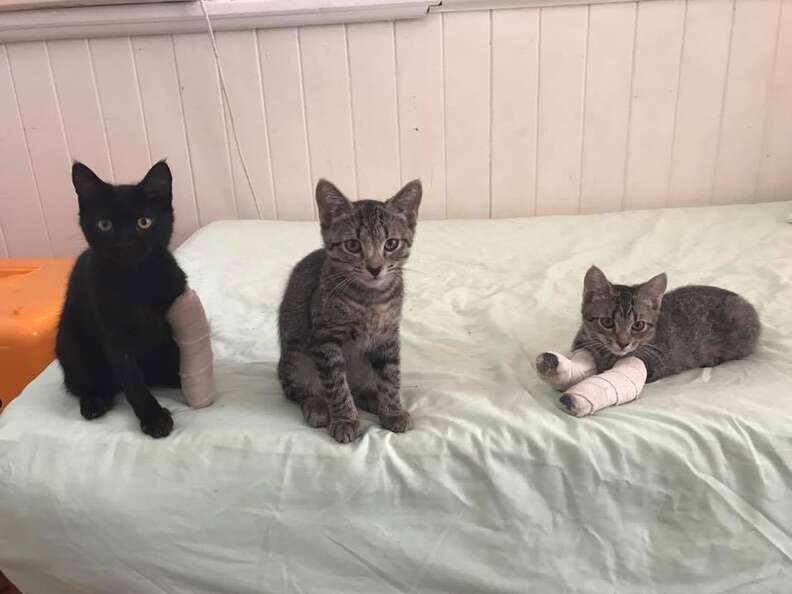 "They receive tremendous amounts of love and attention and are receiving the best care possible," Balson said.