Two little blue-eyed kittens got a last-minute rescue last week when a workman in charge of building a bonfire noticed them hiding out in a pile of kindling, just moments before he tossed it onto the already burning fire.
The 3-week-old kittens were hidden inside a pile of wood and branches in a Southampton, U.K., backyard. Rob Gillen, a worker in charge of clearing out the backyard, was adding the kindling to a bonfire when he heard a little mew coming from the pile.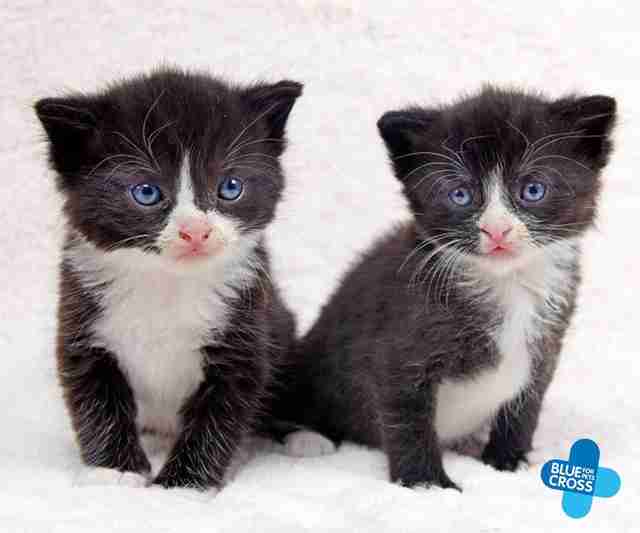 "Luckily they made a noise because I could of picked them up so easily and then just chucked them on without knowing," Gillen told the U.K.'s Daily Echo. He was "horrified" at the idea of accidentally harming the kittens.
One of the homeowners brought the kittens to Blue Cross, a local animal shelter, where they're safe in the care of a foster home until they're old enough to be adopted. Rescuers named them Popcorn and Marshmallow, and posted a photo of them on Facebook along with a reminder - "Please remember to check your bonfires for animals before lighting them."