Walmart Workers Hear Cries Coming From Under The Fridge
<p>Arizona Humane Society</p>
For one reason or another, a stray mother cat thought her local Walmart was the best place to have her kittens. Little did she realize she accidentally placed her babies between a rock and a very cold place.
Just days before their rescue back in April, the mom cat was found by Walmart employees, who managed to find her a loving home, the Arizona Humane Society said in a press release. However, what employees didn't realize was that the cat left two little surprises behind - right underneath a refrigerated display unit containing sandwiches.
Unable to escape on their own, and likely frightened by the fact that they were left without their mother to nurse or guide them, the kittens cried. Walmart's store manager then contacted the Humane Society's Emergency Animal Medical Technicians (EAMTs), who arrived on the scene to pull the kittens out from where they were stuck.
A "snake camera," which slid underneath the display, was used to help pinpoint exactly where the kittens were located.
"After several hours of disassembling the display unit, EAMTs were able to reach the kittens and rescue them from their frigid fate," the press release stated.
Two kittens - a gray female tabby who was named Grace and a cream-colored male tabby named Houdini - were too small to be put up for adoption just yet. So, they were sent to a Humane Society foster home, where they were bottle-fed and raised until they were 12 weeks old.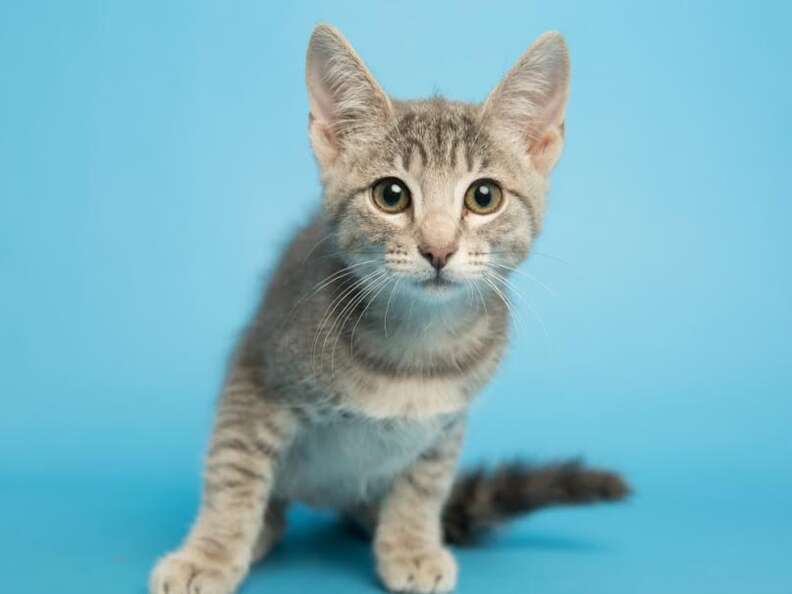 "We are happy to report that both of the kittens found new homes [on Sunday]," Ashliegh Goebel, media coordinator with the Arizona Humane Society, told The Dodo.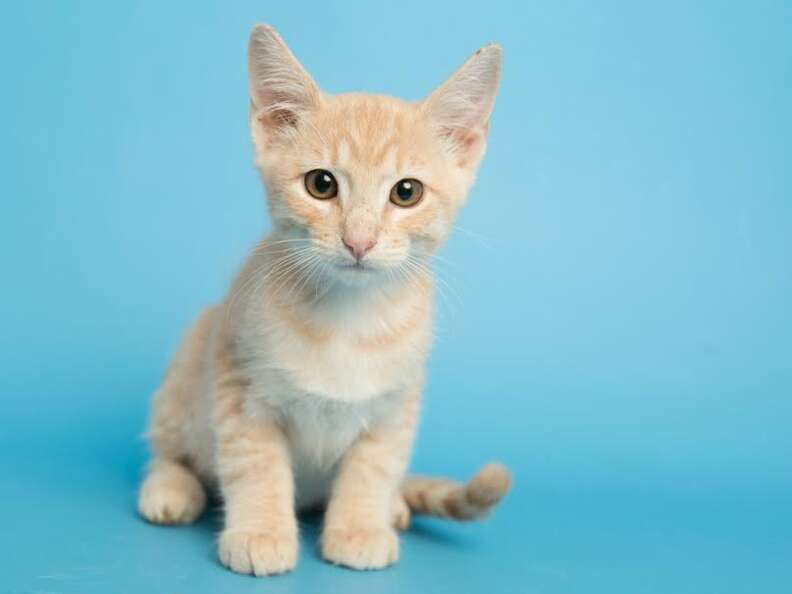 Want to help the Arizona Humane Society continue doing good work for animals in need? Consider making a donation here.
Watch this video about a man who went fishing ... and caught kittens instead: