Man Finds Tiniest Surprises In A Bucket In The Back Of His Truck
When someone brought Megan Sorbara a bucket-full of kittens, she didn't actually melt into a chorus of oooohs and awwwws.
More like, "Oh no."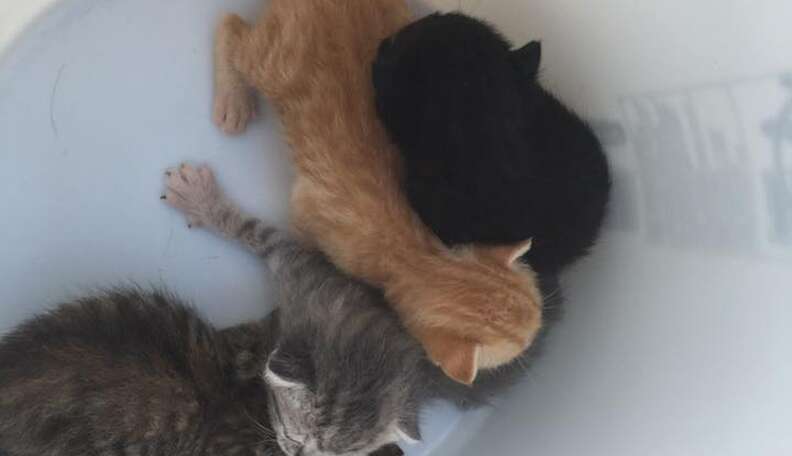 It's the middle of kitten season in Florida - a time that sees rescues like Naples Cat Alliance flooded with furry orphans.
"We just get hammered with kittens," Sorbara tells The Dodo. "It's just kittens everywhere. When you don't have the mom, it's a lot of work."
But these weren't typical orphans.
It didn't take long for Sorbara to learn these babies came from a place far away. At least in kitten miles.
Their mother had left them in a bucket on the back of a landscaping truck - more than 50 miles away in Fort Myers. When an unsuspecting worker drove that truck to Naples, the kittens tumbled around in the open bed of the truck the whole way.
"It's amazing that they did not fall off," Sorbara says. "If it rained, even, they would have drowned."
Someone soon discovered the newborns - and, like many cats in need, they ended up at the Naples Cat Alliance.
But then there was the not-so-small detail of finding their mother in a construction yard in another city.
It turns out, finding the mother wasn't so difficult. The workers in Fort Myers recalled a very friendly stray. A party of volunteers was dispatched from Naples to pick her up. And later that night, the refuge rang out with a meowing monument to motherhood.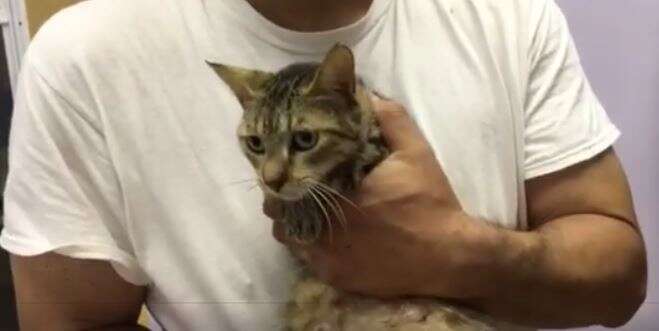 "When we brought her in, she started meowing," Sorbara says. "And the kittens, all four of them, went nuts."
"They hadn't seen her. They just heard her meow."
One by one, the cat inspected her babies, before giving them a good feeding.
"They've been at her all night," Sorbara says.
Someday, this family of felines will be separated again - but they will never return to a construction yard. Once the kittens are stronger, they will be available for adoption to a good home.
And the overly friendly - and trusting - mother?
"We're just going to keep her," Sorbara says.
If you would like to help Naples Cat Alliance give this family the care they need, consider making a donation to the Bucket Bunch Kitten Fund.