Meet The Tenacious Little Kitten With A Big Personality And Only 2 Legs
<p> <a href="https://www.facebook.com/pages/Pancake-The-Two-Legged-Cat/338437473000994?sk=timeline">Facebook/PancakeTheTwoLeggedCat</a><span></span> </p>
Pancake is a 10-month-old kitten who was born without her two front legs - but that hasn't stopped her from finding an awesome forever home and being the spunky little gal she is.
Pancake's human even has a special Facebook page to share her story, so she can inspire cats around the world.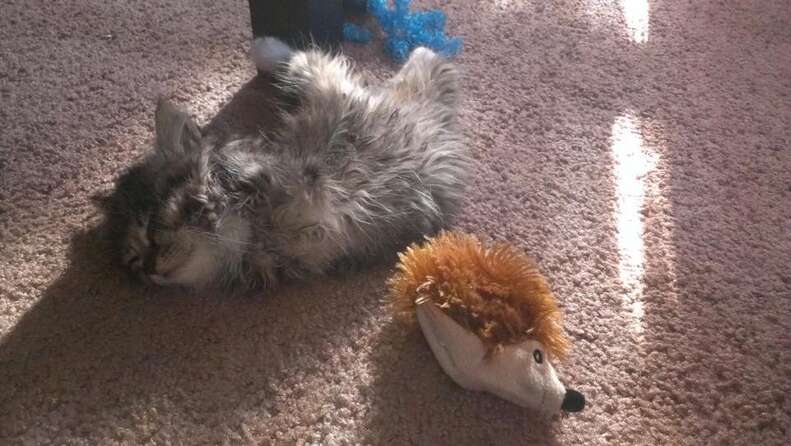 "She was born in a litter of kittens, and she only had two back legs," Pancake's human explained in a Facebook post.
"I was told it was a struggle finding a home for her. I immediately said I wanted her and by Friday that week I had her."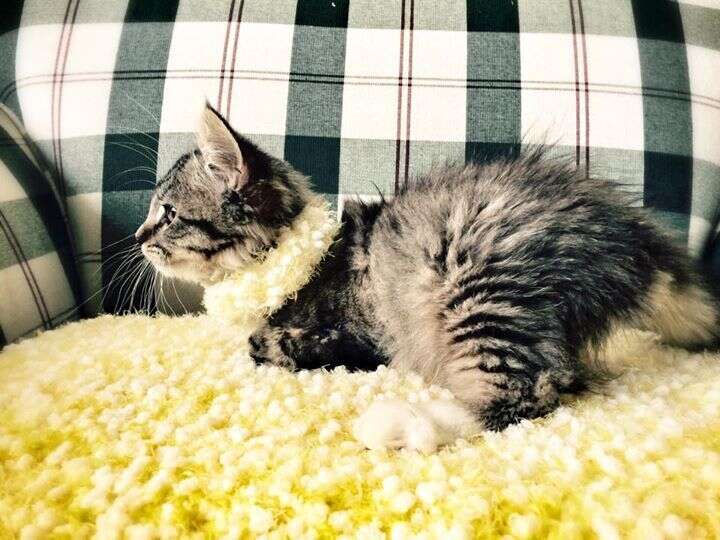 It took Pancake a little while to learn how to get around, but now she's hopping like a champ.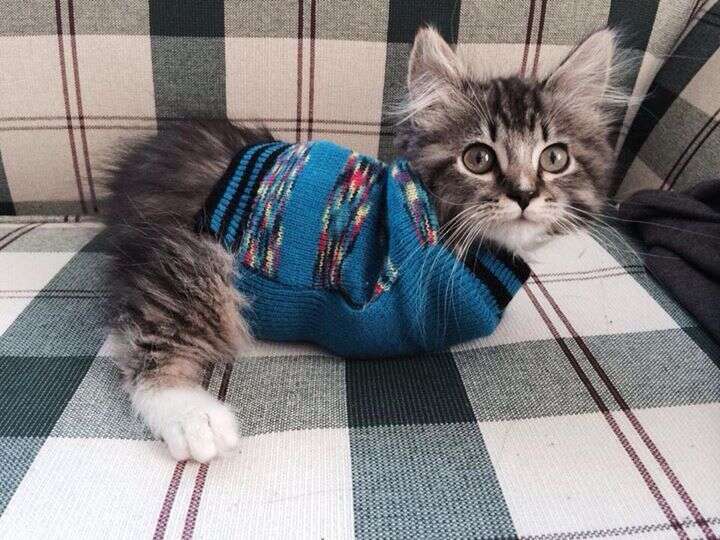 Pancake's human works hard to keep her happy and comfortable, and updates her page whenever Pancake hops to a new destination or has an especially good day.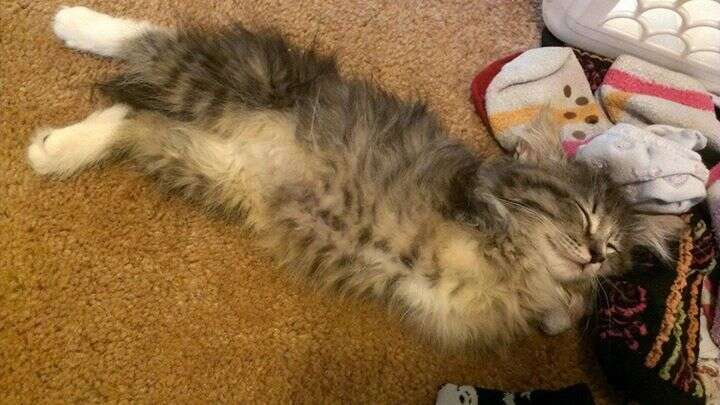 Pancake is proof that cats don't need to have four legs to be fully pawsome.