No one knows exactly how long the kittens had only each other to cling to inside a shoebox. Since they were just a couple of days old, it couldn't have been too long. But, of course, on a freezing cold day, even a minute was too long.
When someone came across the tiny parcel at a property in Surrey, British Columbia, it seemed likely neither would survive.
The person who found the shivering orphans called the Vancouver Orphan Kitten Rescue Association (VOKRA) and a volunteer quickly scooped them up.
The girl, despite the group's best efforts, didn't make it.
That left one cold, frightened baby boy.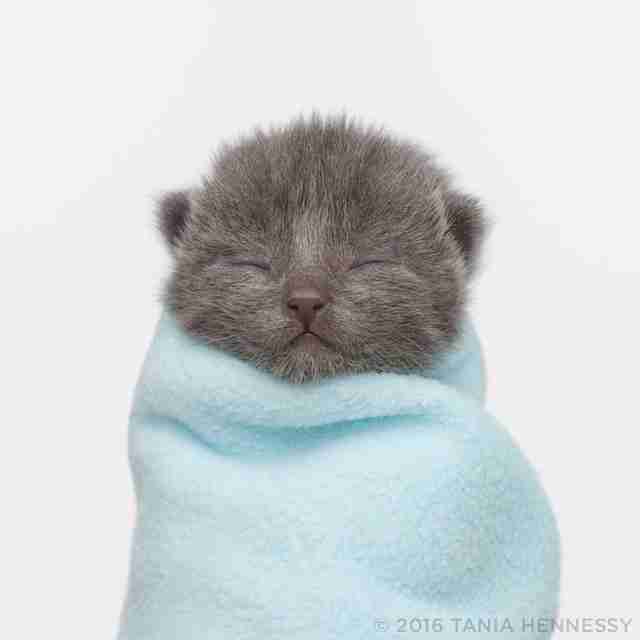 But he wasn't all alone in the world. A medical team gently cleaned away the dirt that had caked his mouth and nose and wrapped him in warm blankets, bottle-feeding him and keeping his belly full.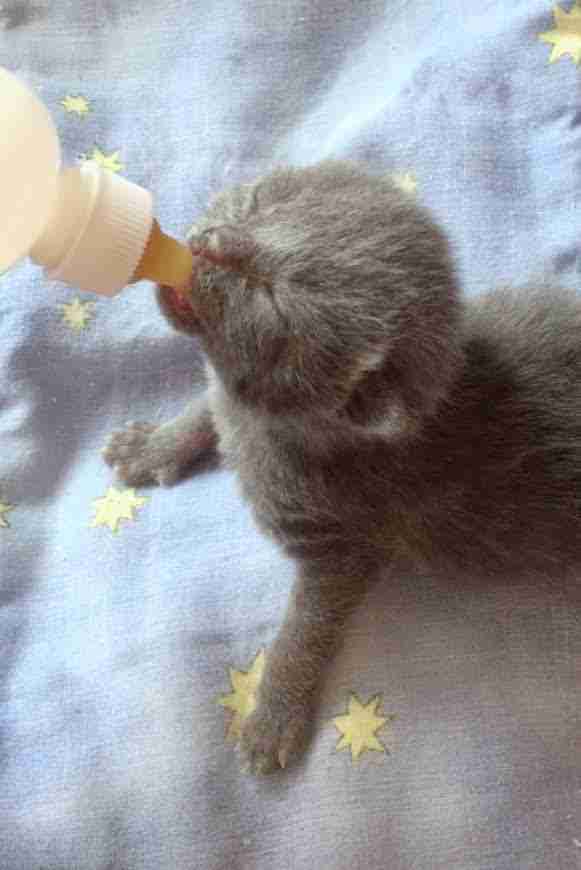 But the real warmth came a little later, when the kitten was introduced to a cat named Cauliflower.
Having just had her own litter of kittens, Cauliflower was being fostered by Tania Hennessy. Her five kittens were nicknamed the Cabbage Patch - Kale, Parsnip, Courgette, Broccoli and Cabbage.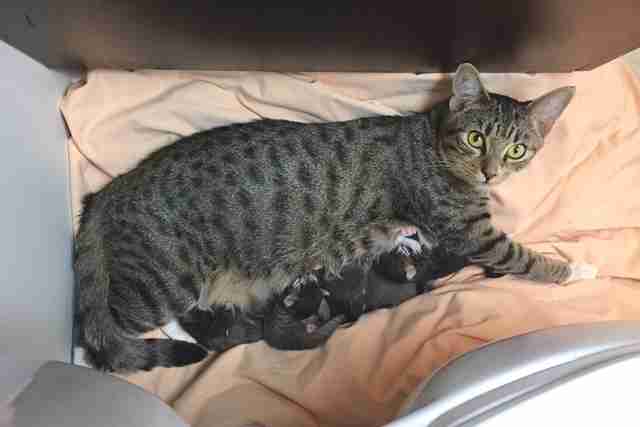 Cauliflower wasted no time in making the newcomer feel comfortable.
"She came over to sniff him, and because they were both healthy I allowed her to get closer," Hennessy tells The Dodo. "To my surprise, she gently cleaned the milk off his face and began to wash him all over."
"She helped him pee and then pulled him in close to her. He nuzzled around and found a nipple and started suckling."
Before long, the kitten joined the Cabbage Patch. He even got a name - Brussel Sprout.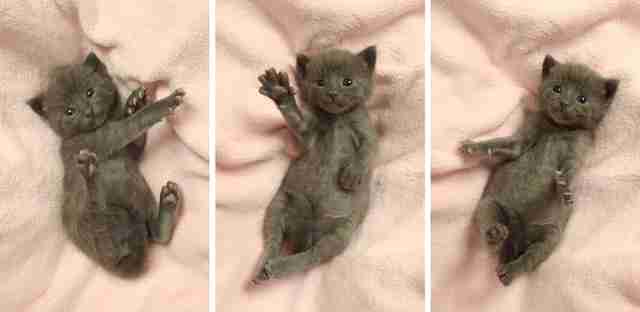 "They've welcomed him in as one of their own," Hennessy says. "Now, he eats with them, plays with them and, when it's time for a nap, he snuggles into the cuddle puddle."
In the new year, when Brussel Sprout is strong and healthy enough to leave the Cabbage Patch, he will be looking for the kind of warmth that lasts a lifetime - from a forever family.
Think that might be you? Follow Brussel Sprout's progress here.