Sick of the cold? This video of a kitten watching snow for the first time will remind you that winter can be pretty magical.
3-month-old Zoofi hasn't been around for that long, so this is his first snowfall.
"What ... what is that stuff?"
He tries watching it from another angle.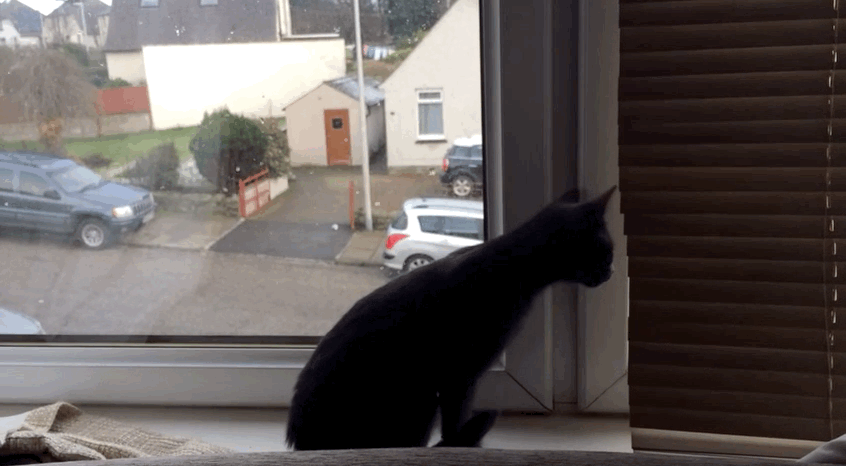 "But where does it come from?!"
Get used to it Zoofi, soon you'll be jaded and bitter about winter just like the rest of us.
See the whole delightful video here: