Sick Kitten Is Getting Better Every Day … Because Of The Dog Who Loves Her
"Bitsy loves it when we get kittens. She is a kitten freak."
As soon as Megan Sorbara saw the kittens, she knew something was very wrong.
It wasn't just that their mother had left them in heap near a building in Naples, Florida. But two of the kittens were wrapped around their tiny, trembling sister.
"They were just in a little clump on the ground," Sorbara tells The Dodo.
It was almost as if they sensed the white kitten needed their warmth and support.
Sorbara soon realized why. The tiny white one could barely walk on her own.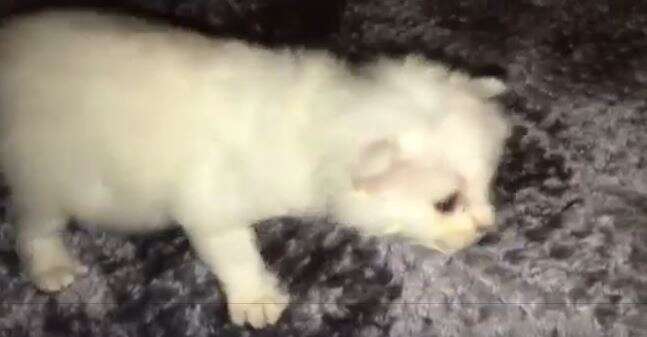 Her head was constantly rolling as it tilted upward. When Sorbara got the kittens back to the shelter run by the Naples Cat Alliance, she named them appropriately: Praline, Pistachio ... and the fragile white kitten was named Coconut.
After all, when she got the call about those abandoned kittens, she was on her way to get ice cream.
Sorbara would later try to use the kittens as bait to catch their elusive mother. But the only attention these kittens drew was from Sorbara's dog, a certified cat aficionado named Bitsy.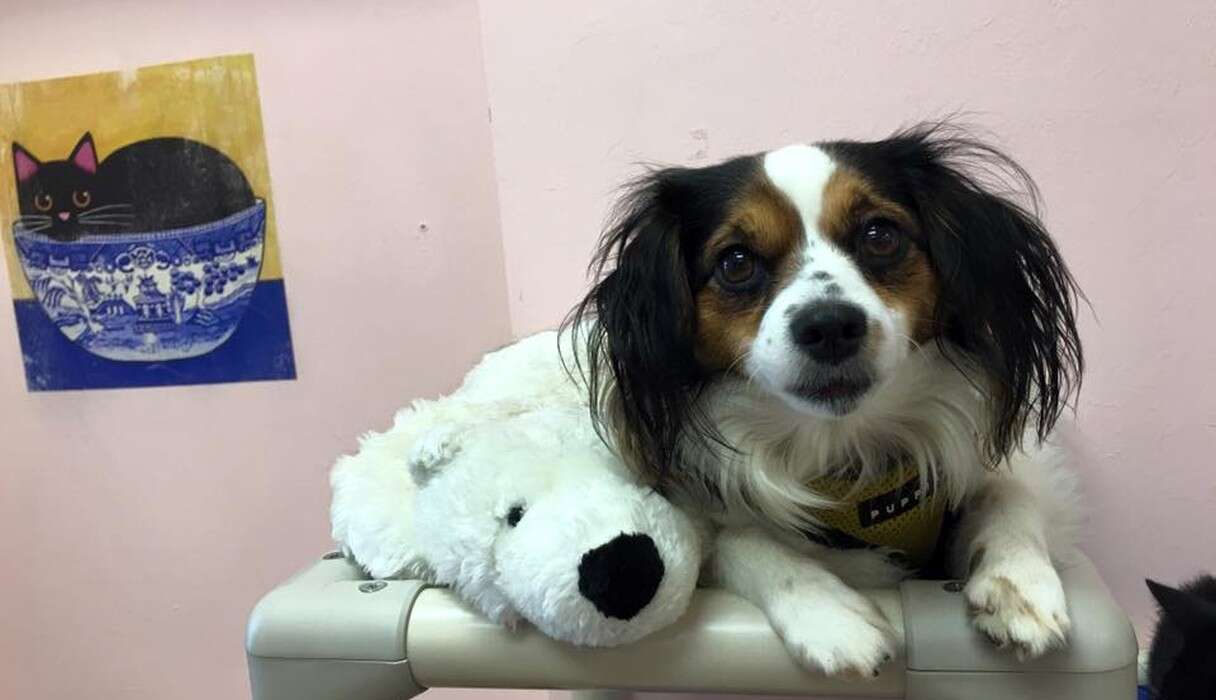 And Bitsy, who was rescued dangling near a six-lane intersection two years ago, loves nothing more in the world than kittens.
"Bitsy comes out on all our trapping missions," Sorbara says. "She loves it when we get kittens. She is a kitten freak. She's always got her head right in here. When we get in the car with the kittens, she likes to lay on the trap."
Although Bitsy doesn't get along with other dogs, her idea of heaven is being surrounded by cats.
But Coconut wasn't ready to make new friends just yet. While the kitten has yet to be seen by a veterinarian, Sorbara suggests she may have neurological damage - possibly genetic, or caused by an injury.
In the meantime, she's been massaging Coconut, hoping to see some improvement.
On Tuesday morning, Coconut seemed to be getting a little better. So much better, in fact, Sorbara put her on the bed where a certain kitten-obsessed dog happened to be lying.
Coconut made the first move, ambling up to Bitsy. And the dog wasted no time in rolling over.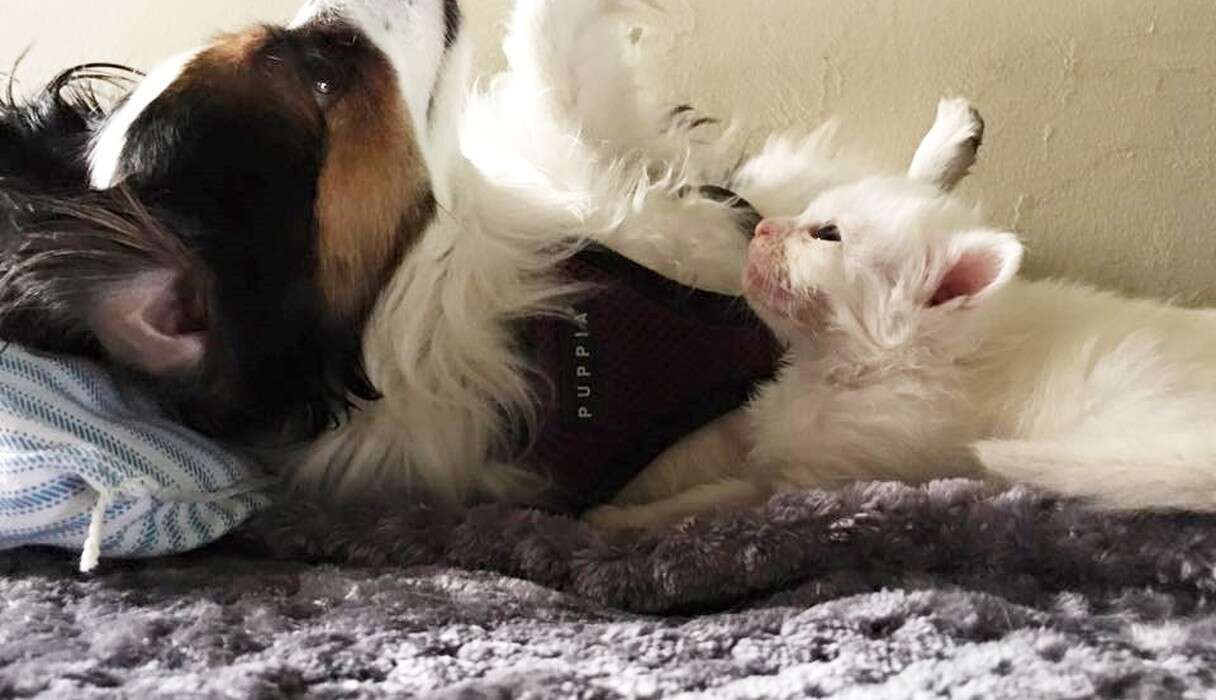 It turns out Coconut just needed someone to lean on. And sleep on. And love.
And Bitsy was more than happy to oblige.
"It's really good for Coconut," Sorbara says. "It helps her stretch and move and climb and things like that, which are good for her muscles.
"And Bitsy just loves them. She just absolutely loves them."
Of course, Bitsy is no replacement for the mother these kittens need. The rescue group is sending out more missions to find her. In the meantime, they're getting bottle-fed every few hours. And pampered by the biggest kitten lover on the planet: a dog named Bitsy.
Want to help the Naples Cat Alliance in its mission to save countless animals like Praline, Pistachio and Coconut? Consider making a donation here.