Hope the cat may be blind, but fortunately love is too.
The 4-month old kitten was rescued in December after being found wandering through a parking lot in Burlington, Canada. Born completely blind as a result of microphthalmia, a condition which caused her eyes not to develop properly, the helpless youngster stood little chance of surviving long on her own.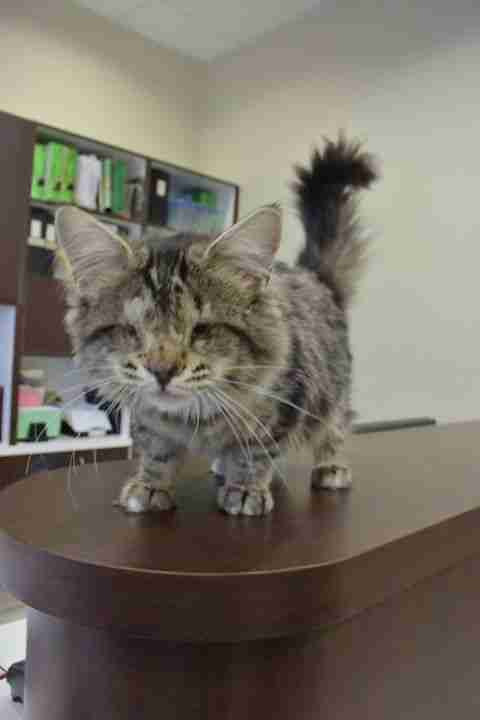 Hope was placed into the hands of staff at the Burlington Humane Society. Caregivers there soon determined that special little kitty would need surgery to remove her underdeveloped eyes, which were causing her discomfort.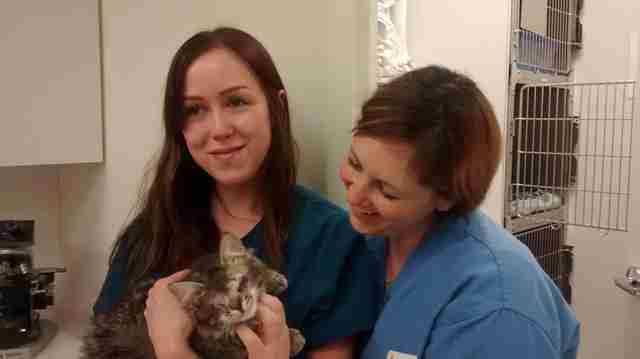 As word spread about Hope, donations for the procedure began pouring in from children and adults alike. One youngster named Katelyn even decided to forgo asking presents for herself on her birthday, instead requesting her friends and family pitch in for Hope's surgery.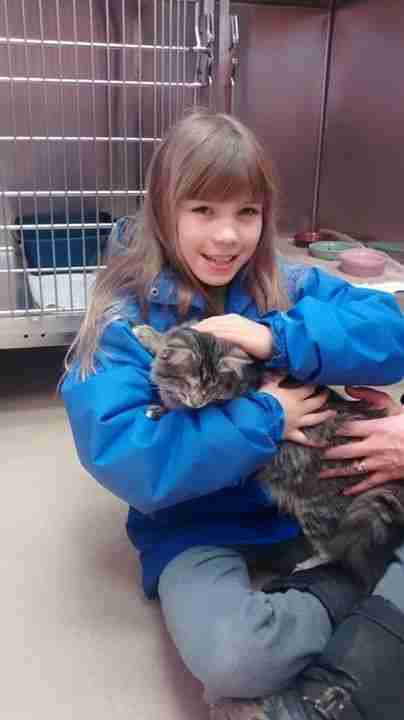 In February, with enough funds raised, Hope underwent a successful operation. But with that hurdle behind her, she was well on her way to getting what she needed most: a forever home to call her own.
Despite being unable to see, Hope quickly settled in to her new home with her humans, claiming a cozy place on the couch where she can bask in the warmth of a lifetime of affection.
Hope may never be able to look into the eyes of all those people who helped her on her way, from the stark life of a stray to that of a cherished pet, but perhaps the absence of sight makes her sense of all the love around her that much stronger.