If the ride a 6-week-old kitten had hitched under a car wasn't rough enough, it was about to take a decided turn for the worse at the car wash.
Surveillance video from last week shows the kitten, who would appropriately be named Suds, leaping from the wheel well of a car just before it got blasted with soap.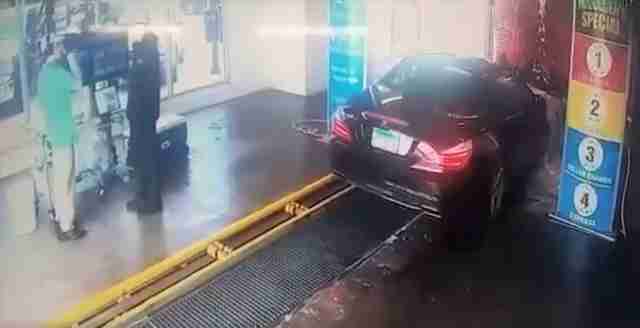 Suds still may not have found a happy ending if not for sharp-eyed wash attendant Matthew Bossi. Spotting the tiny stowaway dart from the car, Bossi hurried to lift the kitten from a mass of suds.
"Thank God he saw him," Megan Sorbara, president of the Naples Cat Alliance, tells The Dodo. "He could have run and gotten hit by a car."
While winter may not hit Florida quite as hard as other, more northerly places, temperatures do dip across the state this time of year.
The chill often prompts cats to look for warmth in dangerous places.
"Cats go up into the wheel wells to get warm in winter. He could have done that," Sorbara says. "As soon as he got wet, he popped out."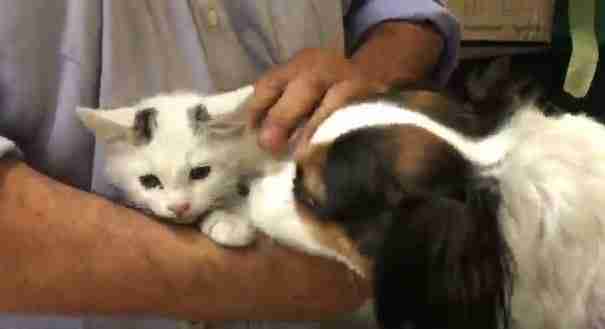 Suds appeared little worse for the experience, bearing only tiny singe marks on his coat, possibly from his ride under the car.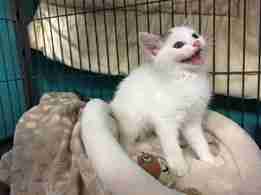 And the car wash may have also given him a fresh start in life.
"We've gotten multiple calls about adopting him already," Sorbara says.
Suds is currently in a foster home, where he will need to spend at least a month, gaining weight.
But after that, he will be looking for the cleanest break from his past - with a real family.