Blind Kitten With A Heart Condition Gets The Best Bucket List
So far he's finger-painted, ran for president and spent a day at the beach.
When a passerby saw a tiny, sick kitten struggling in the middle of the street, he immediately brought him to the nearest animal hospital. A staffer at Coral Springs Animal Hospital in Florida quickly realized that the 2-month-old kitten's prognosis wasn't good, and decided to adopt him herself - with the help of her coworkers.
The little kitten, lovingly named Lemon, has a severe heart condition and is also blind. Due to the seriousness of his condition, he was only expected to live for a few months.
"My coworkers and I decided to adopt the kitten and care for him because we knew by sending him to a shelter he would surely be euthanized," Athen Roy, Lemon's mom, told The Dodo.
Even though Lemon's heart could fail at any moment, that hasn't stopped him from being the happiest kitten around.
"Lemon is the most loving little kitten I have ever met," Roy said. "He loves snuggling and giving kisses, and despite all of the issues with his little heart, he is very playful as well."
Lemon's life will likely be very short, and so his new parents decided they were determined to make the time he does have as wonderful as possible. They created Lemon's Bucket List, and are trying to plan as many outings and activities for him as humanly possible.
So far, Lemon has gone to the beach ...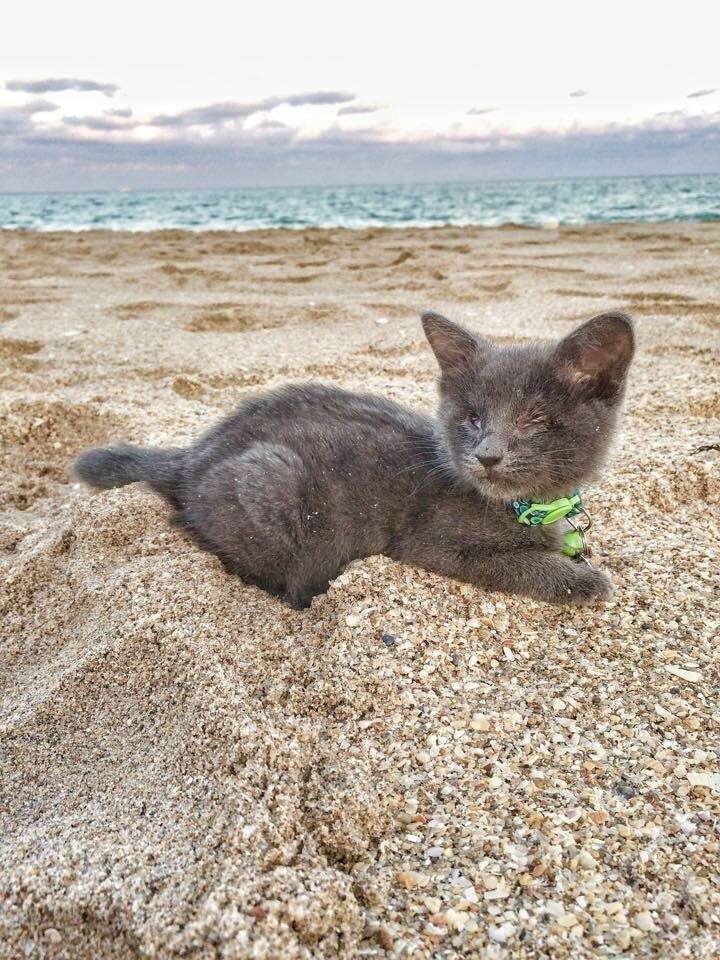 ... spent a day at the car racetrack ...
... had a birthday party ...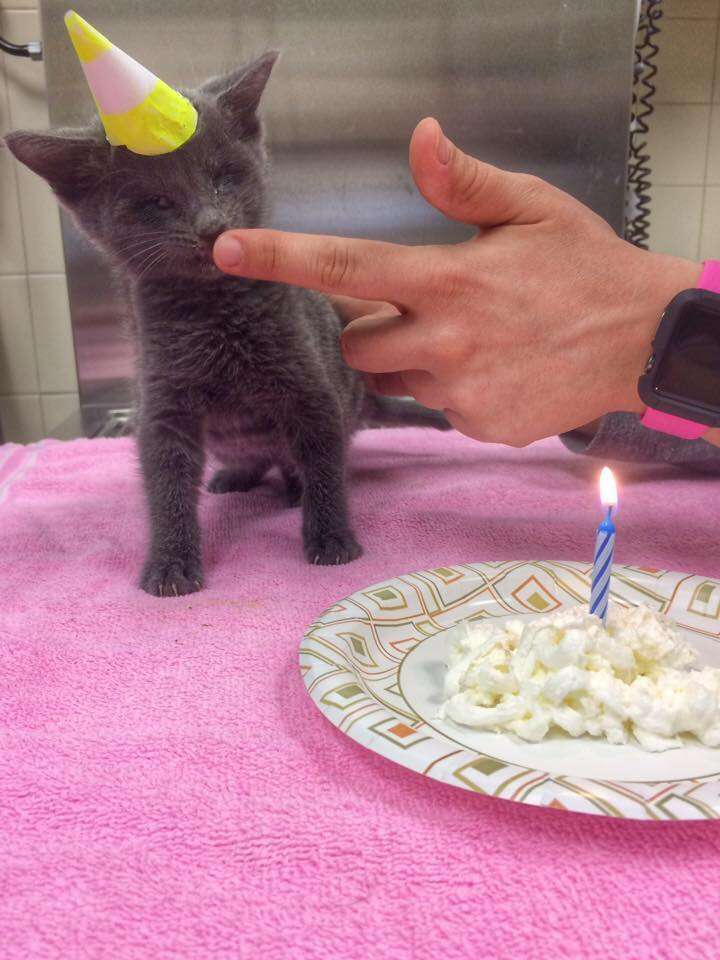 ... and even ran for president (of the animal hospital).
His parents are hoping to take him somewhere he can play in the snow, too. Lemon has enjoyed every single one of his outings, and will continue to be the happiest little guy until his final day. Lemon's life will be short, but it will also be incredible and filled with love, and that's what matters.
"Lemon means the world to all of the outpatient nurses at Coral Springs Animal Hospital," Roy said.