Proud Mother Cat Is Teaching Her Kitten To Break All The Rules
There are no happier moments for parents than watching their children achieve life's little milestones - and in the case of this momma cat, that comes from seeing her baby master the art of breaking the rules.
At just 8 weeks old, Joey the kitten is already trotting along in his mother's free-spirited footsteps. The furry family's humans thought a fence could keep the kitties in, but they were wrong, of course.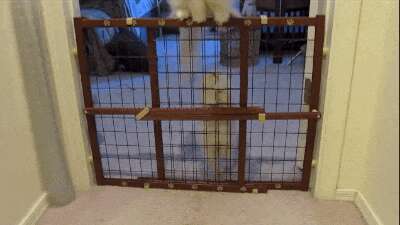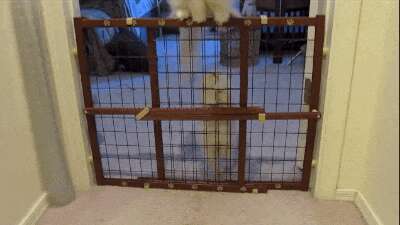 After observing his mom skillfully surmount the pesky obstacle in his path, brave Joey follows suit, scaling the fence like a pro.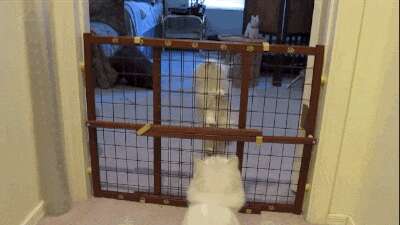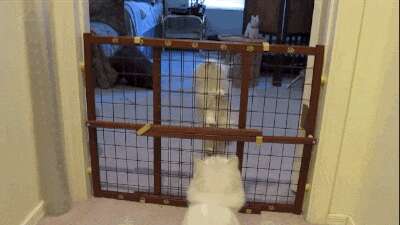 Joey doesn't hesitate as he reaches the zenith, his eager mother guiding him through the adorable act of domestic disobedience.
With one little leap, and a satisfying plop, the little escape-artist in training safely lands on the forbidden side of the fence. His mother, beaming with parental pride, rushes to his side and showers him with a few congratulatory kisses.
Way to go, Joey.
Watch the escaping kitten video in its entirety below: