Kitten Hit By A Car Gets Stronger In Tiny Body Cast
<p><a href="http://www.cffelines.org/#!donate/cfvg" target="_blank">Caring Fields Felines</a></p>
A tiny orange kitten was lying on the side of the road, completely unable to move, when a Good Samaritan found him.
"Knowing what we do, this person reached out to us," Pauline Glover, executive director of Caring Fields Felines, a sanctuary and rescue organization in Palm City, Florida, told The Dodo. "I just couldn't say no."
Glover rushed little Davey to Savanna Animal Hospital in Jensen Beach. "Dr. Ries and her staff donate time and resources to help the cats the sanctuary rescues," Glover explained. "We would not be able to do everything we do without the dedication and hard work from them."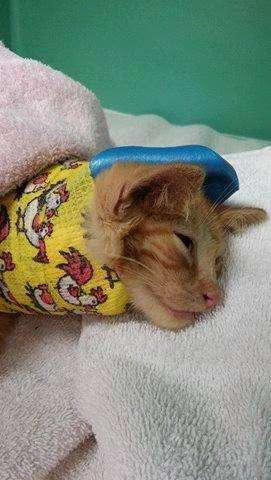 That day in July when Glover brought in the tiny kitten was truly an emergency situation. The staff rushed him to get an X-ray, and discovered he had a broken cervical vertebra.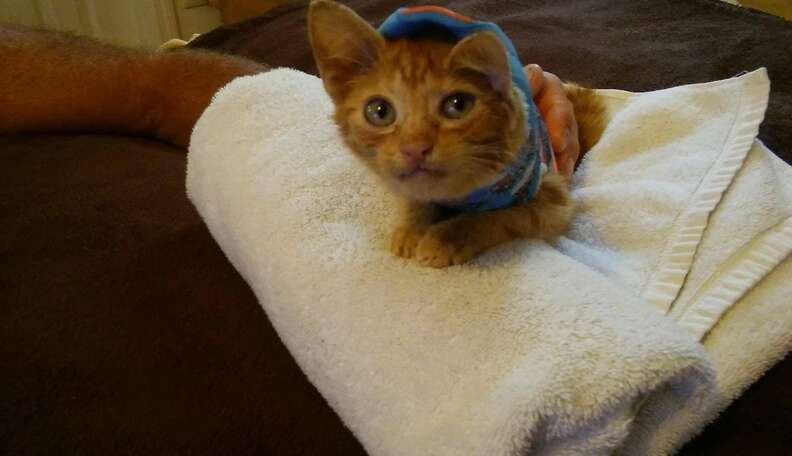 "He needed to be placed into a body cast immediately," Glover said. "Obviously, for us, putting him down was just not an option."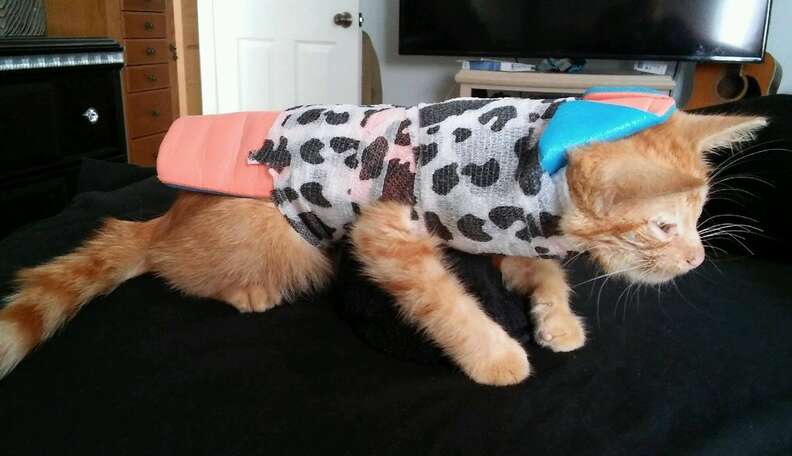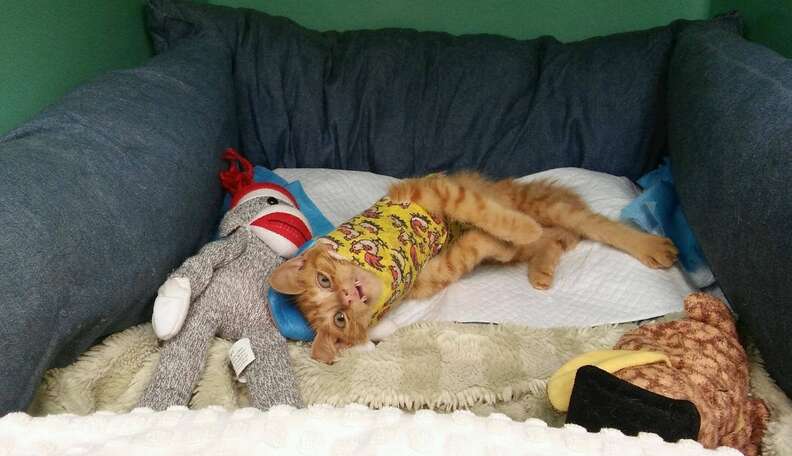 Six weeks later, Davey is thriving. He stays at the vet's office during the day for constant care and then a vet technician takes him home every night, to make sure Davey is never left alone.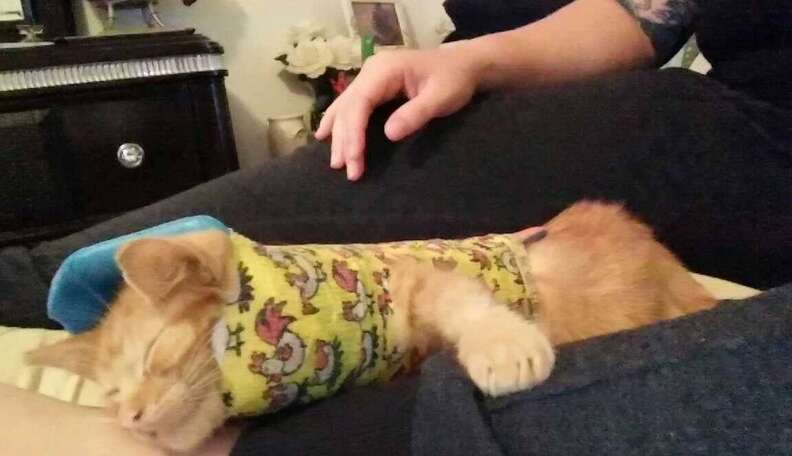 Davey's even made an unlikely friend during his recovery: a 3-year-old foster dog named Oakley. "Oakley adores his foster brother Davey," Caring Fields Felines wrote on Facebook. "He rushes to Davey's side every time he cries."
If all continues to go well, the body cast will be removed in three or four weeks, and then Davey will start physical therapy. Once he's fully recovered, Glover hopes to find a forever home worthy of this brave little fighter.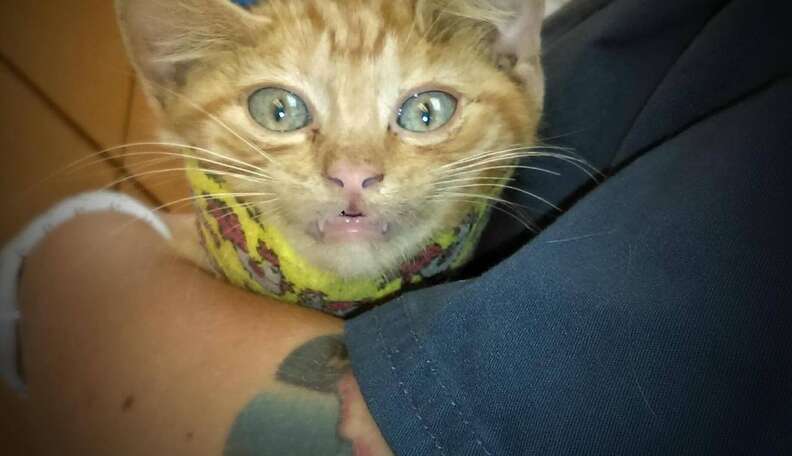 And it seems like Davey's right on track toward getting better. Just this week, he was able to sit up on his own for the first time since the accident.
"He's getting stronger," Glover said. "And he's purring like crazy."