'Real Housewife' Adds The Most Unlikely Duo To Her Family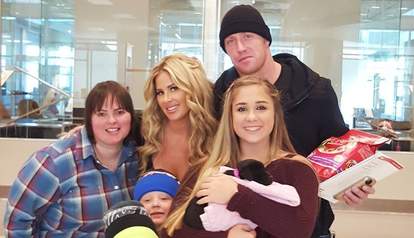 <p><a href="https://www.facebook.com/atlantahumane/photos/a.104893522885833.2831.102358659805986/1048303728544803/?type=3&theater" target="_blank">Facebook/Atlanta Humane Society</a></p>
This black lab puppy and her piglet counterpart are guaranteed to get the royal treatment with their new forever family.
It looks as if Norma Jean's going to have tons of fun with her two other dog siblings, Sinatra and Jett, in addition to Zolciak-Biermann's six children.
A supporter of the "adopt, don't shop" movement, Zolciak-Biermann's Instagram feed has been overflowing with photos of little Norma Jean.
We can't even begin to imagine what Norma Jean's welcoming party must have looked like.
... who has the sweetest little sleeping face.
Needless to say, there definitely seems to be more than enough room for growth with the Zolciak-Biermanns.
But there are tons of rescue dogs out there who still need homes, and lots of rescue pigs, too. "Teacup" pigs are often abandoned after they grow too big for most people to handle.
If you'd like to rescue a pig, check out the Pig Placement Network. Looking for a dog or cat to love and snuggle with? Get started at Adopt-a-Pet.com.