New Footage Shows SeaWorld Orca Slamming Against Gate Over And Over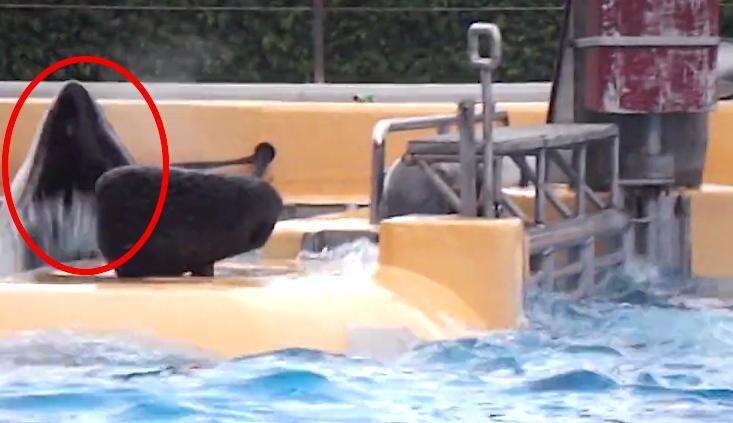 "The orca is obviously in huge distress and rams its head forcefully against the metal gate in what seems to be an attempt to escape," Helene Hesselager O'Barry writes in a release about the footage.
The video was provided to The Dolphin Project by an anonymous activist, who shot the heartbreaking scene between orca shows. The small pool where the orca is being held is an enclosure used for medical examinations, according to The Dolphin Project.
The orca behind the gate was confirmed to be Morgan, who was found in the wild, off the coast of the Netherlands, in June of 2010. The orca on the other side is Tekoa.
"The video published by The Dolphin Project on its website is a new attempt at manipulation through exaggeration and dramatization of a completely normal situation in which there is no problem for the animals," Loro Parque said in a statement provided to The Dodo. "It is surprising that advocates of ending the breeding of orcas in human care should be offended by these images, precisely because sexual frustration at not being able to access the pool where there are orcas of the opposite sex with which to mate can trigger this type of behavior."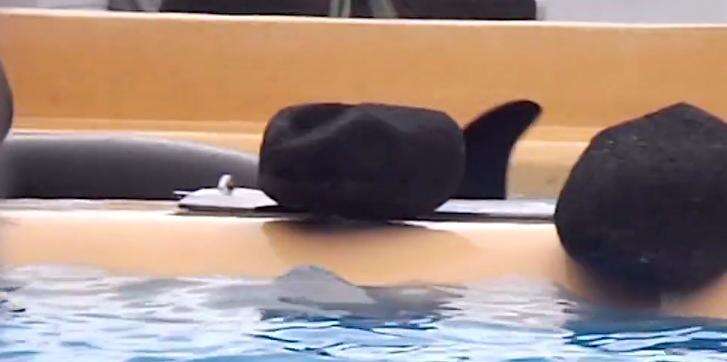 But many remain unconvinced. "This is not an isolated incident," O'Barry told The Dodo in an emailed statement. "Abuse like this is routine. The only hope is that people will stop buying tickets to dolphin and orca shows."
Controversy about orca captivity at Loro Parque stretches back at least to 2009, when an orca on loan from SeaWorld, Keto, killed his trainer, Alexis Martinez.
Watch the footage below: