The puppies are nearing seven weeks old and raising them has quickly become a full time job for Dr. Flores. They're much bigger now, the males weighing around eight pounds, and the females around five. And they seem to be entering a whole new stage of life the past couple of days.
One day last week, Dr. Flores came home to find one of her couch cushions completely eviscerated, with bits of stuffing spread all over her house.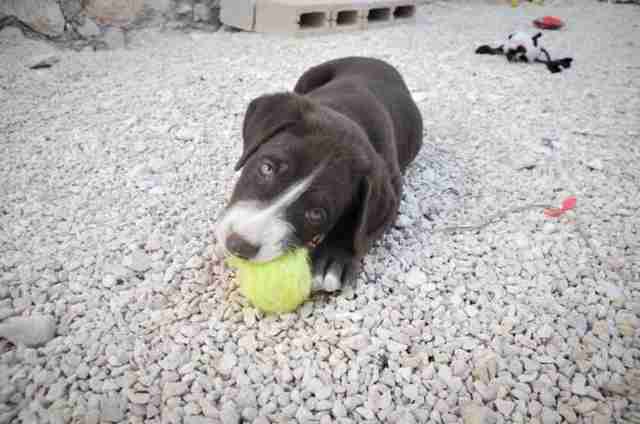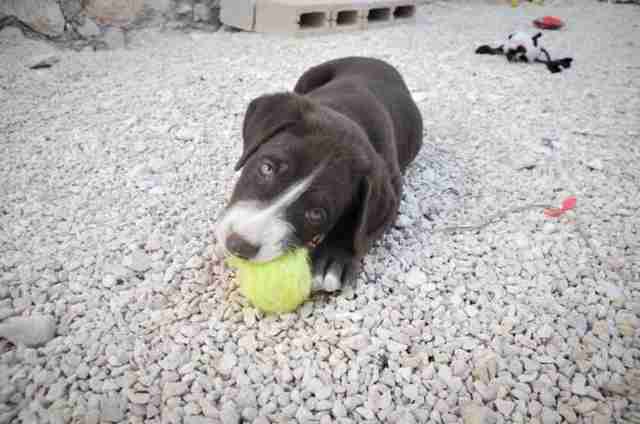 The rambunctious pups also found their way into a box of leashes, collars, and other things, tipped it over, and proceeded to use the contents in various destructive ways, including in tug of war matches and as chew toys.
"Having a puppy is like having a toddler," Dr. Flores tells me. "And having eight of them is like having eight toddlers!" Dogs tend to retain their puppy-like qualities on average until around 18 months. "You need to have a lot of patience," Dr. Flores says.
Bringing home a puppy is fun and adorable, but is also a lot of responsibility.
They are high maintenance, needing plenty of exercise and playtime, diligent training, and a whole lot of attention! Your home needs to be "puppy-proofed," which means keeping the things you care about, and the things that could harm puppy, out of reach.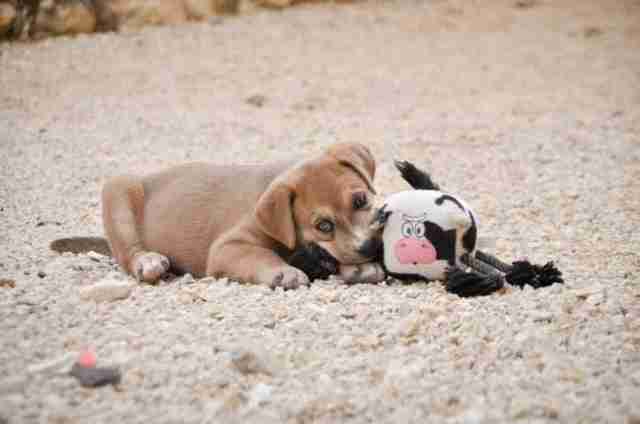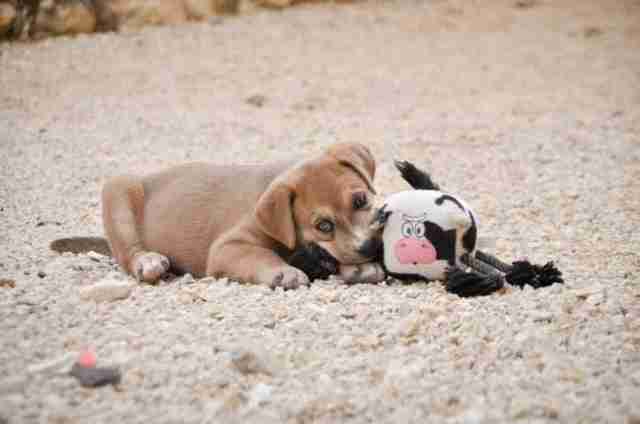 Anything the puppy can reach is fair game for playtime, so ensuring that there are plenty of good things to chew is essential.
Chewing is important for puppies and their development. It's part of the teething process, the way they explore their world and enjoy the things in it. Dealing with "chewing" is about giving a puppy good things to chew, not trying to stop this natural behavior.
"They destroy things!" Dr. Flores exclaimed, as she forwarded me a photo of several of the puppies sitting amidst the carnage they caused in her living room, looking very innocent.
"There are tough sides to raising a puppy. You need to be constantly teaching them and patient when they seem to not be learning anything."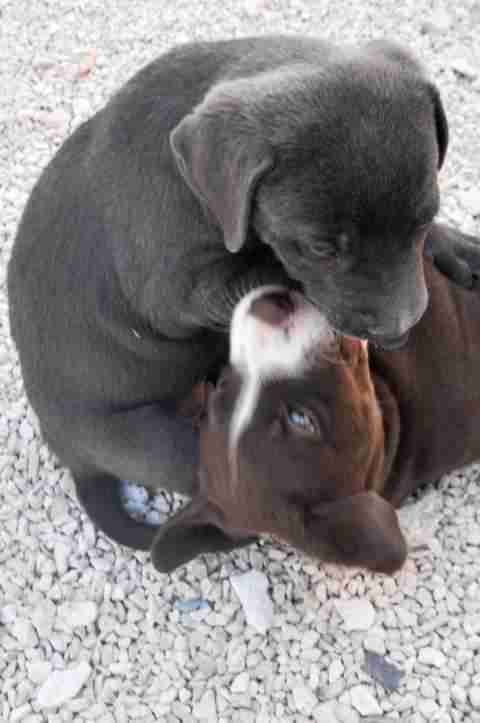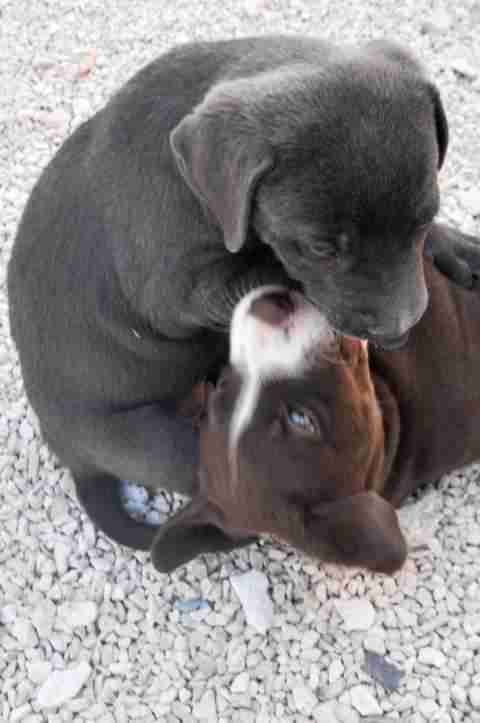 But that's the great thing about puppies. They are always learning! Curiosity and smarts can make for a challenging combination, but it's also what makes raising a dog so wonderful.
All through a dog's life, but especially during the "puppy years", the focus should be on setting dogs up for success. This means understanding and respecting their natural behaviors and development needs.
Of course, that's not always easy to do when you come home to find your sofa in pieces. Anyone who has raised a puppy can usually rattle off many "Oh noooo!" moments. And that's certainly part of the journey when we bring these little beings into our lives.
But when we're consistent, patient, rewarding of good behaviors, and give those puppy brains and bodies plenty of healthy outlets – we're rewarded with an incredible companion for many years to come. "
- EM