Kids Read To Shelter Cats To Help Them Feel Loved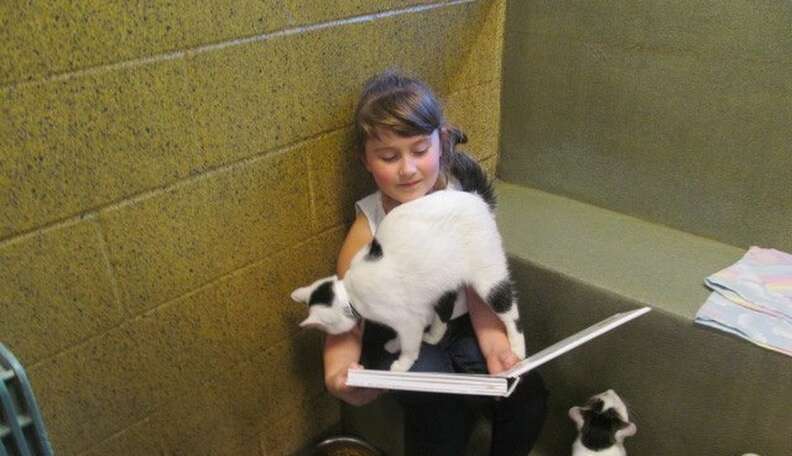 <p> Animal Rescue League Of Berks County </p>
Being in a shelter can be a lonely life for an animal. There are plenty of staff members there to tend to the animal's needs, of course, but in the end the best possible thing for an animal is a loving forever home. That's why one animal shelter came up with a program to make the waiting process a little less lonely.
The Animal Rescue League of Berks County started Book Buddies. The program invites children in grades one through eight to come to the animal shelter to read to cats who are waiting to be adopted. It's designed to help socialize and soothe the cats, and also to provide the readers with more confidence in their reading skills.
Not only does the program provide amazing benefits for everyone involved, but it's also probably the cutest thing in the whole world.
Check out these photos of kids reading to adoptable cats:
This cat is clearly mesmerized by whatever this boy is reading ...
... while this cat is more interested in where this awesome human came from!
Sometimes the reading stops for a minute for some playtime ...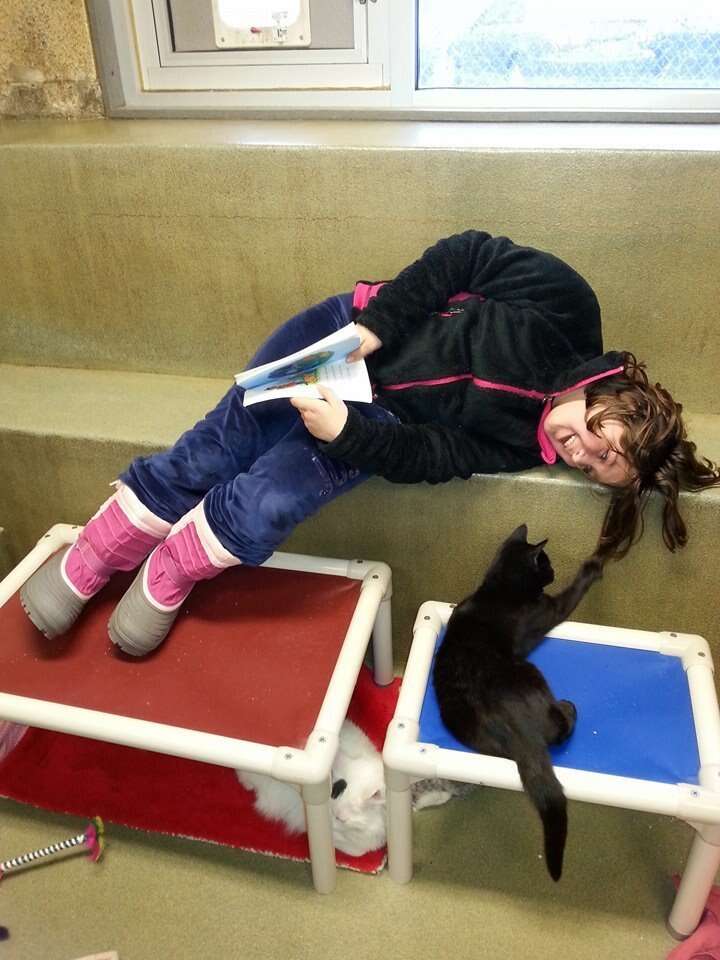 ... but mostly, cats are excellent listeners.
Some cats are positive that you can still read while they sit on the book ...
... actually, all cats probably feel that way.
But in the end, the cats are just grateful to have someone to love them - and that's what matters!