A family has been reunited with its beloved pit bull after he was kidnapped from the driveway - possibly to be used as bait for dog fights.
Two weeks earlier, an unrecognized vehicle sped away from their North Carolina home, and Duke - the handsome rescue the Byerly family adopted four years ago - was nowhere to be found. "Our family was broken," Duke's mom, Jessica Byerly, told The Dodo.
On April 16, after an agonizing search, the Byerlys finally located Duke at an animal shelter in a neighboring county. The family believes that its pit bull - found roaming the road, badly wounded and malnourished - was used as a bait dog for underground dogfighting in the area.
When Duke returned home, "he was happy to see us and glad to be home ... but he was different," said Byerly.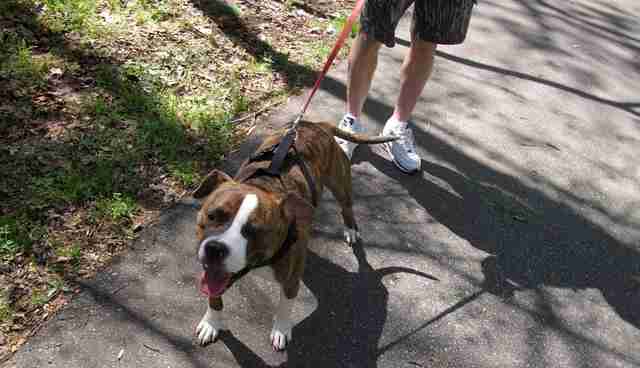 Local police are now on the hunt for Duke's abductors. "Ever since Duke was stolen, we have heard of so many local dogs getting gone," Byerly said. "Somebody is targeting pit bulls ... and something needs to be done."
A representative from the Guilford County Animal Shelter confirmed that its policy bars "full-blooded" pit bulls from adoption. If a rescue group doesn't step in on behalf of unclaimed animals, dogs like Duke are automatically euthanized. Director Marsha Williams told The Dodo that she didn't remember Duke, but declined to comment further.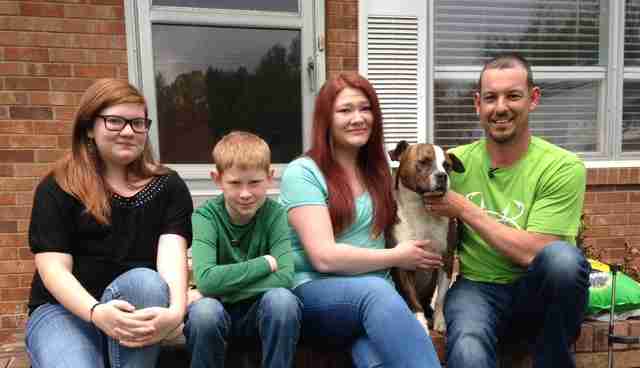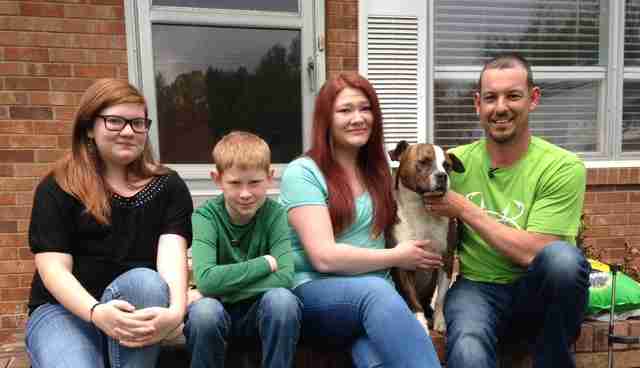 Against all odds, Duke made it home - where "his injuries are healing and he's more himself every day." His human family, Byerly said, is "whole again."