Kid Learns The Hard Way Not To Get Too Close To Zoo Llama
It's a family home movie like any other - at least, it starts out that way.
A man is filming his kid at a zoo in Singapore, according to the caption of a YouTube video uploaded last year.
The family is wandering around a llama enclosure, where visitors can get up close and personal with the llamas.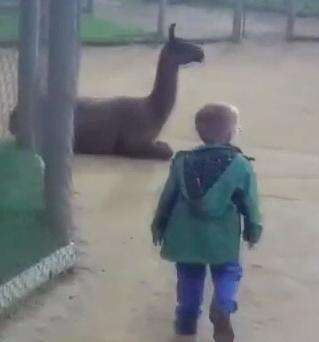 But the little kid can't find one at his height.
Close by is a seemingly placid, calm llama, lying down on the ground, working his mouth pensively and staring into the distance.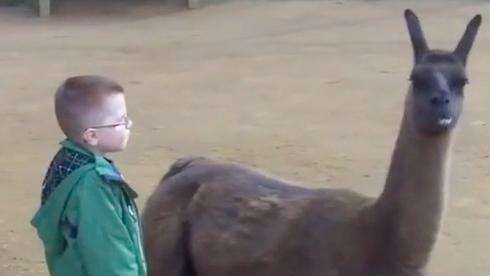 The child, upon his parents' advice, sidles up to the llama, who seems amenable to the idea.
Seems.
The little tike even reaches out and strokes the guy, who seems fine with that too - or at least indifferent.
Then the kid walks around to face the llama, and sweetly look at him in the eyes. The pair seems to be sharing a very sweet interspecies moment.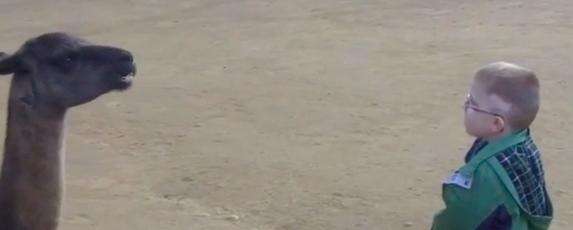 If we'd only known what was coming, we could have cut that tension with a knife.
Have a tip? Email sarahv@thedodo.com.