5 Animals Who Remain Safe After Keystone Pipeline Vote
<p><a class="checked-link" href="https://www.flickr.com/photos/stuutje/14783918880/in/photolist-m4V5p1-owps27-cpKm5L-6ZKNYy-d7WRTE-6n6sth-6n6ufJ-6n2iec-6n6ANo-cLkVcb-dPS2hS-a2FvVZ-K3z4v-7YJnAe-7YJmUg-5fxRWZ-dzsfdX-baGe1k-58hq3R-de5PrK">Tim Strater/Flickr</a></p>
A bill intended to force the authorization of the Keystone XL pipeline failed to pass in the U.S. Senate on Tuesday, falling one vote short of the 60-vote threshold it needed to pass.
The defeat of the bill, which had been championed by Sen. Mary Landrieu, D-La., was seen as something of a victory for environmental advocates, though not a complete one. When Republicans take over the Senate in January, they're expected to have 63 votes in favor of approving a bill like this one, though it's possible that President Barack Obama would still have the power to veto it.
If approved, the proposed 1,200-mile pipeline is slated bring 800,000 barrels per day of tar sands oil from Canada to the Gulf Coast. A 2010 report from the National Wildlife Federation noted that exposure to toxins, power line collisions, oil spills and habitat fragmentation could endanger the habitats of several threatened species. With the pipeline's proposed construction still looming, the wildlife who live in its path remain safe - for now, at least.
Pallid sturgeon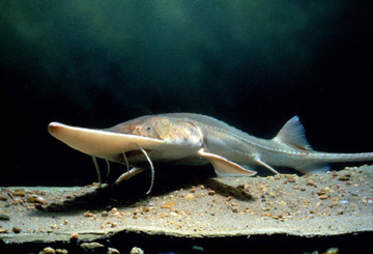 (USFWS)
An endangered species native to the U.S., the pallid sturgeon lives in the Missouri and Yellowstone rivers - two waterways (among some 50 others) that the pipeline is slated to cross.
Whooping crane
(USDA)
An endangered bird who is only one of two crane species in North America, the whooping crane's migration route follows eerily close to that of the Keystone pipeline. If the pipeline is approved, stopovers for the species along the way could mean contact with spills and power lines, and the loss of a critical nesting habitat.
Swift fox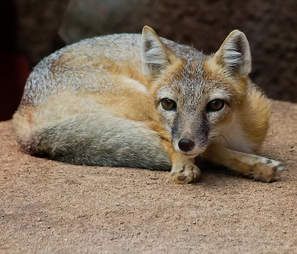 (katsrcool/Flickr)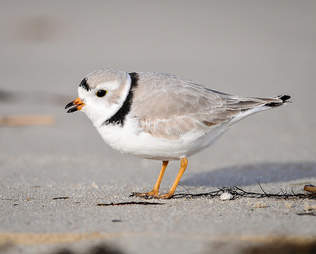 (USFWS)
Power line collisions and oil spills present a major threat to piping plovers, a species identified as at-risk by the U.S. Department of the Interior if the pipeline gets approved. Already threatened by habitat loss from development, piping plovers are considered near threatened by the International Union for Conservation of Nature and have been pushed out of much of their historic range.
Greater sage grouse
A species known for its unusual and flamboyant mating dance stands to take a major hit if the pipeline goes through. The greater sage grouse, native to sagebrush habitats across the western U.S. and Canada, is a keystone species for its ecosystem, meaning that its health is a predictor of the ecosystem's overall status.