When rescuers found a 2-month-old baby elephant, barely alive and "lying comatose in a small cage," they had no idea that, 15 years later, they'd be celebrating the birth of her own baby.
Thoma was rescued in Central Kenya in 2001, after the forest where she and her herd had been living was pretty much destroyed by human settlements. The elephants were so scared of the people that they started hiding during the day, emerging only under the cover of night to find food.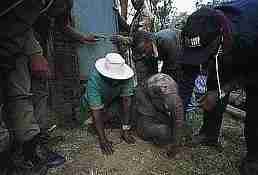 "[The elephants were] completely surrounded by human settlement [and led] a life of trauma and terror at the hands of humans," the David Sheldrick Wildlife Trust (DSWT) writes.
Thoma was brought to the DSWT elephant orphanage, where she spent years recovering and transforming into a healthy elephant, capable of living a full life in her natural habitat.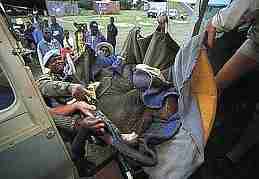 Soon enough, Thoma proved she was ready, and off she went, back into the wild lands of Kenya.
But she never forgot the people who saved her life.
In late October of this year, Thoma arrived for a visit - with a tiny surprise in tow.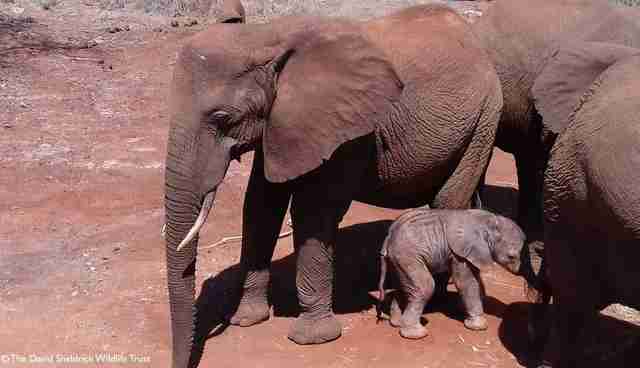 Thoma's baby boy, Thor, is the 23rd baby born to one of the orphans successfully raised by DSWT.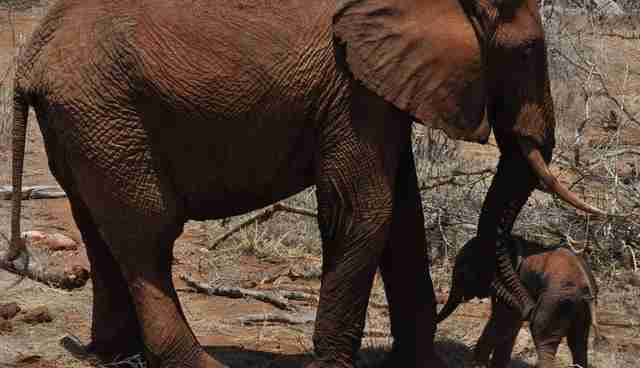 And he just won everyone's hearts.
"Every birth is magical," DSWT writes, "though the birth of Thor is perhaps even more special when one considers Thoma's rescue back in 2001."
Thor and Thoma have been hanging out around the orphanage for the last couple of weeks, letting Thor's adoptive human and elephant relatives dote on him.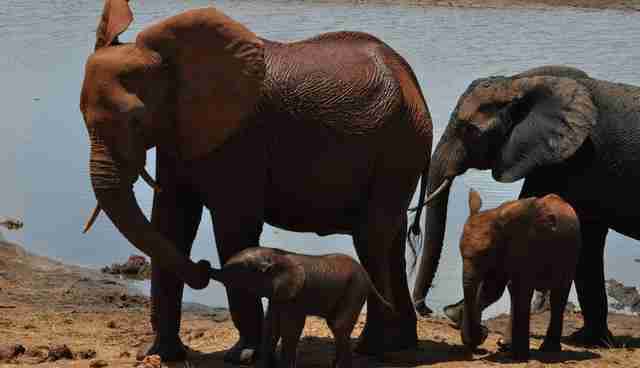 He even went on his first swim.
"It was a near miracle that we were able to save this little calf, so to witness her bringing her newborn baby to meet her former keepers was beyond any words," DSWT writes.
Because of habitat loss and poaching, African elephants are dying much more quickly than they're being born, making projects like the orphanage at DSWT even more important for the future of the species.
To help support The David Sheldrick Wildlife Trust you can make a donation here: